Online Real Estate & Architecture Photography Course | Focus 10
This practical Online Real Estate & Architectural Photography Course offers a clear path for the amateur to the semi-pro who want to work in this field.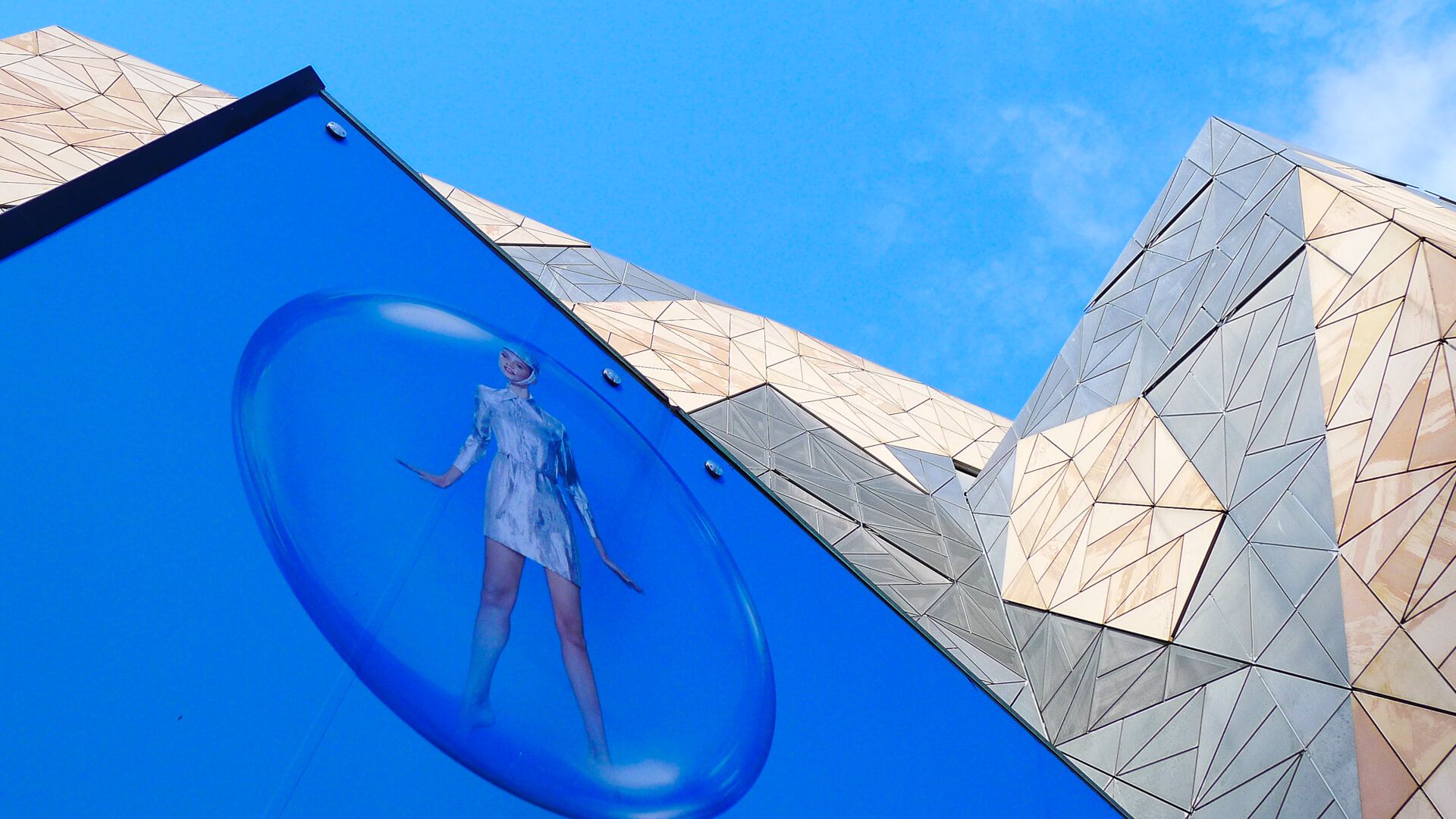 Partner
Focus 10
Recommended for
everyone
Price
AU$690.0 (Standard)
Covering everything from stills, drones, 360 degree cameras, floor plans & marketing, this Online Real Estate & Architecture Photography Course from Focus 10 is perfect to start building a portfolio, start a small or freelance photography business, work part time, or turn your hobby and passion into a profession.
■ A clear path for the amateur to the semi-pro
■ Gain the specialist skills to become a professional real estate & architectural photographer
■ Specific camera settings for real estate & architecture
■ What lenses, when to use flash, when is a tripod needed & the use of drones
■ Learn to shoot creative interiors & exteriors
■ How to balance internal & external light
■ Learn composition & attention to detail
■ How to streamline your workflow & to shoot accurately
■ Best ways to edit and export your images
■ A perfect course to create a professional portfolio
■ 15 optional assignments can be executed in any build environment
GENERAL PRINCIPLES
■ INTRODUCTION - what the photography space real estate & architectural photography course is all about
■ HOW THIS COURSE WORKS - learn - read the notes | action - do the workshops | critique - submit 3 modules (5 assignments in each) | ongoing support - join our real estate forums on facebook & instagram
■ CAMERA HANDLING ESSENTIALS - shooting modes | raw vs jpeg | metering modes | colour space | single vs multi-point focus | white balance & colour temperature | iso | picture style & control | exposure lock | exposure compensation & bracketing | adding light into shadows | high dynamic range | using flash | tethering | elevated & aerial photography
■ TOOLS OF THE TRADE - full frame dslr cameras | cropped sensor cameras | mirrorless & quality compact cameras | medium format | drones | 360 degrees | smartphones | lenses | the ideal architectural lens | external speedlite flash units | auxiliary lighting | tripods monopods & gorilla pods | filters | batteries memory cards & backup | bits and pieces | camera bags
■ THE PHOTOGRAPHIC TEAM - the client +/- property owner | the real estate agent & architect | the photographer
■ COMPOSITION - looking for unusual angles | using leading & converging lines | using reflections for a creative effect | the rules of thirds | framing a image | odd or even numbers | contrasting & complimentary colours | starbursts | focusing on the detail | creating motion in a static scene | viewpoint | selective focus | aspect ratio
■ LIGHTING - characteristics of light | natural light | artificial light | built-in flash vs external flash | best times of day for shooting
APPLICATIONS
■ ARCHITECTURE VS REAL ESTATE - the difference | architectural styles | top-end architecture | combining the two | pure real estate
■ PRESENTATION - how to prepare a property | photography checklist | styled or staged properties | important architectural elements | additional tips
■ SHOOTING INTERIORS - preparing to shoot | reflections | photographing the kitchen | photographing the dining room | photographing the living areas | photographing the bedrooms | photographing the bathrooms | photographing other rooms
■ SHOOTING EXTERIORS - in daylight | twilight shoots
■ 360 VIRTUAL TOURS - what gear | how to shoot property | editing your images
■ VIDEOGRAPHY - introduction | what gear is needed | camera settings | composition | lighting | editing | camera & drone movements
■ ISSUES & COMMON ERRORS - photographs are not sharp | barrel distortion | horizontal vertical & rotational perspective | circles of confusion | a dirty sensor | cleaning the sensor | photographing reflective surfaces | slanted horizons | battery & memory card failure | excess clutter & picture unbalanced
EDITING, ASSIGNMENTS & MORE
■ LIGHTROOM 6/CC - an overview of Lightroom 6/CC | exporting images & output
■ FLOOR PLANS - floor plans | technique | off the shelf apps
■ DELIVERING IMAGES TO CLIENTS - hardware cd dvd usb drop off | wireless options, dropbox, wetransfer, cloud
■ SUMMARY - camera gear checklist | time of day year weather forecast | quality of light | raw vs jpeg | compensation & bracketing | white balance | unwanted reflections | orientation of the building | remove clutter | take shots from different angles | aspect ratio
■ PRACTICAL ASSIGNMENTS - composition - dynamic exteriors | composition - inviting interiors | perspective | selective focus & depth of field | viewpoint | handling reflections | external shots - dawn to dusk | shooting in tight internal & external places | balancing internal & external light | adding light to shadow areas | shooting with & without a flash | bracketing (aeb) | bracketing wb & iso | how to starburst lights | how to show motion
■ FAQ'S - why do a photography space course | benefits | tutor support | accreditation | background needed | certificate | computer skills | course style | course cost | online social network club | faq hotline
■ RESOURCES - camera gear & accessories | camera tests | studio gear & lighting | digital processing labs | digital albums & design services | camera magazines | camera books | business books | photo sharing | photos apps | other useful info
■ MEDIA PUBLICATIONS & CAMPAIGNS - seeing your work in print | publishing ideas
■ GLOSSARY - the a to z guide to all things photographic
■ ON-LOCATION & ON-LINE COMBO PACKAGES - on-location beginners & 2 day real estate photo courses bundled with this online photo course
■ TESTIMONIALS - what are people saying about the course | focus 10 and code lime photography as educators
■ ABOUT THE AUTHORS - Serena Pearce of Code Lime Photography | Andrew Thomasson of Focus 10 Photography
BENEFITS TO YOU
Created by experts
Your personal tutor and mentor
Study at your own pace
Download the whole course in one go
Suitable for all levels - keen amateur to semi professional
Expert advice on camera gear
Easy payment options
Assignments to build your portfolio*
A Certificate of Completion
COURSE REQUIREMENTS
■ This course is suitable for amateurs to serious semi pro photographers alike - the course is very comprehensive
■ It is advisable to have some background photography knowledge in knowing your camera's buttons and functions. If you are new to photography, our Beginners Course maybe beneficial in getting the basics of camera handling. Once you have nailed the basics this course is very detailed with easy to understand, step by step procedures to teach you every facet of camera handling, composition, lighting and a myriad of other techniques to hone your skills in the genre of real estate & architectural photography
■ Any full or cropped frame DSLR camera or mirrorless camera is ideal. Full frame cameras with their bigger sensors will give better results in certain situations
■ A wide angle lens eg 16-35mm (on a full frame camera) or 10-22mm (on a cropped sensor camera); a telephoto lens eg. 70-300mm to pull in the views; a mid range lens eg 24-105mm for architectural or detail shots
■ An external on-camera flash unit is needed - your camera's in-built flash will not be powerful enough for lighting internal spaces
■ A sturdy tripod - the taller the better; 1.8m is ideal
■ We recommend you have a quality smartphone with at least one optical wide angle lens. New smartphones now have wide angle optical lenses. Perfect for shooting real estate on the fly such as a quick shoot of a rental property. For older smartphones you can get optical wide angle lenses which attach to the phone
* The 15 optional assignments can be executed in any accomodation environment. You can use any house, his house, a friends house, public buildings, outdoor buildings, heritage buildings, the inside of a boat etc.
You can go to display home villages, to Home & Garden trade shows, Camping & Caravan shows, and snap away in Freedom Furniture, Harvey Norman, or Ikea home display sections.
Hotels and resorts are also great places to practice real estate photography skills. Anywhere that's an accommodation dwelling or depiction thereof.