Photography Private Tuition
Spend some precious time improving your skills with a dedicated session with a professional photographer in Sydney.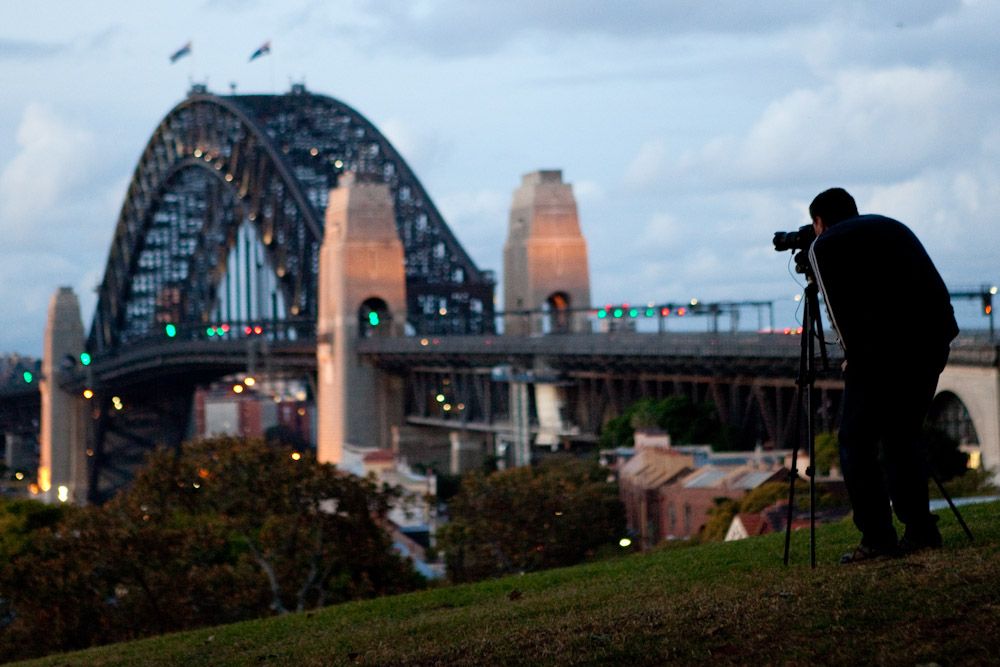 Partner
Sydney Photographic Workshops
Location
Alexandria, Sydney, NSW
Duration
2 hours
Min/max attendees
1/2
Recommended for
everyone
Next availability (Sydney time)
Tue, 12 Dec 10:00
Pricing
AU$300.0 (Single)
/
AU$400.0 (Double)
One on one tuition with a leading Sydney photographer
These private photography lessons are run on various weekdays and evenings throughout the year. We occasionally do Saturday's subject to availability.
All of our Tutors are available for private photography lessons specifically tailored to your own personal requirements.
Whether you're looking for private photography lessons on our premises or out on location nearby, we deliver refined training in the art and technical skill of photography in a professional, yet fun and exciting way. We are happy to come to you for an additional nominal travel fee dependant on location.
Following your pre-tuition consultation, we will tailor the lesson to cover the topics and skills you would like to develop under the guidance of your professional mentor.
Perhaps you are shooting with a smart phone or compact camera or are moving from a compact camera or smartphone to an SLR or Mirrorless and would like to control the cameras creative ability in manual mode. Maybe you need some creative inspiration and experience in compositional techniques or understanding of light.
Whatever you choose to have your lesson cover, you will be assured to come away a better photographer. Private photography tuition sessions are ideal for those who are rushed for time and cannot commit to a lengthy workshop or photography course. Your tuition is guaranteed to fast track your learning.
FEES:
$300 per person for a single booking (1 person) in a 2 hour session
$400 per couple for a double booking (2 people) in a 2 hour session
Basic overview of some of the topics our tutors SPECIALISE IN that you may choose from for your private photography lesson in Sydney:
Landscape
Portrait
Automotive
Still Life / Product
Nature (including animals and fauna)
Fashion
Weddings
Interiors
Travel
Documentary
Editorial
Street Photography
Adobe Photoshop
Adobe Lightroom
HDR techniques
Studio Lighting
Speedlites
LESSONS ARE HELD AT OUR STUDIO IN ALEXANDRIA OR AT AN AGREED LOCATION NEARBY.
No prior knowledge is required before starting private photography lessons. Tuition is available for all skill levels - from beginner to professional.
You will need:
Your camera(s)
All lenses you have
Lens hood
If using film: Plenty rolls use slower iso/asa colour negative film if possible (like Velvia or Provia)
Memory Card(s) if shooting digital
All camera accessories - i.e: lens filters, lens hood, etc. if you have them
Fully charged camera battery and spare if you have one
Your cameras manual(s) - for referencing those hard to find features
Your laptop if required (save precious time by pre-installing software, e.g. Lightroom, before attending the session)
Availability
Tue, 12 Dec 10:00
Thu, 14 Dec 13:00