12 Night Photographic Tour of Vietnam
Join us for an extraordinary 12 night photographic journey where we visit and capture the cultural lifestyles of the people of both North and Central Vietnam. Inclusive of tutoring, accommodation, food, and internal flights.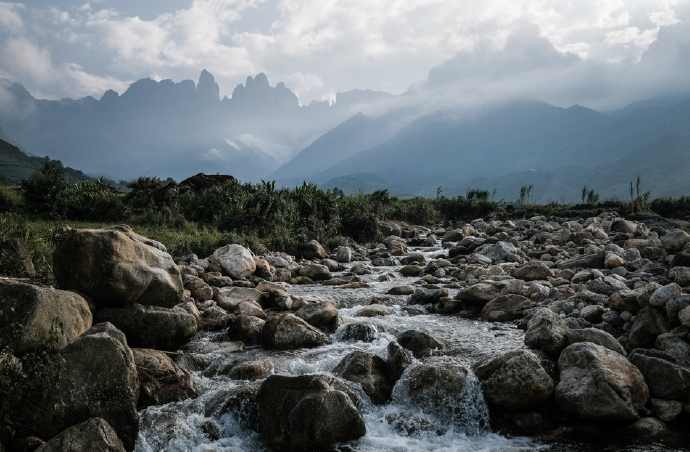 Partner
The Aperture Club
Location
Hanoi, North Vietnam, Central Vietnam
Duration
12 nights
Min/max attendees
1/10
Recommended for
everyone
Next availability
Ask us
Pricing
AU$7940.0 (Single)
Come and discover the best of what Vietnam has to offer in terms of unique photo opportunities.
This tour will take you to the most exclusive spots in the mountains of North Vietnam, before heading to central Vietnam and its pristine coastline.
EXPLORING VIETNAM
IMAGINE visiting a village with a hundred year old tradition of making incense sticks – the colour and the smell , the patterns made by encasing the workers in an immense sea of red.
Imagine being less than a mile from the Chinese border photographing valleys of rice terraces encased by tall mountain ranges and luminescent clouds.
Everyday striving to capture the great morning light, meeting the village people and seeing how their daily lives unfold amongst the tea plantations and mountainous escapements.
This is an adventure where we get off the beaten track and explore the real essence of Vietnam and its peoples and landscapes. We won't be visiting tourist spots such as Ha Long Bay – we will leave you to visit that in your own time.
Our mission is to take you to places you might not discover as a sole traveller.
Our itinerary is 8 days in the North and 4 days in the Central District of Hue and Hoi An an UNESCO World Heritage Centre.
The Central District is full of coastal activity, extremely beautiful villages and daily life. Here we will explore the ancient town of Hoi An and its surrounding areas of mountains, ancient Chinese temples , wooden shophouses, French colonial architecture and meandering canals which wrap themselves throughout the township.
HIGHLIGHTS
An 'off the beaten track' itinerary where you will visit the most stunning locations in North Vietnam and around Hoi An in central Vietnam.
Visit unique ethnic minority markets located in gorgeous villages
Take a walk through beautiful ethnic minority villages and capture the people's daily lives
See the most stunning rice terraces in North Vietnam for landscape photography
Witness the ethnic tribes working in the fields around rice harvest time
Enjoy amazing local food and more
Travel with an expert photography instructor living in Vietnam who knows the area
Visit Hoi An old town in central Vietnam and capture its beauty
Amazing landscape and people photography opportunities in the lagoons located between Hoi An and Hue
WORKSHOP FORMAT
DATE: 10 to 23 August 2023
LOCATION: North and Central Vietnam
GROUP SIZE: 4 Min, Max 10
PREREQUISITES
To join this workshop you should have basic camera handling, operations, and processing skills. If you're not sure if that's you, please drop us a message.
TOUR INVESTMENT
$7940 per person (due to the proximity of the departure date, payment is now required in full to secure your place).
Minimum quota has been reached - this tour will be going ahead.
GETTING THERE
We start off our tour in Hanoi in the north of Vietnam. Flights run directly here depending on the airline or into Ho Chi Minh City. Then catch a transfer to Hanoi.
ACCOMMODATION
After a day of shooting and processing, unwind in your own private room. You will be staying in a motel or guest house whilst in the northern territories. Accomodation is very comfortable with your own bathroom amenities.
A TYPICAL DAY
Days are long and relaxed. On a typical day we will be up early for our early morning photo shoot then back to enjoy our breakfast and to chat about the day.
Once we arrive on a location you will have plenty of time to arrange yourself, shoot, explore and receive individual guidance from one of your 3 tutors. Morning tea in the field will keep us going until late morning when we return to the house for lunch and a rest.
After lunch we will reconvene for a tuition session and a valuable opportunity to look through our images as a group.
In the afternoon, feeling refreshed after our rest, we will wander out to experience the last rays of the golden hour. We will return home under starry skies for dinner, evening discussions and valuable group critique sessions.
All of the shoots are optional and locations are open to discussion based on the conditions and the flow of our group. Our itinerary will vary depending on the light and the group – when the light is perfect we might even pack our morning tea, afternoon tea and lunch and spend the whole day in the field.
WHAT'S INCLUDED
12 nights accomodation, all meals and light refreshments, Internal transport and 1 internal flight from Hanoi to Central Vietnam.
WALKING AND WEATHER
This is a gentle trip, which requires an average level of fitness. There will be walking too and from some of the shooting locations, occasionally on uneven surfaces with steps and inclines. If you have any doubts about your ability, please let us know so we can work with you and discuss this.
When you book you will receive a detailed packing list to help you plan for your trip.
MEALS
All your meals will be supplied.
If you have any dietary needs, please let us know in advance.
TRANSPORT
Included is all transport in the form of mini bus or similar and includes 1 internal flight from Hanoi to Hoi An.
Everyone will need to make their way to the meeting point. We are happy to help you with this if needed.
WHAT TO BRING
There are a few key things that you will need to get the most out of the week:
Camera equipment
Tripod
Laptop with latest Adobe Lightroom software (recommended)
Wet weather clothing
Clothing for cold temperatures
Travel and medical insurance + Ambulance cover for duration of tour
Day pack/camera pack
WHAT'S INCLUDED?
All your accommodation.
12 nights, 13 days shooting and learning - this tour officially starts 10 Aug and finishes night of 22nd Aug.
All breakfasts, lunches and dinners plus nutritious snacks. Please note Alcohol and extra coffee shop coffees are not included.
Qualified, experienced guide, drivers, and 3 photography tutors.
One-on-one instruction and guidance.
Plenty of time to shoot at each location.
Calm, relaxing atmosphere, encouraging engagement and connection with the landscape.
Participate in group lessons and critique sessions so that you can apply new skills and techniques to your practice the next day.
Gain valuable insights into computer processing software that will make your photos sing.
Suitable for all levels from absolute beginners to professionals
NOT INCLUDED
Miscellaneous drinks and alcoholic beverages
Travel insurance (required)
Flights to and from Vietnam
We look forward to welcoming you on our photography workshop very soon.
Sharon
Aperture Club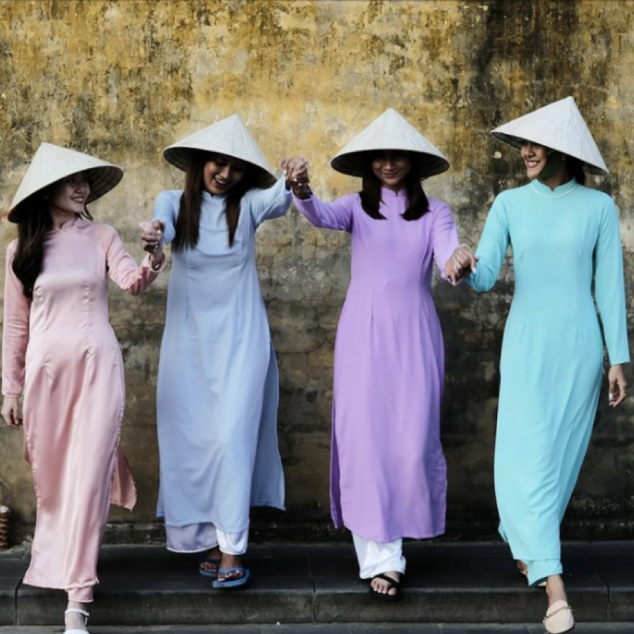 Availability
There are currently no dates scheduled for this tour. Please get in touch if you'd like to know when this tour will run in the future.