Corner Country Photography Workshop
Tag-along, 4-night photography tour where you drive your own vehicle across the rugged terrain of the Corner Country, including Broken Hill, Milparinka, Tibooburra, and Cameron Corner. Guided by local expert photographer, Adam Edwards.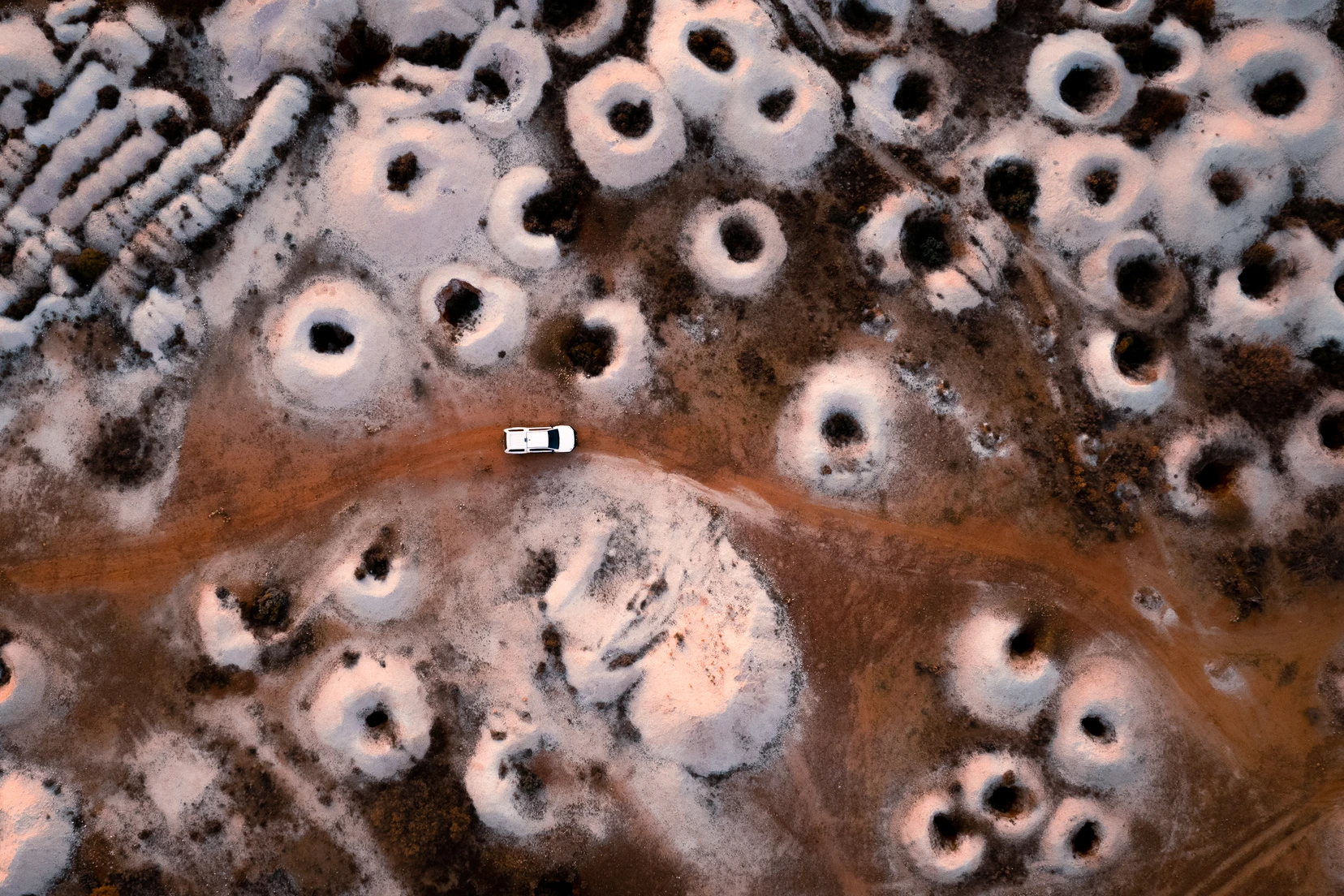 Partner
Adam Edwards Photography
Location
Broken Hill, NSW
Duration
4 nights
Min/max attendees
1/5
Recommended for
beginner
Next availability (Sydney time)
Thu, 15 Aug 09:00
Price
AU$1000.0 (Deposit)
(fixed for up to 5 people)
The Corner Country is a breathtaking Australian Outback region with its rugged, unspoiled wilderness and unique wildlife. With its stark beauty and wide-open spaces, it is the perfect destination for photography enthusiasts seeking to capture the essence of Australia's natural beauty. Adam's photography tag-a-long trip provides a safe and exciting way to explore this remote region. An experienced guide leads the way and provides expert insight and advice to help participants capture stunning images.
​
The trip promises to be an unforgettable experience that combines the excitement of exploring the outback with the artistry of photography. Participants will have the opportunity to connect with like-minded individuals and build lasting friendships while exploring the stunning landscape of the Corner Country. Whether you are a novice photographer looking to improve your skills or a seasoned professional seeking to expand your portfolio, this epic journey offers something for everyone.
OVERVIEW
Join Adam on an epic, five-day tag-a-long trip to explore the rugged and beautiful Australian Outback landscapes of the Corner Country. This adventure-packed trip promises to be an unforgettable experience for photography enthusiasts of all levels. The itinerary is carefully crafted to showcase the best the region offers, with stops at iconic destinations such as Broken Hill, Milparinka, Tibooburra, and Cameron Corner, as well as lesser-known hidden gems.
Participants will have the opportunity to capture stunning images of the unique flora and fauna of the region, as well as its stunning natural landscapes, all while receiving expert guidance and tips from Adam. With his extensive knowledge of the area, Adam can take participants to the best locations for photography, including picturesque sunrises and sunsets.
In addition to photography, this trip is also an opportunity to experience the camaraderie of fellow photography enthusiasts, share stories around the campfire, and learn about the rich history and culture of the region from Adam's expert guidance. With a focus on safety and fun, this trip promises to be an adventure of a lifetime, offering a unique opportunity to explore the unspoiled wilderness of the Australian Outback with like-minded individuals.
​###WORKSHOP HIGHLIGHTS
Starting and finishing in Broken Hill
All camp fees and park entry fees covered
Power and cooking facilities provided if required
Professional photography tuition
Expert guidance on outback travel and 4WD use
Pre-tour, one-on-one meeting to discuss your needs
​
WHAT WILL YOU NEED?
A well-maintained 4WD vehicle with all-terrain tyres
Camping necessities
Food for the journey - there will be some opportunities to buy this
​
CAN I RIDE ALONG?
Yes! There are opportunities to ride along with Adam in his vehicle Accommodations options vary for this option from camping to basic hotel rooms; please reach out to Adam, and he can discuss the options with you.
ITINERARY
Flexibility is the key to this fantastic journey. We will encounter plenty of unplanned wildlife and landscapes and may enjoy a cold drink at one of the iconic outback Pubs; a brief overview of the travel and locations is listed below.
Day one - Broken Hill to White Cliffs
Day two - White cliffs to Tibooburra
Day three - Tibooburra to Cameron Corner
Day four - Cameron Corner to Tibooburra
Day five - Tibooburra to Broken Hill
Over our five days together, we will cover about 1300kms.
Availability