Beginners Photography Course - Adelaide | Focus 10 | 2 Days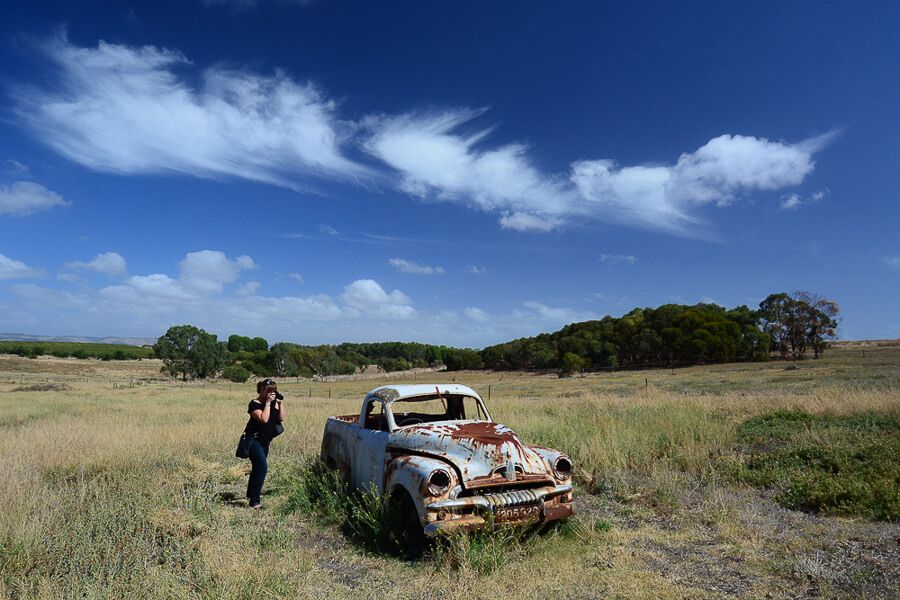 Partner
Focus 10
Location
Adelaide, SA
Duration
15 hours
Min/max attendees
1/6
Recommended for
beginner
Next availability
Request your own date
Pricing
AU$890.0 (Standard)
We focus on practical 'hands on' shooting with an emphasis on camera handling, menu options, JPEG & RAW files, white and colour balance, ISO, focus / exposure modes and pre-sets. Practical workshops over 2 consecutive days cover types of lighting, rules of composition, candid portraits, lifestyle, food, reflections, architecture, perspective, view point and more. All taking place in great Adelaide locations including Barossa Valley or McClaren Vale. Detailed notes and critique of your images ensures your newly learned skills are retained.
■ The ideal Beginners photo course for those wanting a more extensive course
■ Learn how to use your digital camera to its fullest potential
■ Focus on camera handling & essential settings
■ Fundamentals of lighting & creative composition
■ 'Hands on' inter-active learning in Canberra's best locations
■ Well structured, practical workshops covering a variety of subjects
■ Small groups of no more than 6 persons
■ Covering the essentials of image enhancement, editing & optimisation
WHAT YOU WILL LEARN
■ Learn how to use your digital camera & your gear to its fullest potential.
■ Learn shooting modes including Aperture, Shutter speed, Program, Auto, Pre sets, raw vs jpeg, metering  & focusing modes, white balance , ISO, picture style & control, exposure lock & compensation, adding light into shadows  
■ Lighting:  - natural & artificial light, white balance, time the light 
■ Composition: leading & converging lines,  the rule of thirds, framing, reflections, colour, star bursts,  showing motion, viewpoint, selective focus, vertical vs horizontal, aspect ratio
■ Practical workshops* covering  - architecture, landscapes, portraiture, street photography, action & motion, lighting, composition, nature, wildlife, editing, Lightroom 6/classic, output for screen & print, food and more
We vary the workshops according to the weather conditions and other factors
LOCATION HIGHLIGHTS*
■ North Terrace
■ Adelaide Botanic Gardens
■ Australian War Memorial
■ Art Gallery of South Australia
■ Adelaide Central Market
■ Seaside village of Glenelg
■ Adelaide zoo
■ Barossa Valley & Clare Valley
■ Fleurieu Peninsula
■ Hahndorf village
■ McLaren Vale
■ Glenelg & sunset cruise on the 'Temptation'
** We reserve the right to alter & delete locations depending on the weather etc
COURSE REQUIREMENTS
■ Any full or cropped frame DSLR camera, mirrorless camera or quality compact with manual controls is perfect
■ The standard kit lens or lenses which came with the camera
■ Memory Card(s): we recommend at least a 8GB card for each session of shooting
■ Charged camera battery and a spare if you have one
■ A smartphone is useful 
■ Whilst this is not a physically demanding course you should be able to walk 3-5km over the course of 7 hours
■ Inclusions : instruction from professional photographers, detailed notes
TIME & LOCATION
McDonalds - 44 Hindley St. Adelaide SA
Day 1 - 9am to 5pm
Day 2 - 9am to 4pm
INSTRUCTOR
■ Andrew Thomasson
COURSE PRICE & INCLUSIONS
■ 15 Hours | AUD $890
■ Instruction from professional photographer
■ 755 page Online Beginners Photography Course valued at $490
■ Camera, lens and accessory shopping service
TERMS & CONDITIONS WHEN BOOKING
Payments
Paying for your course in full upon booking will confirm your attendance. Places are limited on all courses.
Refunds
We reserve the right to cancel and reschedule any course, due to inadequate enrolment, bad weather, instructor illness, an 'act of God' or a force majeure such as a pandemic. As an example, a photography course has to be cancelled or deferred to another date and time due to Covid 19 border closures and lockdowns which is beyond the control of Focus 10 Pty Ltd and other related parties. We also reserve the right to cancel any course if there is insufficient demand, especially if it means that our costs would be higher than our income. Please therefore do not leave it until the last few weeks if you are interested in a particular date, as you may find that it has been cancelled. As our costs for each training event remain the same no matter how many delegates attend, like any pre-booked tickets for the theatre, concert, flights etc, we are unable to give a full refund in the event of non-attendance, regardless of the circumstances. If withdrawal occurs within the 14 days before the course starts we will try to put you on an alternative date if places are available. Please note that we cannot be liable for any other costs incurred by yourself, so please check with us before booking any non-refundable accommodation or transport.
Workshop Photography:
We reserve the right to take photographic, (both still and video) records of any of our workshops/courses which may be used for promotional purposes, submissions, advertising and records. We grant permission for participants to use any images captured by them during this workshop for self-promotion only. Participants may not make any financial gain from any images captured during this workshop/course.
Availability
This workshop is available on demand. Please specify your preferred date and time on the booking form.