Beginners Photography Course - Sydney | Focus 10 | 14hrs | 3wks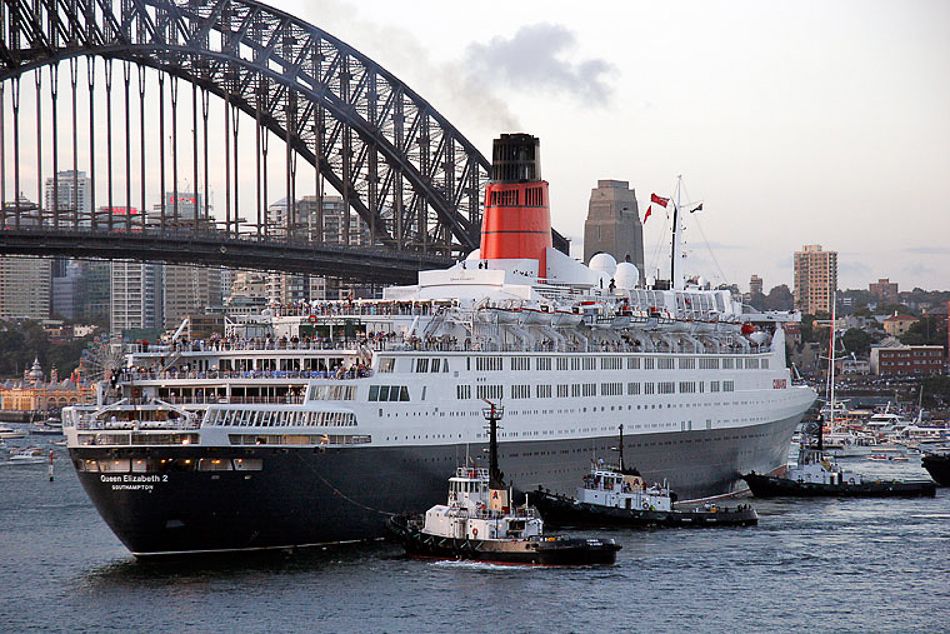 Partner
Focus 10
Location
Sydney, NSW
Duration
14 hours
Sessions
3
Min/max attendees
1/5
Recommended for
beginner
Next availability
Ask us
Pricing
AU$890.0 (Standard)
• Iconic Sydney locations • outdoors • night shoot • small groups • dynamic • fun • detailed notes • 14 hours • $890 • BONUS $100 FOCUS 10 gift voucher
DESCRIPTION:
The Focus 10 Digital 1 Sydney photography course is our most popular and introduces beginners and intermediate photographers into the fabulous world of digital imaging. It's cost effective, you can adjust your images, delete the bad photographs, display them in a variety of mediums...digital photography is fun, creative and inspirational.
We focus on practical 'hands on' shooting with a strong emphasis on camera handling at both iconic and lesser known Sydney locations ...not sitting in a classroom learning theory. There's intuitive instruction on lighting and composition along with everything from exposure control to white balance, from ISO settings to focus options. The course is about practical demonstrations to train your eye to paint light onto a subject, how to select the right lens and the use of aperture and shutter speed to control the creative process.
This course is ideal for those wishing to understand and get the best out of their current DSLR, quality compact or mirrorless camera. If you do not have a digital camera yet...we hire DSLR Nikon D7100 and 70D Canon cameras. Its best to find out what camera system suits your budget and needs then utilize our unbiased technical advice on gear and suppliers to get the best deal.
The Focus 10 Digital Beginners photography course is suited to anyone...singles, parents, students, travellers, journalists, government employees, graphic designers...for as one of Australia's most reputable and innovative photography companies, we have taught people from all walks of life for over 31 years.
COURSE OUTCOMES:
Learn how to use your DSLR, mirrorless, or compact camera
Fast track your photographic technical and artistic skills
Get great shots of iconic Sydney locations
Small groups (5 persons maximum)
Interactive, dynamic, fun, creative
Free camera shopping service & ongoing technical support
WHAT THE COURSE COVERS:
Your DSLR, mirrorless, or compact digital camera functions
Memory, file sizes, formats, storage
Composition, light, viewpoint, angles, lens perspective
Aperture, shutter speed, depth of field, ISO setting, white balance, exposure compensation
Specialty creative modes
Portraiture, landscapes, macro, reportage, still life, action, motion, cityscapes, architecture, nature, flowers
Use of your flash & shooting techniques in low-light conditions
Brief overview on output to screen and print and post production using Lightroom Classic
TYPICAL SYDNEY COURSE SCHEDULE:
7hr day workshop
10am - 5pm
Meeting at 18 Argyle St, The Rocks
Evening session 1
Week nights 6:30 pm to 9pm
Meeting at 18 Argyle St, The Rocks
Evening session 2
Week nights 6:30 pm to 9pm
Meeting at 18 Argyle St, The Rocks
Times and locations will be confirmed upon booking. If you are unable to attend one of the scheduled sessions you can make arrangements to do this session at another time at no penalty.
Instructor(s):
Andrew Thomasson and assistants
Pre-requisites:
None
Requirements:
No prior photography knowledge
We recommend you have a DSLR, quality compact, or mirrorless camera.
We cater for digital compact users such as those having Canons, Nikons, Canon GX7, Lumix LX5 to LX7 etc. We are big fans of quality compact cameras as they are superb for artsy, creative shots with useful macro capabilities & great lenses.
You can rent a DSLR camera from us for $50 per course - find out what camera brand you like!
At least one quality multi range lens such as a Nikkor 18-200mm VR lens, a Canon 17-85mm, or the twin kit lenses sold as a package with many Canon, Pentax, Nikon and Olympus DSLR cameras and ideally a prime lens such as a Nikon/Canon 50mm f1.8 (available for sale from us)
Memory Card(s) - we recommend at least a 8GB card for all courses. We sell memory cards.
Camera accessories - such as a polarizing filter (tripods useful but not essential and are available to hire/buy)
Fully charged camera battery
Course price & inclusions:
14 Hours: AUD $890
BONUS $100 FOCUS 10 gift voucher
Instruction from professional photographers
Detailed notes
Camera, lens and accessory shopping service
Availability
There are currently no dates scheduled for this course. Please get in touch if you'd like to know when this course will run in the future.