1-Day Port Lincoln Tour
Port Lincoln is recognised as Australia's seafood frontier but it offers much more – rugged coastline, pristine beaches, stunning national parks, world-class wildlife interactions and delicious local produce.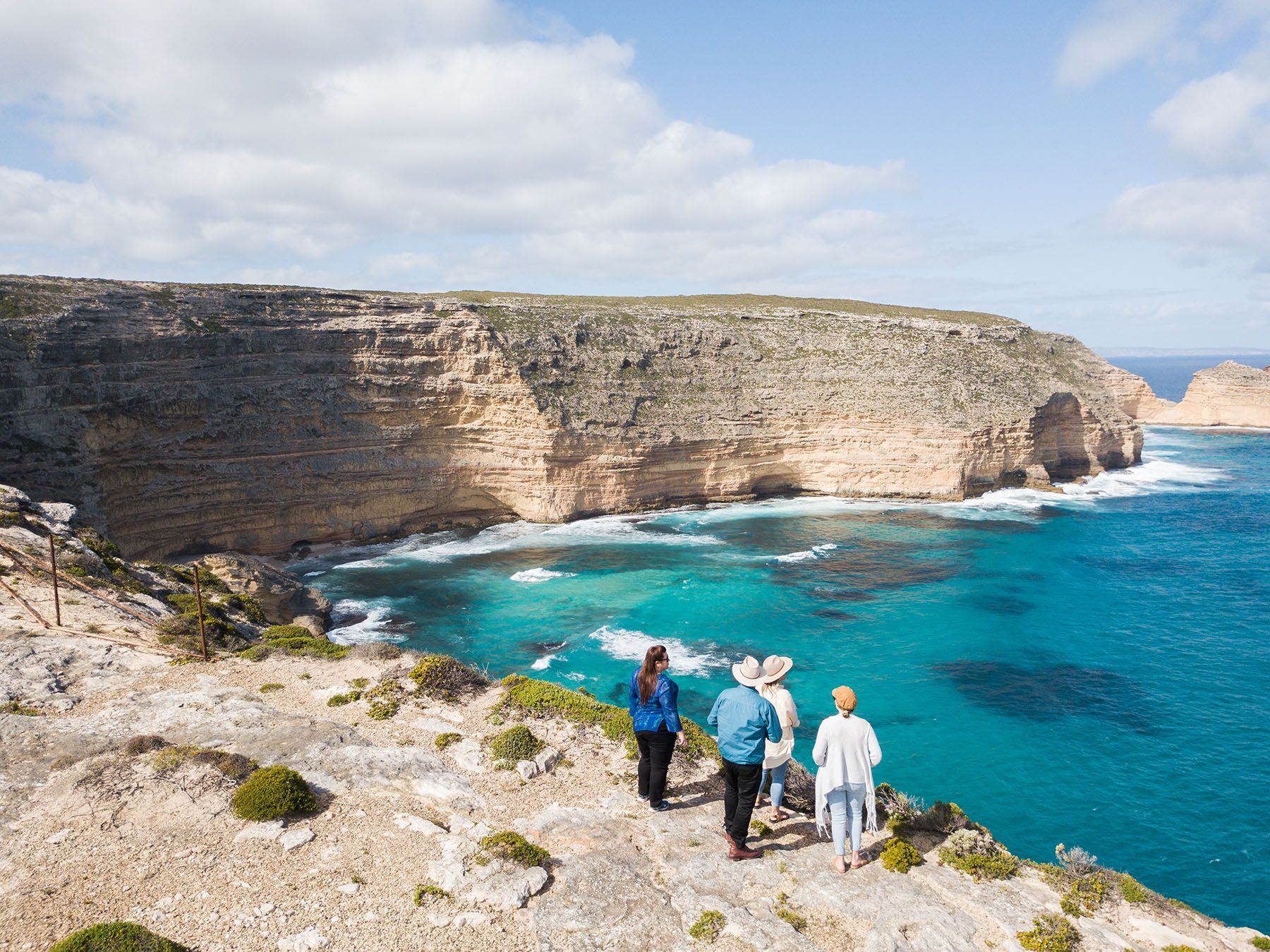 Partner
Untamed Escapes
Location
Port Lincoln, Eyre Peninsular, SA
Duration
9 hours
Min/max attendees
1/10
Recommended for
everyone
Next availability (Adelaide time)
Sat, 09 Dec 08:00
Pricing
AU$189.0 (Adult)
/
AU$151.0 (Child)
/
AU$640.0 (Private tour for 2)
OVERVIEW
Wind your way along a slice of Australia's most breathtaking coastline, encountering abundant wildlife, secluded pockets
of paradise and seafood sourced from the surrounding waters along the way. Roam, where the bush rolls into the sea at
one of the Eyre Peninsula's famed beaches, then meander along an iconic stretch of coastline where rugged cliffs give
way to the sapphire ocean below. Afterwards, feast on seafood fresh off the boat. Sampling the best of the day's catch,
you'll begin to understand why Port Lincoln is renowned as the seafood capital of South Australia. Have close-up
wildlife encounters with koalas, and learn about the region from your passionate storyteller guide.
UNTAMED MOMENTS
Savour the sights in Lincoln National Park
Traverse the rugged coastline along Whalers Way
Sample fresh-caught seafood during lunch at the Fresh Fish Place
Encounter iconic Australian wildlife at Mikkira Station
Unearth the real Eyre Peninsula with your expert local guide
INCLUSIONS
All activities and national park fees
Morning tea
Lunch
Pick up and drop off
Expert local guide
ITINERARY
As the sun slips across the landscape, your Eyre Peninsula exploration begins. You'll be collected from your Port Lincoln accommodation between 7.30 am and 8 am before venturing to the secluded shores and untouched bushland of Lincoln National Park. This coastal wilderness is a haven for some of Australia's most iconic wildlife. Here, emus stroll the shoreline, and the dense bush beyond is alive with native birds. Ascend to Wanna Lookout for sweeping views across Sleaford Bay. Morning tea is paired with breathtaking views at a locally-loved picnic spot.
Making our way back towards Port Lincoln, stop for lunch at a popular local haunt, the Fresh Fish Place. Sample the region's world-renowned seafood fresh from Australia's busiest fishing fleet. Next, a scenic drive along the untamed coastline of Whalers Way brings you to Mikkira Station and the chance to get up close with some 150 wild koalas residing among the manna gum. Home to the only wild koala population on the peninsula, as well as kangaroos and emus, this sanctuary is a must for wildlife lovers. In addition, the on-site historic homestead offers a glimpse back in time to the lives of the region's pioneers.
Soak in the last moments of the day atop Winters Hill lookout. Finally, we'll drop you back to your Port Lincoln accommodation between 5 pm, with a camera full of moments that will be etched in your memory long after you've left the Eyre Peninsula.
PRIVATE UPGRADE TO 4WD TOUR
If you'd prefer to travel in a private four-wheel drive in your own group, you can upgrade your tour to a private option. We can tailor-make the day around your interests and head off-road for a little adventure if that is your style. The standard private tour upgrade includes a gourmet picnic lunch and wine in Lincoln National Park rather than going back into town for lunch at the Fresh Fish Place.
KNOW BEFORE YOU BOOK
Dietary requirements can be catered for; please advise these when booking.
Small group tours are operated on a coaster bus with a maximum of 20 people.
Private tours are operated in a 7-seater Executive Land Cruiser and require a minimum of two people, or the Private Tour Single Traveller rate applies.
This tour requires a minimum of four people to operate. In the unlikely event this number is not met, you will be given two options. First, transfer your booking to another day. If this is not suitable, we will provide you with a full refund.
Itinerary changes may occur to ensure we provide the best possible experience. Weather conditions in Australia can change quickly, and our experienced guides will always put the safety of our passengers first. Any itinerary changes will be communicated in advance.
Full Booking Terms & Conditions available on request.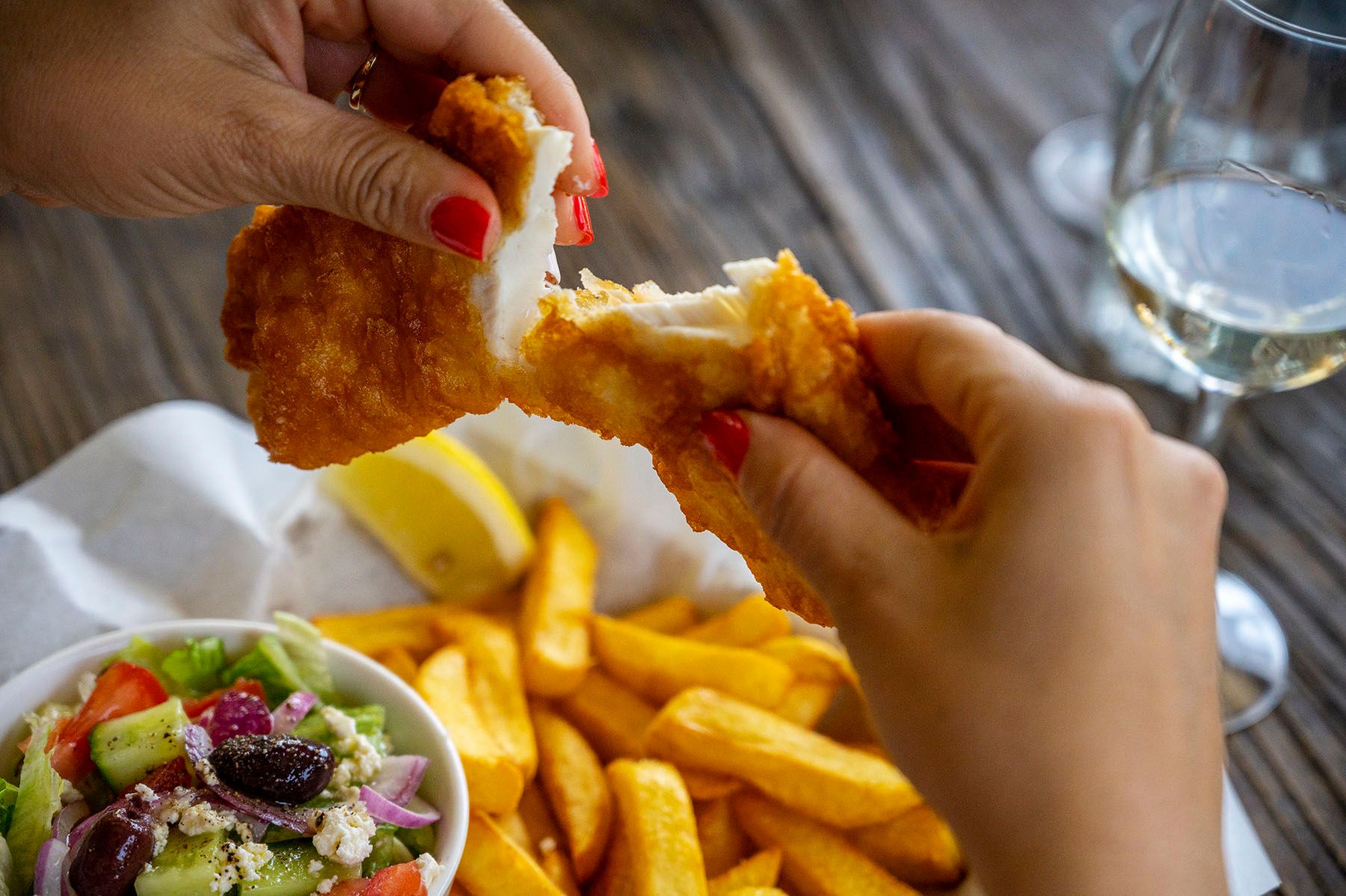 Availability
Sat, 09 Dec 08:00
Tue, 12 Dec 08:00
Thu, 14 Dec 08:00
Tue, 19 Dec 08:00
Thu, 21 Dec 08:00
Sat, 23 Dec 08:00
Tue, 26 Dec 08:00
Thu, 28 Dec 08:00
Sat, 30 Dec 08:00
Tue, 02 Jan 08:00
Tue, 09 Jan 08:00
Thu, 11 Jan 08:00
Sat, 13 Jan 08:00
Tue, 16 Jan 08:00
Thu, 18 Jan 08:00
Sat, 20 Jan 08:00
Tue, 23 Jan 08:00
Thu, 25 Jan 08:00
Sat, 27 Jan 08:00
Tue, 30 Jan 08:00
Thu, 01 Feb 08:00
Sat, 03 Feb 08:00
Tue, 06 Feb 08:00
Thu, 08 Feb 08:00
Sat, 10 Feb 08:00
Tue, 13 Feb 08:00
Thu, 15 Feb 08:00
Sat, 17 Feb 08:00
Sat, 24 Feb 08:00
Thu, 29 Feb 08:00
Sat, 02 Mar 08:00
Tue, 05 Mar 08:00
Thu, 07 Mar 08:00
Sat, 09 Mar 08:00
Tue, 12 Mar 08:00
Thu, 14 Mar 08:00
Sat, 16 Mar 08:00
Tue, 19 Mar 08:00
Thu, 21 Mar 08:00
Sat, 23 Mar 08:00
Thu, 28 Mar 08:00
Sat, 30 Mar 08:00
Tue, 02 Apr 08:00
Thu, 04 Apr 08:00
Sat, 06 Apr 08:00
Tue, 09 Apr 08:00
Thu, 11 Apr 08:00
Sat, 13 Apr 08:00
Tue, 16 Apr 08:00
Thu, 18 Apr 08:00
Sat, 20 Apr 08:00
Tue, 23 Apr 08:00
Thu, 25 Apr 08:00
Sat, 27 Apr 08:00
Tue, 30 Apr 08:00
Thu, 02 May 08:00
Sat, 04 May 08:00
Tue, 07 May 08:00
Thu, 09 May 08:00
Sat, 11 May 08:00
Tue, 14 May 08:00
Thu, 16 May 08:00
Sat, 18 May 08:00
Tue, 21 May 08:00
Thu, 23 May 08:00
Sat, 25 May 08:00
Tue, 28 May 08:00
Thu, 30 May 08:00
Sat, 01 Jun 08:00
Tue, 04 Jun 08:00
Thu, 06 Jun 08:00
Sat, 08 Jun 08:00
Tue, 11 Jun 08:00
Thu, 13 Jun 08:00
Sat, 15 Jun 08:00
Tue, 18 Jun 08:00
Thu, 20 Jun 08:00
Sat, 22 Jun 08:00
Tue, 25 Jun 08:00
Thu, 27 Jun 08:00
Sat, 29 Jun 08:00
Tue, 02 Jul 08:00
Thu, 04 Jul 08:00
Sat, 06 Jul 08:00
Tue, 09 Jul 08:00
Thu, 11 Jul 08:00
Sat, 13 Jul 08:00
Tue, 16 Jul 08:00
Thu, 18 Jul 08:00
Sat, 20 Jul 08:00
Tue, 23 Jul 08:00
Thu, 25 Jul 08:00
Sat, 27 Jul 08:00
Tue, 30 Jul 08:00
Thu, 01 Aug 08:00
Sat, 03 Aug 08:00
Tue, 06 Aug 08:00