Wildlife Photography Course | Melbourne Zoo | 4hrs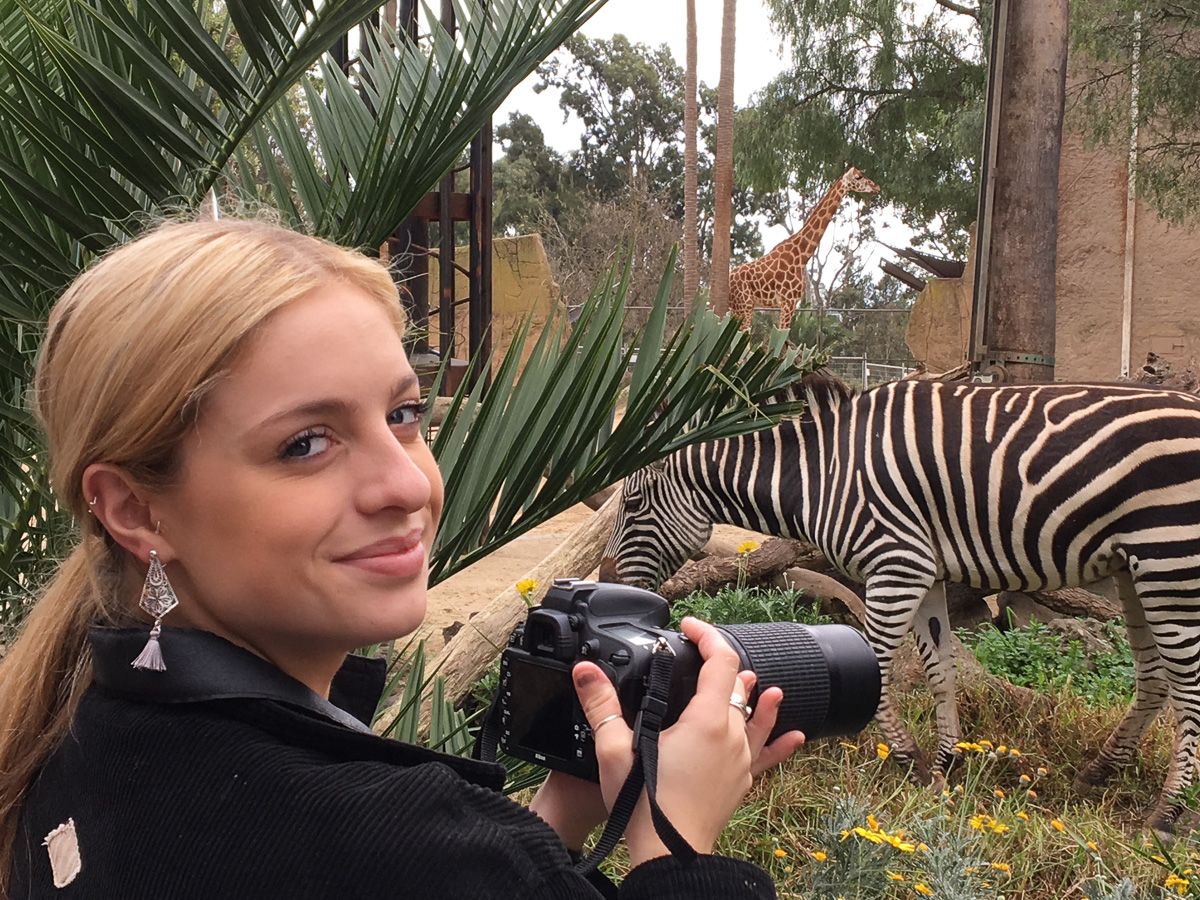 Partner
Focus 10
Location
Melbourne, VIC
Duration
240 minutes
Min/max attendees
1/6
Recommended for
everyone
Next availability
Ask us
Pricing
AU$170.0 (Standard)
We practice general camera handling, use of long focal length zoom lenses, manipulation of depth of field, shutter speed to freeze or blur movement, composition and lighting techniques.
Why a Focus 10 Pty Ltd wildlife photography course?
Established, recognised experts in nature/wildlife photography over 29 years
Gain first-hand experience with all cameras
Ideal for travellers wanting to take much better safari photos
Learn how to shoot a large variety of flora, fauna & bird photography
Depth of field, aperture, colour balance, lens perspective
Freezing and showing motion, exposure, focus modes and points
Meet interesting, like minded persons who love wildlife, travel & photography
No more than 8 persons per group for more individual attention
First hand experience up-close and personal with wildlife
Expert tuition from pro photographers Andrew Thomasson
Detailed notes and follow up advisory service
Melbourne Zoo, located within Royal Park in Parkville, is one of the world's leading conservation zoos, supporting local, regional and international projects designed to conserve species in the wild. Approximately 3700 animals are housed at the zoo, comprising over 240 species from Australia and around the world.
This Melbourne wildlife photography course will appeal to all photographers wishing to improve their technique. We cover such things as the best gear for specific subjects. This workshop is suitable for anyone with any camera and at any level as we teach you how to adapt your technique to optimise your skill and camera equipment level.
Some of the living creatures we will be photographing in the Australian walkabout section include: the black swan, black-necked stork, brolga, crocodiles, tree frogs, swamp tortoise, little penguins, bridled terns, dingoes, emus, koalas, pademelons, numbats, quokka, red kangaroos, short-beaked echidnas, wombats, Tammar wallabys, Tasmanian devils, Western grey kangaroos and many Cockatoo species. Other critters include numbats, green tree frog, Northern quoll, slow loris, spinifex hopping mouse, squirrel glider, water rat, bandicoots, ringtail possum and brush-tailed bettong. In addition, this exhibit includes a number of invertebrates such as Australian tarantulas, scorpions, millipedes, redback and funnel-web spiders.
The reptile encounter section has black-headed pythons, chameleon dragons, Iguanas, frilled dragons, turtles, olive pythons, perenties, goannas (Monitor), pythons, tiger snakes, water monitors, blue-tongued skinks and spiny-tailed lizards.
In the African savannah section we can photograph African painted dogs, African lions, cheetahs, Grant's zebras, baboons, meerkats, radiated tortoises, giraffes, spotted hyaenas and white rhinoceroses.
The Asian rainforest is home to a number of threatened species including: Asian elephants, Asian small-clawed otters, Red Pandas, Silvery Gibbons, Sumatran orangutans, Sumatran tigers, sun bears and White-cheeked gibbons.
Other dedicated zoo areas are perfect for getting great photographs of Lemurs, Squirrel Monkeys, Tamarins, Pygmy Marmosets, Ring-tailed Lemurs, Galapagos Tortoises, Amazon parrots, Blue-and-gold Macaws, Conures, Ruffed Lemurs, Javan Gibbons, Cassowary, Tree kangaroo's and Australian Pelicans.
In summary, Melbourne Zoo has an exhaustive variety of living fauna from around Australia and key world zones. Its a great zoo and a perfect location for honing your wildlife and nature photographic skills.
*YOUR TUTOR
Andrew Thomasson (BSc) Andrew has travelled extensively on all seven continents and leads photographic trips for global adventure travel companies and for his own company Focus 10 Pty Ltd. These include photo wildlife Safaris to Namibia, the Arctic, Tanzania, India, Antarctica, Europe and the length and breath of Australia. He has 29 years of teaching wildlife photo workshops and courses in Australia and around the world. He runs 77 on location courses around Australia and is the co-author of 15 Online Photography Courses selling globally.
COURSE OUTCOMES
How to use your camera
Best lenses and accessories
Depth of field
White Balance
Exposure compensation
Freezing & showing motion
Lens perspective
Focusing modes and focusing points
DATES & MEETING POINT
At least 6 courses per year
Meet: Outside the top main Melbourne zoo entrance at the specified time. NOT the lower train entrance
Note: participants have to pay their own entrance fees. We suggest buying an annual pass for the best value
ALTERNATIVE VENUES
Looking for a photography courses in a different zoo? We offer similar courses at Taranga Zoo, Sydney and Perth Zoo.
TERMS & CONDITIONS
Payments
Paying for your course in full upon booking will confirm your attendance. Places are limited on all courses.
Refunds
We reserve the right to cancel and reschedule any course, due to inadequate enrolment, bad weather, instructor illness, an 'act of God' or a force majeure such as a pandemic. As an example, a photography course has to be cancelled or deferred to another date and time due to Covid 19 border closures and lockdowns which is beyond the control of Focus 10 Pty Ltd and other related parties. We also reserve the right to cancel any course if there is insufficient demand, especially if it means that our costs would be higher than our income. Please therefore do not leave it until the last few weeks if you are interested in a particular date, as you may find that it has been cancelled. As our costs for each training event remain the same no matter how many delegates attend, like any pre-booked tickets for the theatre, concert, flights etc, we are unable to give a full refund in the event of non-attendance, regardless of the circumstances. If withdrawal occurs within the 14 days before the course starts we will try to put you on an alternative date if places are available. Please note that we cannot be liable for any other costs incurred by yourself, so please check with us before booking any non-refundable accommodation or transport.
Workshop Photography
We reserve the right to take photographic, (both still and video) records of any of our workshops/courses which may be used for promotional purposes, submissions, advertising and records. We grant permission for participants to use any images captured by them during this workshop for self-promotion only. Participants may not make any financial gain from any images captured during this workshop/course.
Availability
There are currently no dates scheduled for this workshop. Please get in touch if you'd like to know when this workshop will run in the future.