Bay of Fires 4 day Photography Workshop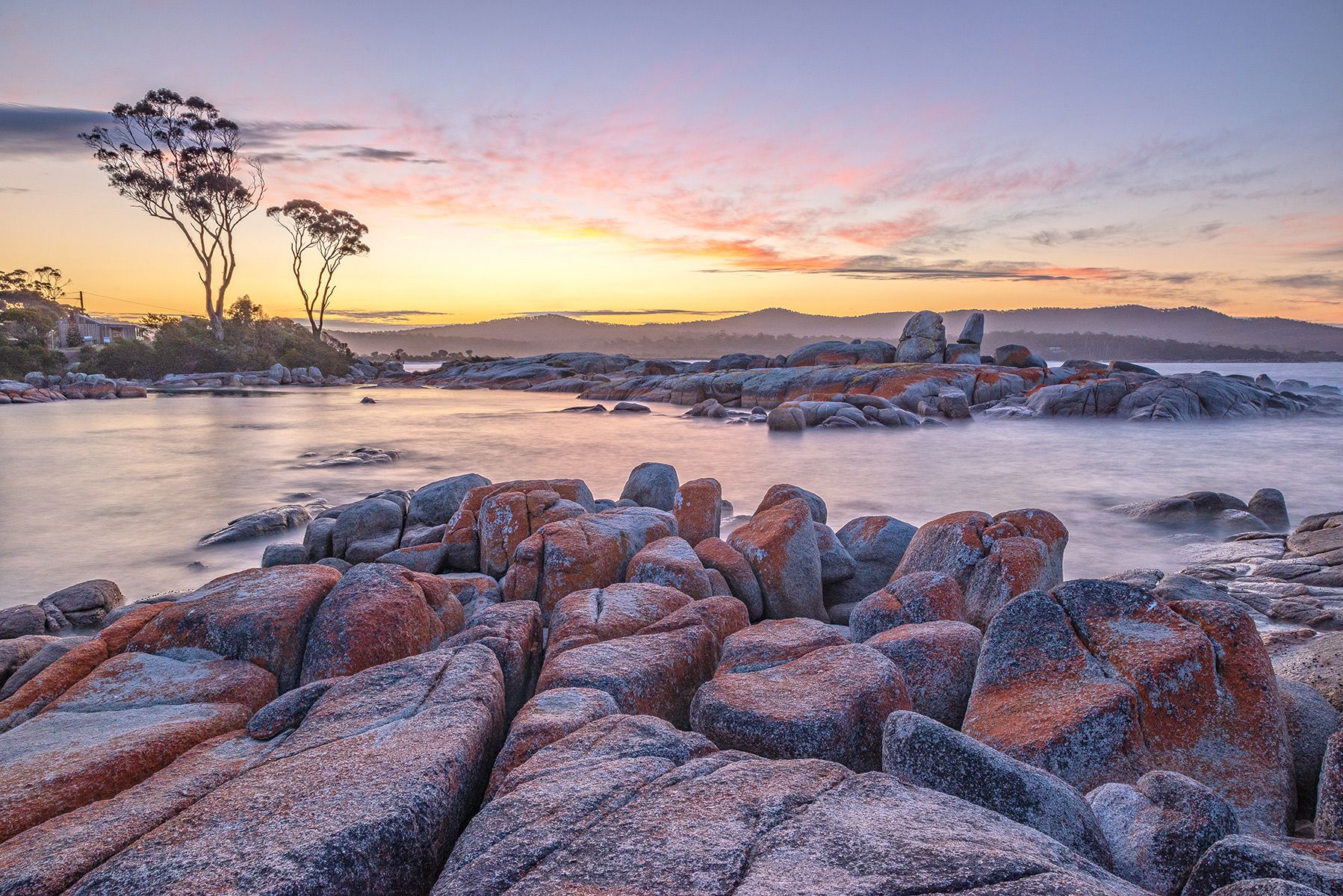 Partner
Luke O'Brien Photography
Location
St Helens, TAS
Duration
3 nights
Min/max attendees
1/6
Recommended for
everyone
Next availability (Hobart time)
Tue, 02 Apr 08:00
Pricing
AU$2395.0 (Per Person)
--- Next tour runs April 2-5, 2024 ---
This workshop starts and finishes in Hobart and will run with a maximum of 6 guests.
The workshop includes a single/private room for all guests, all meals and transport from Hobart.
Timed for dark skies with the moon not rising until after midnight, this workshop will include a night out shooting the stars as well as multiple sunrise and sunset shoots all over the Bay of Fires coastline. We will also keep our fingers crossed for an appearance of the southern lights, or aurora australis!
We will also enjoy a special 2 hour cruise along the coastline that we have been exploring and photographing over the four days.
Finally, we will also visit the St Columba Falls which as well as being an impressive waterfall in its own right, also contains a delightfully mossy green rainforest creek where we can shoot the cascades amongst the tree ferns.
This workshop is suitable for all photographers - beginners are very welcome as the small group environment allows lots of time for learning, and experienced shooters are very welcome as I show you the best locations across the region over the four days.