MV Lena Dive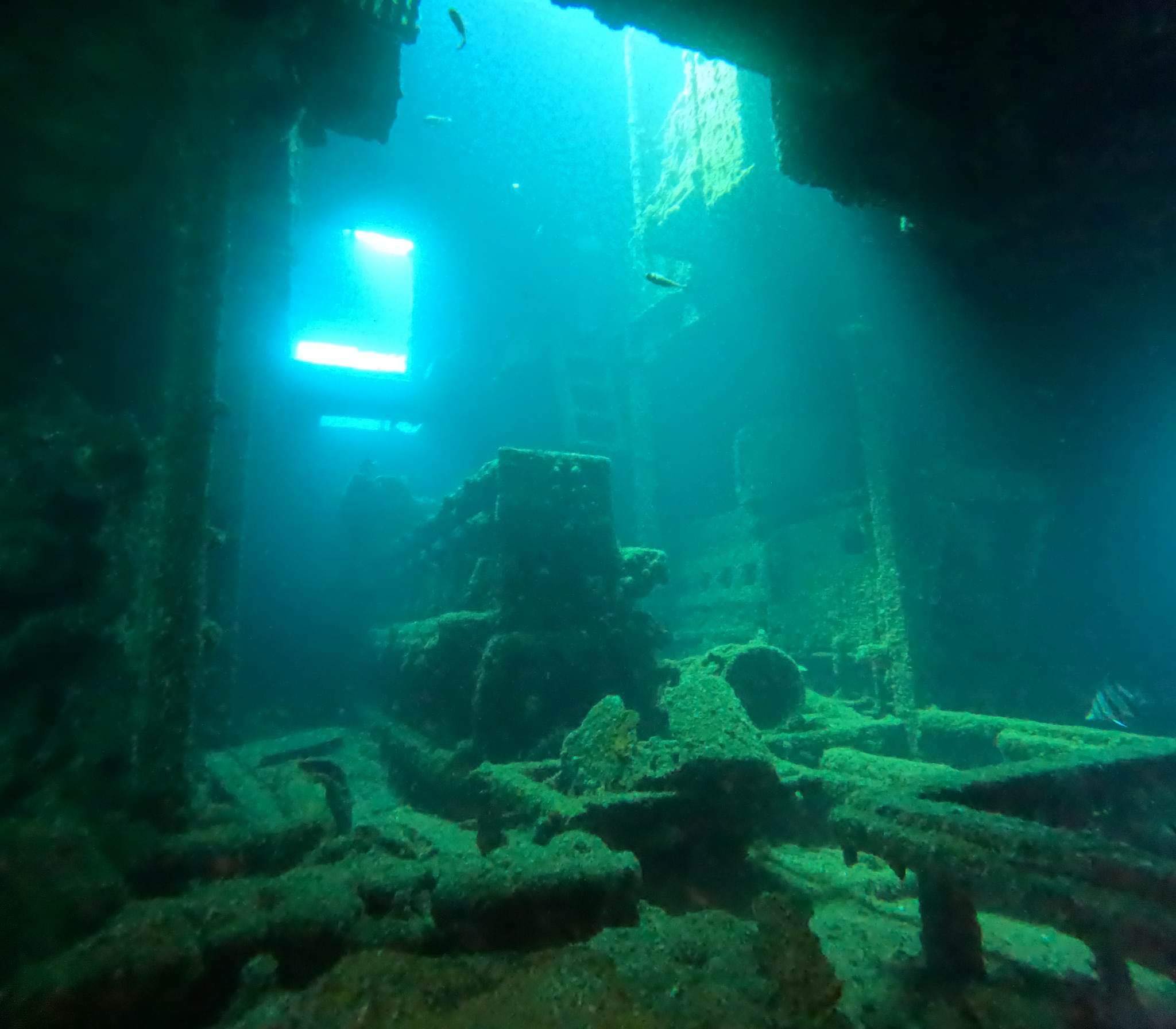 Partner
Scuba Addiction
Location
Casuarina Boat Harbour, Bunbury, WA
Duration
6 hours
Min/max attendees
1/6
Recommended for
special interest
Next availability (Perth time)
Sat, 30 Dec 07:00
Pricing
AU$170.0 (Dive only - BYO dive gear and tank)
/
AU$255.0 (Dive with full scuba gear hire incl. 1 tank)
/
AU$220.0 (Dive with 2 air tank hire)
Come and spend the day on the MV Lena with Scuba Addiction exploring this amazing shipwreck full of colourful marine life.
The wreck provides an easy dive site in low winds and light swell. The double dive is ideally suited to beginners and Open Water students.
Purposely sunk in 18 metres, and three nautical miles off the coast of Bunbury is the wreck of the Lena. It is easily accessible by boat being only 15 minutes from the Bunbury Harbour boat ramp.
Swim through expansive passageways, spot resident turtles, and discover the exposed engine room of this intriguing underwater attraction. Encounter an abundance of marine life, from Wobbegong and Port Jackson sharks to Dhufish and Stingrays, providing you with the opportunity for some unforgettable underwater photography. This is a world class scuba dive with reef sharks, stingrays and reef fish found here.
MV Lena Dive Terms & Conditions
Guidelines
This dive requires a current Open Water Dive qualification as a minimum. Proof of qualification is required prior to boarding
Dive gear is not supplied or available in Bunbury. Please bring all your own dive gear.
Whilst the "obsession 1" vessel is very stable, if you suffer readily from motion sickness, we recommend talking with your doctor or pharmacist about taking a sea-sick tablet. For these to be effective, they generally need to be taken at least 1 hour prior to boarding.
Please advise if you have special dietary requirements. With advanced notice we can cater to vegetarian or vegan requirements, however some special dietary needs may require you to bring your own suitable foods.
To ensure space for all on-board, please do not bring dive tubs for loading. You can unload gear from tubs and the crew will stow your gear safely and securely under your seat, with small dry bags overhead.
Please also avoid large duffle bags. Limit bags to airline carry-on sizes.
Cancellation
If the diver cancels their dive, the following policy applies:
28+ days prior to booking, a full credit or full refund if offered
14 – 27 days prior to booking, a full credit or 75% refund is offered
7 – 13 days prior to booking, a full credit or 50% refund is offered
0 – 6 days prior to booking, a full credit is offered. Refund not available
If the charter company cancel the dive at any point prior to departure due to weather or other conditions, a full credit or a full refund will be offered.
Numbers on the Day
Our Lena Dives requires a minimum of eight divers for the dive to take place. Your booking will remain "unconfirmed" until those minimum numbers are reached. You will be notified if / when the dive is confirmed. Should minimum numbers not be reached, you will be notified at least one day prior to departure. In this case our cancellation / refund policy will apply. The maximum number of divers per trip is 12.
To discover what lies beneath the surface, book your spot on this MV Lena shipwreck scuba dive today with Scuba Addiction who can offer guided tours, and specialty courses.
Includes light lunch and refreshments.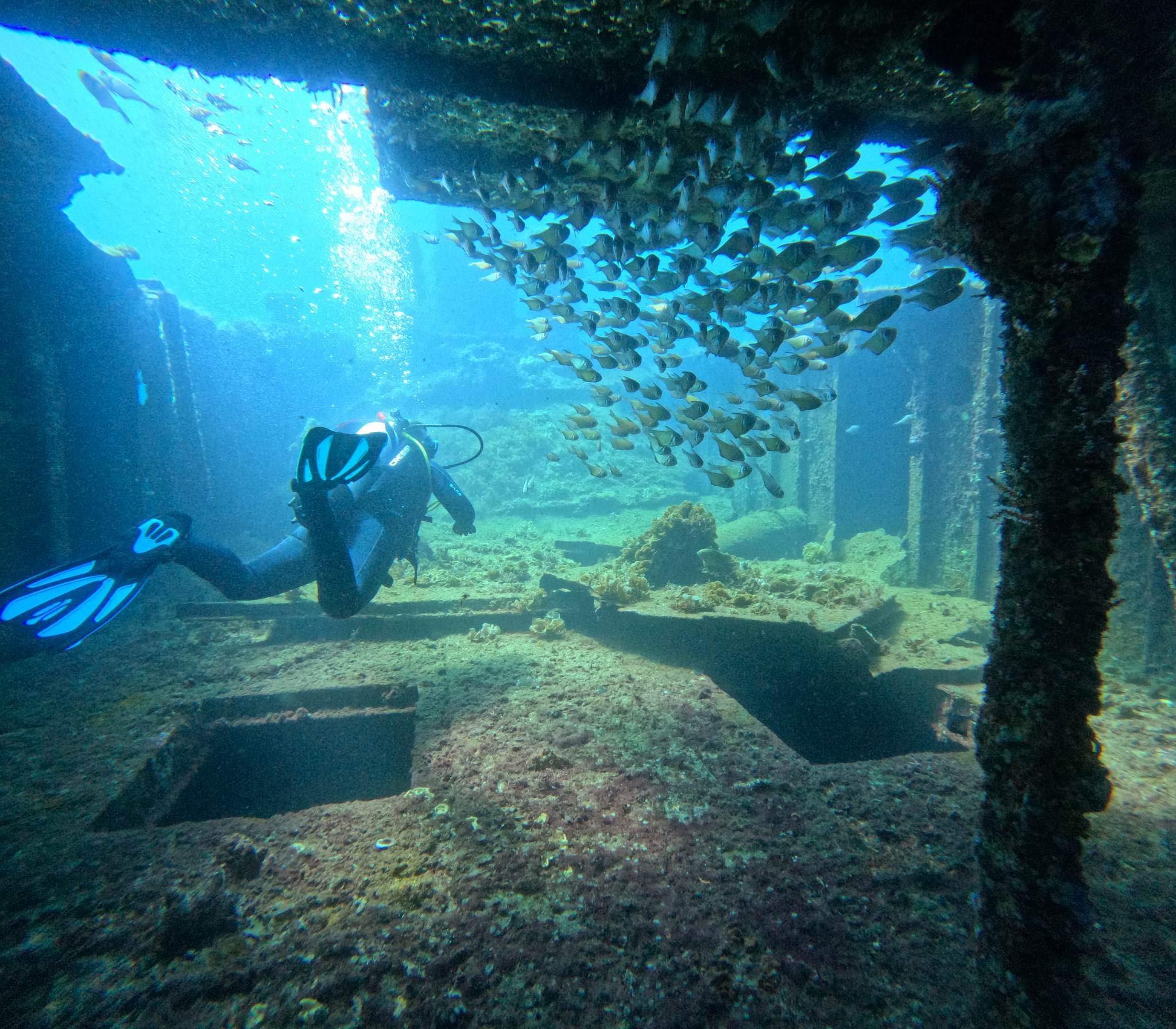 Availability
Sat, 30 Dec 07:00
Sun, 07 Jan 00:00