TRAVEL PHOTOGRAPHY | 2 DAYS | CODE LIME PHOTOGRAPHY | FREMANTLE & PERTH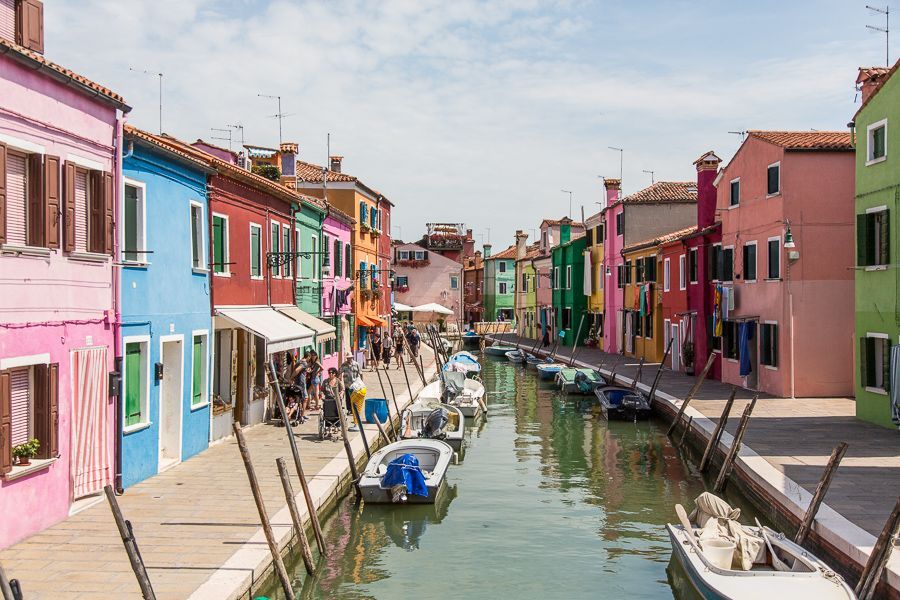 Partner
Code Lime Photography
Location
Fremantle, Perth, WA
Duration
11 hours
Min/max attendees
1/10
Recommended for
beginner
Next availability
Ask us
Pricing
AU$790.0 (Standard)
/
AU$750.0 ()
AT A GLANCE
A must for the traveller, this travel photography course is designed to inspire you and deliver the skills you will need to develop a beautiful and stunning reportage style of your travels and the art of storytelling through your photography. Learn about lens, light, composition, depth of field and all the ins and outs of your camera to take stand out photos.
WHAT TO EXPECT
It is the ideal 'all rounder' course for beginners to advanced level photographers, ideal for any traveler, armchair travelers, photographers of all levels with any type of imaging capturing device (including film), cruise ship passengers, adventure seekers, travel writers, travel agents, tour operators...anyone who wants to come back with much better travel images.
A camera to suit the occasion :
The course emphasizes the need to be versatile in your photography - to use different image capturing devices whether its an iPhone or a full frame $4000 DSLR. Learn to be able to adapt your shooting style to suit varying conditions of a region or event. If its raining you learn to shoot macro and portraiture, if its classic landscapes, you may have to wait days for the perfect light.
A course tailored to your individual needs :
If you enjoy photographing colourful, indigenous people then go to Rajasthan India, Namibia or Peru. If you are into vast landscapes then Iceland or Antartica may be more your thing...its all "horses for courses" and we tailor our courses to your individual needs. Less clutter in desert regions means cleaner backdrops and strong composition; less heavy camera gear means you have more energy to explore Venice from first light to twilight. Less gear means freedom to mingle with the locals in Zanzibar and a light compact allows you to shoot unobtrusively. On an African safari, you traditionally needed at least a 300mm lens and a good DSLR digital camera....now a $400 Nikon Hybrid with a 60x zoom will deliver outstanding results. Conversely, a full frame DLSR Nikon, Sony or Canon with a quality lens will produce unsurpassed resolution, quality and clarity for a huge wall mural. A $900 drone will deliver amazing 4K video on your next Himalayan trek and a iPhone's sharp, clear, dramatic panos of your Kerala backwaters holiday.
WHAT THE COURSE COVERS:
Every course participant gets custom tailored advice on their gear, what / where to buy, destination shooting tips, knowledge on cameras, lens, accessories and the best deals. Detailed notes give tips on etiquette, security, the best time to go, image storage, battery life, camera care, security issues and much more. We are strong advocates of using an image capturing device to suit the location, your mood and objectives.
The Travel Photography Course is a 'hands on' outdoors course. We use a variety of locations to give you a feel for scenarios you will encounter throughout the world. Shooting boats and water in Fremantle harbour is similar to shooting on a Corsica sailing holiday, the tips on architecture photography around Fremantle can be transported to taking pictures in Portugal and the white sandy beaches give you skills in shooting snow-covered scenes in polar and alpine regions. Knowing how to shoot wildlife and nature at the Perth Zoo sets you up for your African Safari travels with UWA being a great learning ground for shooting landscapes & macro flower photography.
INSTRUCTORS
Serena Pearce and/or Andrew Thomasson
MEETING POINT
DAY 1 :
Outside Little Creatures Brewery - 40 Mews Rd Fremantle.
All day parking is available at Carpark 11 at the end of Norfolk St for $12.50/day
DAY 2 :
Perth Zoo entrance - Labouchere Rd, South Perth
COURSE REQUIREMENTS
None
INCLUSIONS & EXCLUSIONS
Inclusions
Instruction from professional photographers
Detailed notes
Camera, lens and accessory shopping service
Complimentary portraits
Personal assessment and critique of your work
Custom tailored advice your destination
Exclusions
Food and beverages
Entry to Perth Zoo - ($33 adults, $26 concession)
Availability
There are currently no dates scheduled for this workshop. Please get in touch if you'd like to know when this workshop will run in the future.