Outdoor Photography Tuition - Half Day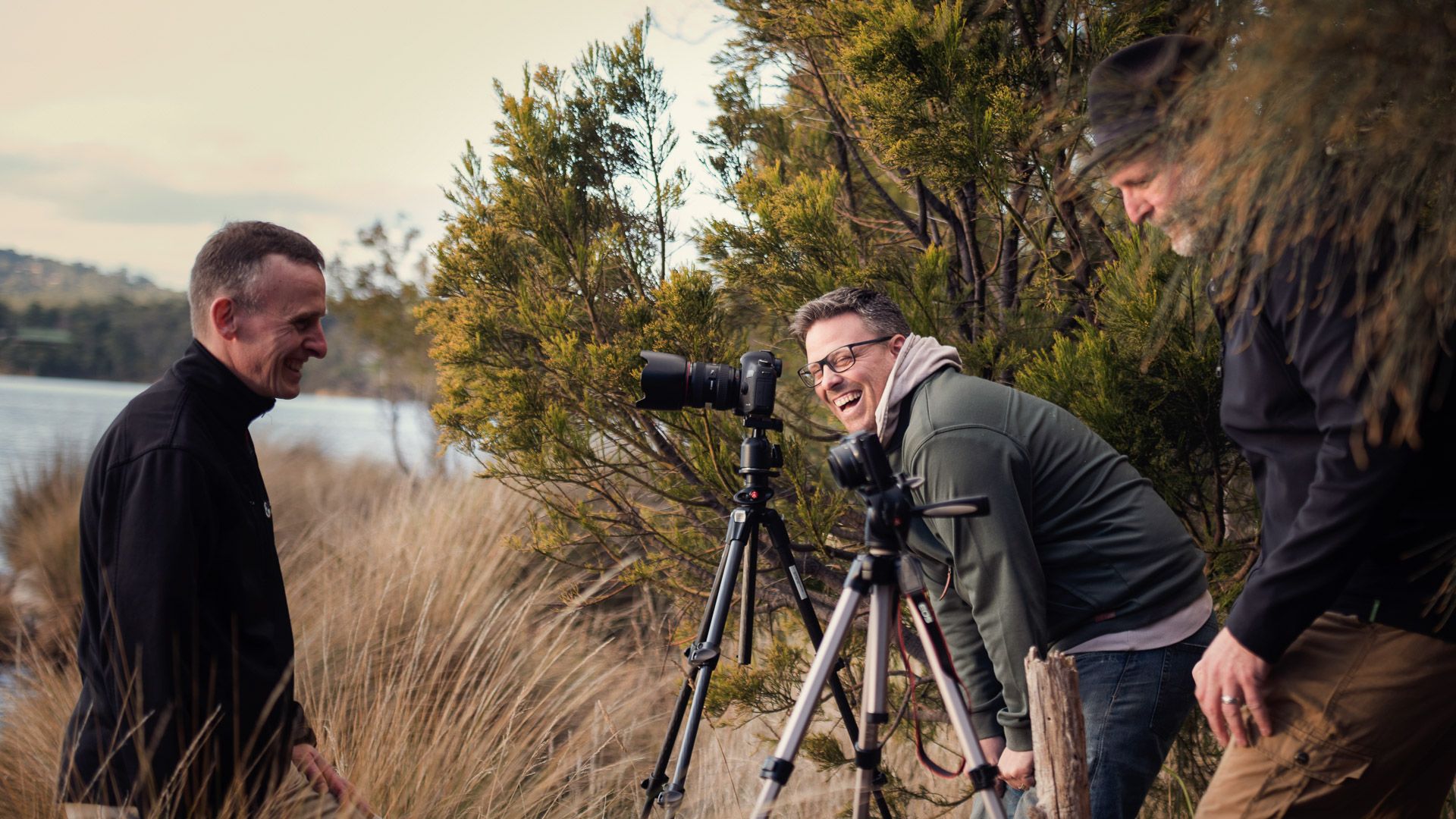 Enhance your visual and technical skills to capture awe-inspiring images and gain more confidence with your photo taking skills on a private outdoor tuition session.
There is no set structure, curriculum or location for our outdoor photography tuition sessions; we will tailor the topics to your experience, interests and skill level whether you are a beginner or advanced amateur wanting to hone your skills.
Let us know a little about your photographic interests and we'll go from there…

Landscape or seascapes | Wildlife | Birds | Macro (or closeup) | Sunrise or sunset | Night or low-light
Long exposures | Waterfalls | Fungi and lichens | Industrially built structures | Colonial architecture
An overview…
All of what you learn in your outdoor classroom is based on experimentation and comprehensive guidance throughout the session.
What Roy shares with you is based on many years of photographic experience and an interest in nature, wildlife, and travel photography – expertise that has seen him accomplish a range of state and national photography awards.
A summary of what Roy will teach you…
Setting up your camera for the best possible results
Understanding and working with natural light
Composition to enhance your image
Correct exposure and interpreting the histogram
Effectively adjusting ISO and white balance
Depth of field and aperture settings
Ensuring correct shutter speeds for the subject and conditions
Accurate focusing
Throughout the session you will review your photos on the LCD screen to continuously improve your skills and learn new and different approaches to photographing a range of subjects. By the end of the session, you'll be navigating the buttons, dials and menus on your camera with greater confidence and gaining much more from its available features.
Location and where to meet…
The location of your outdoor photography tuition session is your choice (generally within a 30km radius of Hobart CBD – an additional cost may apply for travel to a location outside of the greater Hobart region).
We offer complimentary return transfers from Hobart CBD or you may meet us there if you have your own transport.
There are many and varied locations to choose from in Hobart itself or a short distance from Hobart CBD – here's few ideas…
Hobart waterfront and historic precincts
Mt Wellington – nature, landscape, waterfalls & macro/close-ups
Richmond Village – colonial and convict built structures
Royal Tasmanian Botanical Gardens – macro/close-ups
Inverawe Native Gardens – bird photography, plants and flowers (entry fee applies)
Shared Experience
You may wish to share this learning experience and bring a friend along - someone who has the same passion for photography. Due to the nature of tailored tuition it is preferred that you limit extra person participation to one (1) additional person (additional cost applies).
Availability
This workshop is available on demand. Please specify your preferred date and time on the booking form.