Tasman Peninsula - Premium Private Photo-oriented Day Tour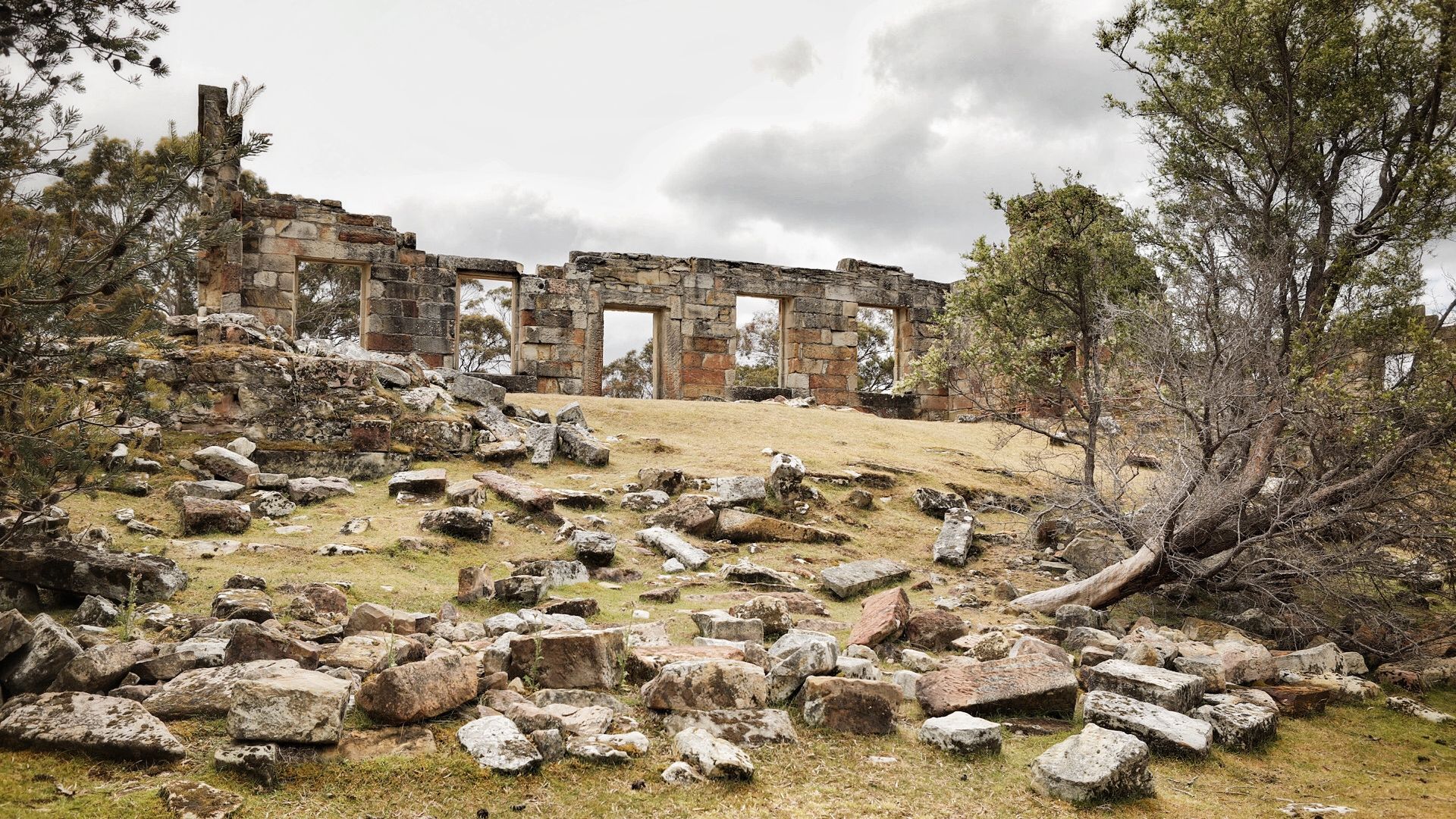 Partner
Shutterbug Walkabouts Tasmania
Location
Tasman Peninsular, Hobart, TAS
Duration
9 hours
Min/max attendees
1/4
Recommended for
everyone
Next availability
Request your own date
Pricing
AU$1280.0 (Private tour for 1)
/
AU$1390.0 (Private tour for 2)
/
AU$1500.0 (Private tour for 3)
/
AU$1600.0 (Private tour for 4)
The Tasman Peninsula captivates visitors from around the globe, for its sublime and picturesque coastal scenery and impressive geological formations. It's also the location of Tasmania's most significant UNESCO World Heritage-listed convict settlement, the Port Arthur Historic Site.
Travel through a landscape of rolling hills, eucalypt forests and a rugged coastline of towering sea cliffs. Explore the ruins of convict-built structures and learn about the life of the convicts stationed at the Coal Mines and Port Arthur. Hear compelling stories of endurance and adversity during an era that Tasmania was known as Van Diemen's Land.
A considerable area of the Tasman Peninsula is protected by a national park and includes the mosaic-like Tessellated Pavement, situated on an intertidal rock shelf. Spend time exploring this spectacular coastline which is also home to an abundance of birds and wildlife. There may be plovers on the shoreline, eagles overhead, or even whales in the bay! Take advantage of your guide's photographic know-how for unique photos, not just snapshots.
NB: On this tour, you will visit the Coal Mines Historic Site which is included in the national park pass for the Tasman Peninsula (included in the tour). The Coal Mines is a unique site that showcases another part of the epic story of the convict era on the Tasman Peninsula. The Coal Mines once housed up to 600 convicts who laboured in the inky blackness of underground tunnels, chipping at coal and dragging it out on trolleys behind them. It's a very scenic location where there's a coastal forest walk and the ruins of the penitentiary, underground cells and mine shaft.
If you would like to visit the Port Arthur Historic Site, for which an entry fee applies, instead of the Coal Mines Historic Site, simply add the entry fee as an extra during the booking process or pay upon arrival on the day.
You may like to enhance your experience with an epic birds-eye view of all the grandeur from a helicopter. You'll hover high above pristine beaches and the spectacular dolerite columns and cliffs of Cape Hauy and have an eagle's eye of the 'lanterns', the 'candlestick' and the highest sea cliffs in the southern hemisphere. Select this as an extra at the time of booking.
Personalised itinerary: The locations/attractions outlined in this general description may vary according to personalisations made to your itinerary. Personalisations, as arranged, will be communicated with you via email and noted in the general booking comments.
DETAILS
Duration: 9-10 hours
Recommended departure time from Hobart: 8.00am
Includes: Private transport in a stylish and spacious SUV, professional guide providing insightful commentary, fully guided interpretive walks, morning tea and picnic lunch, drinking water, and National Park entry.
Ideal for general interest/leisure photographers AND beginner-intermediate photographers aiming to develop photography skills and techniques. Non-photographer participants are also welcome.
Book a private tour online for 1 to 4 participants or enquire for groups of 5 or 6 participants (see vehicle details below)
Larger groups may also be catered by arrangement.
VEHICLE
2019 Toyota Kluger SUV (aka Highlander) - seats up to 6 passengers plus driver.
5th and 6th passengers will step up through wide opening passenger doors, behind the middle row into a 3rd row of seating.
Availability
This workshop is available on demand. Please specify your preferred date and time on the booking form.