Wildlife Photography Experiential Workshop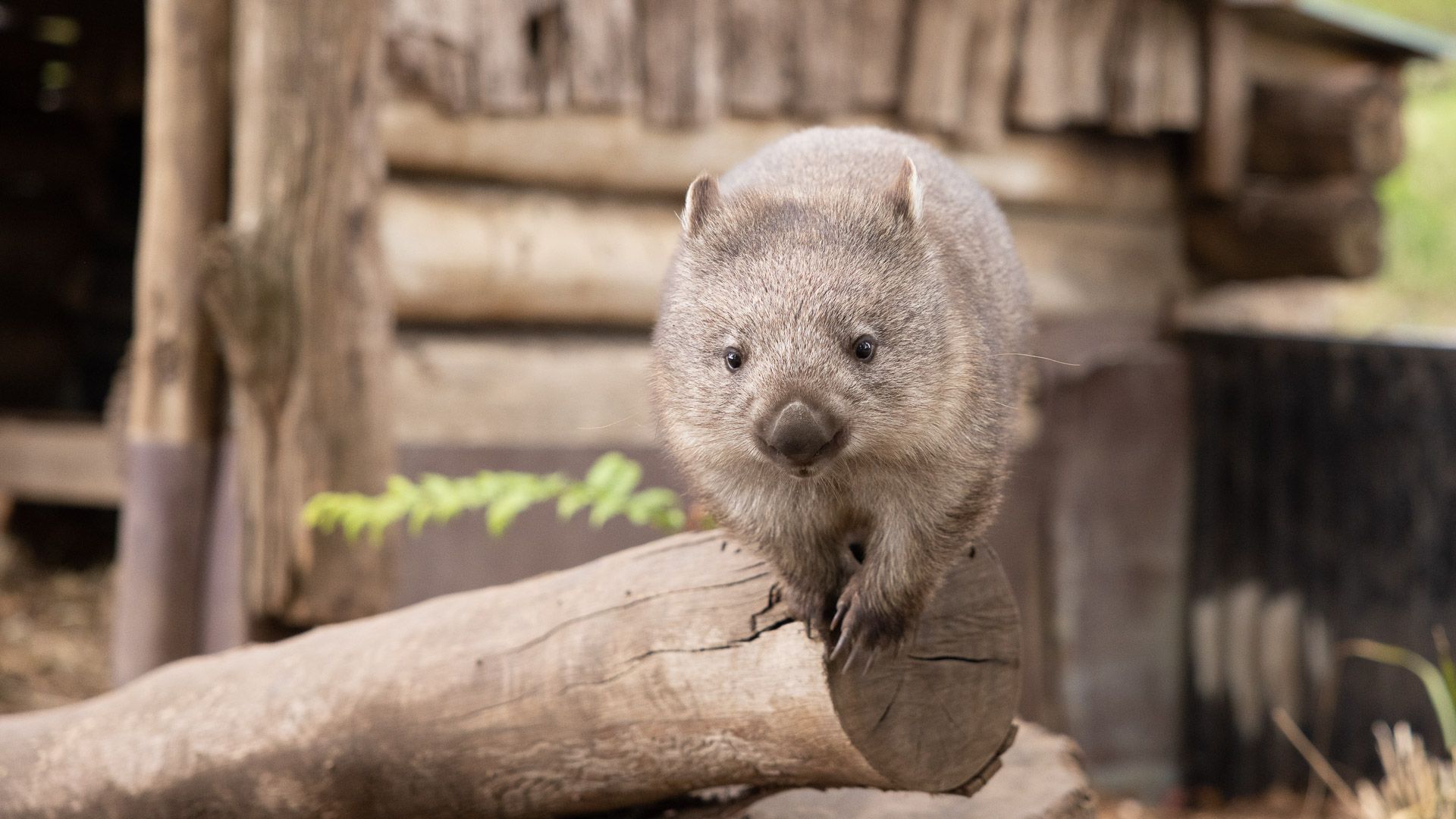 Partner
Shutterbug Walkabouts Tasmania
Location
Trowunna Wildlife Sanctuary, Mole Creek, TAS
Duration
7 hours
Min/max attendees
1/8
Recommended for
everyone
Next availability (Hobart time)
Sat, 10 Feb 09:30
Pricing
AU$396.0 (Full day)
/
AU$278.0 (Morning session only)
/
AU$278.0 (Afternoon session only)
An immersive 1-day workshop comprising tutorials and walkabouts for wildlife photography, to enhance your knowledge
and skills for photographing wildlife in their natural habitat or sanctuary environment.
Who for?
This workshop is ideal for nature and photo enthusiasts looking to develop a practical understanding of camera settings and techniques appropriate for wildlife photography. You will be introduced to a range of settings to consider when shooting in different environments, weather, conditions, and scenarios where wildlife is found.
An Experiential Workshop/Experience
This workshop is presented in a relaxed style with plenty of opportunity to experiment with what you are learning as you learn it. In a small group of participants, having fun along the way, you will build on each layer of understanding for photographing wildlife in their natural habitat and a sanctuary environment. Additionally, there will be plenty of opportunities for your questions to be answered individually.
There are two parts to this full-day workshop - a morning and an afternoon session
You may join us for the full day or for a half day, the morning or afternoon session, as appropriate for you
Please note: A pre-requisite applies if booking only the afternoon session - details below.
Options overview:
Full day: Arrive at 9.00am for tutorial commencing 9.30am • Concludes at 4.30pm
Includes: arrival coffee/tea, morning tea, lunch and afternoon refreshments
Half-day (morning): Arrive at 9.00am to commence at 9.30am • Lunch at 12.30pm • Concludes at 1.15pm
Includes: arrival coffee/tea, morning tea and lunch
No pre-requisite
Half-day (afternoon): Lunch upon arrival (12.30pm) • Tutorial commences 1.30pm • Concludes at 4.30pm
Includes: lunch and afternoon refreshments.
Pre-requisite noted in details below
Each session runs for 3 hours, including a short break
Part 1: Morning Session
Arrive 9.00 for Tutorial start at 9.30am • Break for lunch at 12.30pm • Concludes 1.15pm
The morning session is ideal for:
Beginners to intermediate photo enthusiasts – no prior experience or prerequisites required.
Nature enthusiasts currently shooting on Auto-mode aspiring to engage more creatively and mindfully while taking photos.
Photo enthusiasts who wish to revise prior learnings to support the growth of their skills and knowledge.
What you will discover during the morning session
Fundamental photography terminology – an interpretation of the essential jargon.
Driving your camera and navigating the menu: The buttons, dials, and menus.
What the Exposure Triangle is, and why it's so fundamental to comprehend – ISO, Aperture, and Shutter Speed.
The importance of choosing a suitable focus mode, area, and point.
Showcase your subject animal using depth of field.
What is white balance and when you might consider changing this setting.
How and why using the same settings end up with different results.
Guided photo walkabout within the Sanctuary for practical experimentation and learning.
---
Part 2: Afternoon Session
Join us for lunch at 12.30pm • Tutorial start 1.30pm • Concludes 4.30pm
Pre-requisite for anyone joining the afternoon session only:
Participate in the morning session on the same day or an earlier workshop date
OR
Already have a workable knowledge of your camera menus and buttons (know where they are and a little familiarity with what they do) and have some degree of knowledge about ISO, Aperture and Shutter speed.
What you will discover during the afternoon session:
A recap of the Exposure Triangle and the interrelationship between all three components – ISO, Aperture and Shutter speed.
Shooting modes – the available modes and why to choose one over the other when photographing wildlife
NB: Shooting manual is not essential all the time (or even any time)...it's your choice!
Exposure and metering
Practical shooting hints and tips for more consistency in focus and sharpness
Advanced settings and techniques – when you may consider using them and why
Customising your camera buttons and dials to help you navigate your camera more easily and efficiently (subject to available functionality and menu options of your camera)
Guided photo walkabout within the Sanctuary for practical experimentation and learning
What's included
Photography instruction in a small group setting
Morning or afternoon tea according to the session booked, lunch, tea and coffee, and drinking water (please bring a refillable drink bottle)
Wildlife photography hints and tips booklet to take home
General admission into Trowunna Wildlife Sanctuary
---
About Trowunna Wildlife Sanctuary
Trowunna Wildlife Sanctuary is a conservation-based sanctuary for native Tasmanian wildlife that inhabit the Upper Mersey Valley and its surrounds. Consisting of several micro-habitats, an array of resident wildlife can be seen, making it a perfect location for learning and experimenting with camera settings and techniques for wildlife photography. From Tasmanian Devils to Wombats, Quolls and Kangaroos along with birdlife like wrens, parrots, honeyeaters, raptors, and waterbirds, just to name a few.
Learn more about Trowunna Wildlife Sanctuary and its commitment to the rescue, rehab and release of native wildlife.
---
What camera do I need?
The content of this workshop is most suited to DSLRs, Mirrorless, superzoom, and compact/bridge cameras. If you are unsure if this includes your camera, please drop us a message.
I don't own a "fancy" camera...can I use my smartphone?
Well, that depends! While you are welcome to participate in this workshop with a smartphone camera if you wish, smartphones are not necessarily going to help you achieve the images you imagine. For this reason, it's important you are aware that the content of this workshop will not delve into the features of smartphone cameras or the wide array of brands, models, or apps available for smartphones.
However, if you are exploring if wildlife photography is for you or contemplating the purchase of an appropriate camera and lens for wildlife photography, joining this workshop will help you to better understand the features and functionality to look for when deciding which camera/lens to purchase.
Which lens should I bring?
You do not need any special lenses to participate in this workshop. During this workshop, we will focus primarily on the range of modes, settings, and techniques for wildlife photography and how to get the best from the camera, lenses and gear you already have. There are plenty of opportunities in which you will benefit from the resident wildlife of the sanctuary not being too far away from you and your camera. Additionally, you can use this experience to learn more about wildlife photography while at the same time, better understanding the equipment you may invest in in the future.
If you own a telephoto lens, be sure to bring it along as there you will have the chance to put it to use. For wildlife photography, a lens with a focal length of 200mm (zoom or prime) or longer is recommended.
Will I need a tripod or a monopod?
A tripod is not required for this workshop. In the majority, you will benefit from learning techniques for handheld bird photography allowing you more flexibility of movement. If you own a monopod, then bring it along. If you don't own a monopod, there is no need to go out and buy one for this workshop. We will make available a couple of loan monopods to share amongst participants for your use during the workshop if you would like to get a feel for using one.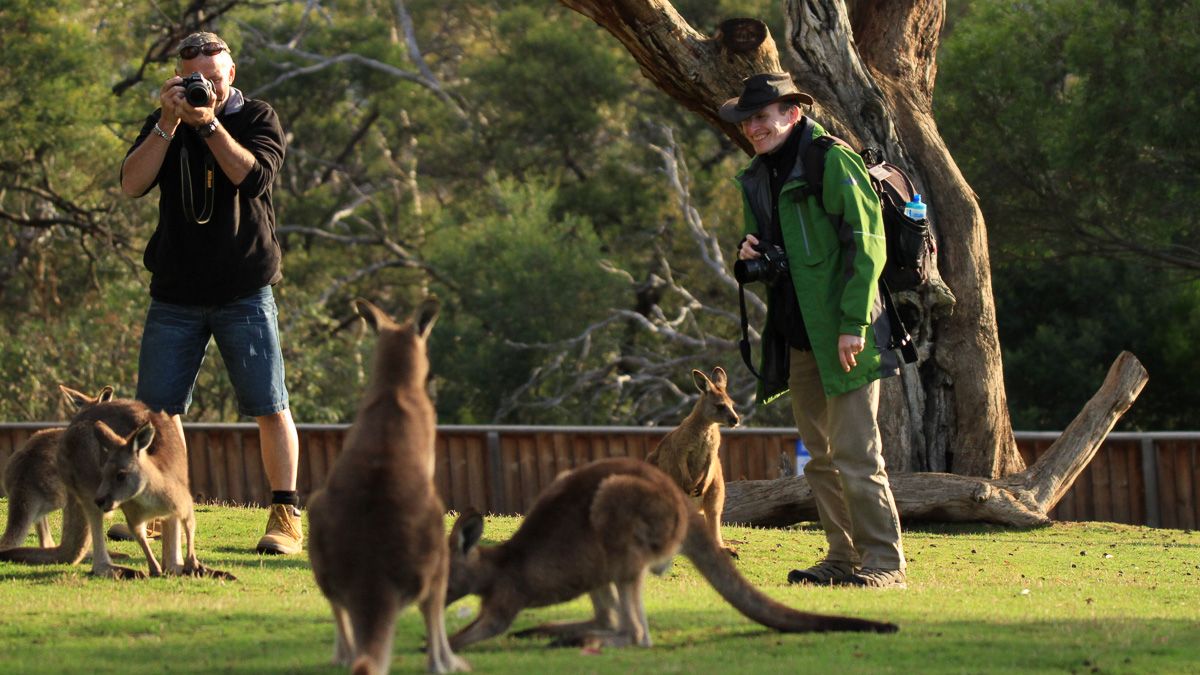 Availability