Sydney Street Photography Adventure, CBD (The Urban Observer)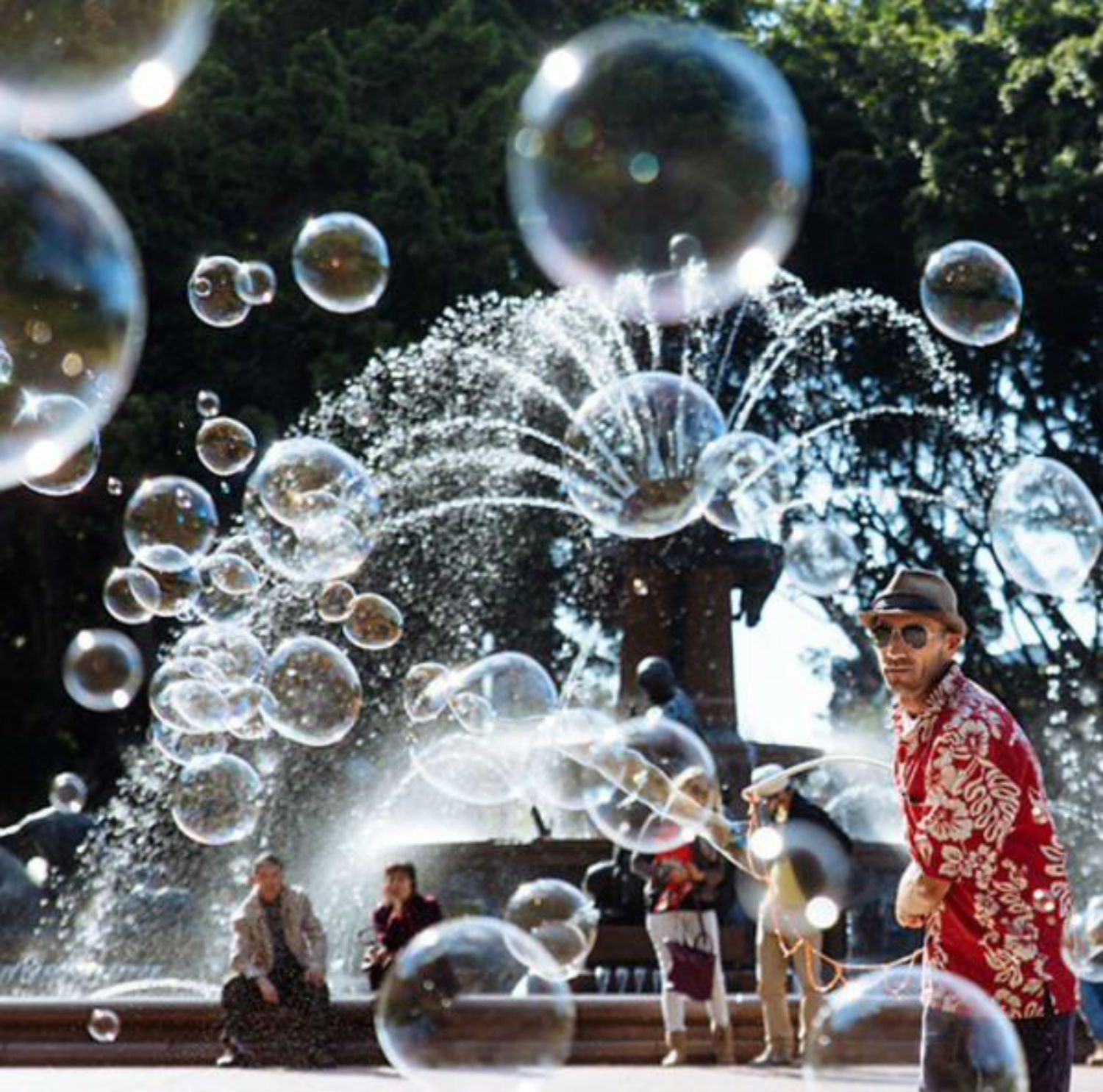 Partner
The Aperture Club
Location
Sydney, NSW
Duration
5 hours
Min/max attendees
1/10
Recommended for
beginner
Next availability (Sydney time)
Sat, 27 Jan 15:00
Pricing
AU$185.0 (Standard)
Please be aware if a festival or interesting Sydney event is happening nearby and we believe it to be a unique photographic experience we can change the location of this workshop ! We will advise you prior to the workshop date on where to meet.
Street Photography
People, cafes, vendors, street merchants, buskers, historic buildings, art installations and much more. The power of observation underpins the art of great street photography. Learning to 'see' interesting detail is a practiced skill and we introduce you to easy methods that will open your photographer's eye and expose you to a world that is alive with detail. The most rewarding part of the workshop is learning how to approach interesting people and have them willingly pose for you.
We begin the workshop with an introduction and a morning coffee. We then explore the busy and colourful Town Hall and St Andrews Square area as it comes to life. We delve into the urban landscape that unfolds as cafes open and people start to fill the city streets. There are heritage arcades, laneways, and eclectic specialty stores plus unique spaces with iconic images to capture. We'll break for lunch to debrief: a great opportunity to exchange stories and to ask questions.
Our focus then shifts refining the morning's experience, with your experienced tutor/s enhancing your techniques with one on-one coaching.
By the end of this unique workshop, you'll have photographed an exciting visual story of the city of Sydney's unique culture and its community.
What story will you tell?
Workshop format:
Tutors: A professional photographer and a photographer's assistant (depending on group size)
Class size: Minimum 4; maximum 10
Time: 9 am to 2 pm on selected Sundays. Please arrive 15 minutes before the workshop commences to ensure we start on time
Meeting point: Parisi Café: street level, southern entrance of Queen Victoria Building, opposite Sydney Town Hall. We finish at 2 pm close to our starting place.
What should I bring?
a digital SLR camera or compact camera with manual settings and a built-in flash
a cleaning cloth
at least one extra memory card
at least one set of spare batteries — make sure they're fully charged
your camera manual
camera bag
water bottle and snacks
comfortable walking shoes
sunscreen and hat
comfortable, inconspicuous clothing; check the weather forecast!
What does the workshop cover?
sharpening your powers of observation
identifying points of interest
composition
the quality and properties of light
street awareness and etiquette; working inconspicuously
candid photography techniques
predicting and capturing a great moment
how to approach people and request a portrait
FURTHER INFORMATION
Detailed Aperture Club course notes will be emailed to you on completion of each workshop.
Camera kits are available for $75 per workshop if you want to experiment using a professional DSLR camera. Kits include a camera, lens and other equipment (flash/tripod) appropriate to the particular tutorial. Kits are limited, so make sure you reserve one when you confirm your workshop by including the details on the booking form.
Workshops do not include drinks, meals/snacks, public transport or parking.
Weather: If it looks as if the weather will be unsuitable on the day, we'll contact you early in the morning. In the event of cancellation, you can select an alternative workshop date.
We look forward to meeting you soon.
Availability
Sat, 27 Jan 15:00
Sat, 17 Feb 08:00