Intro to Astro: Beginners Astrophotography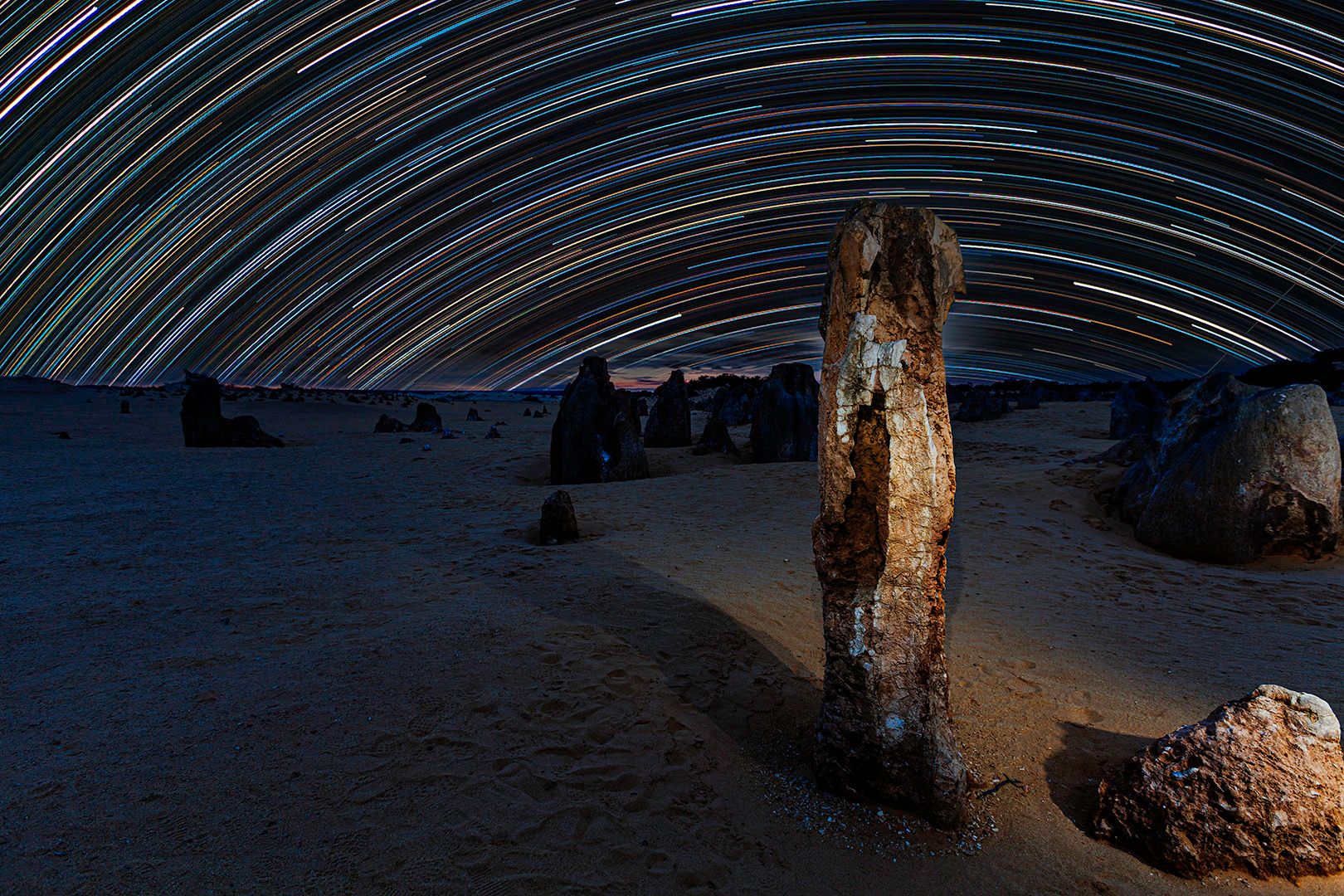 Partner
We Are Observers
Location
Palm Beach Portable Astronomical Observatory, Palm Beach, Sydney, NSW
Duration
8 hours
Min/max attendees
1/10
Recommended for
everyone
Next availability
Ask us
Pricing
AU$330.0 (Standard)
Description
This workshop is for all photographers simply curious about photographing the night sky. This workshop will ignite your passion for Astrophotography and equip you with the skills to create stunning nightscapes.
Join us for an unforgettable night-time adventure! This immersive workshop is designed specifically for beginners. Under the guidance of two seasoned photographers, you'll learn essential techniques for astrophotography, including camera settings for long exposures, star trails, and how to best capture the Milky Way.
As part of this workshop, you will receive key learnings as a PDF for your reference.
Key Workshop Highlights:
Learn the basics of night sky photography in a safe group environment
Learn to plan a session using Mobile Apps (New moon, celestial pole, cloud prediction, etc)
Learn best practice techniques for camera setups and for long exposure
Learn all about noise reduction techniques
Learn about Astro-specific software programs, designed to maximize the impact of creating stunning results
Receive one-on-one help from experienced instructors throughout the workshop
No prior experience required – this workshop is perfect for beginners eager to learn about astrophotography in a safe environment.
Fun fact
Astro Photography season in Australia is from late February to late October. It's the best time to see the Milky Way.
The southern hemisphere also gets better views of the Milky Way due to the axial tilt of the Earth.
Location and Meeting Point
North Palm Beach. A basic level of fitness is required.
*Price ncludes dinner and hot drinks.
Safety
As we are outdoors, at night, in winter, appropriate clothing and walking shoes are a must. Layering is the best way to stay warm. Hot tips: A beanie, gloves, thermals, and a scarf
There are toilets at the location.
Weather
Unless it is raining the session will go ahead. We don't want clouds, but if we do get clouds, it won't interfere with your workshop.
What to bring
A head torch (Bunnings sell simple ones 'Click LED Head Torch - $3.95')
Appropriate clothing (See 'Safety' above)
Your camera (with manual mode)
Your lens (the wider the angle the better - 14 to 50mm zoom, f2.8 or faster)
Sturdy tripod with a quick-release plate
Remote or Cable release
A folding chair (optional)
A bottle of water and a few snacks - dinner is provided (most likely pizza) as is tea and coffee
Please bring charged batteries and enough memory cards for the workshop (we recommend at least a fast 64mb card)
Summary
This workshop is a great way to learn the proper process of Astrophotography from passionate professional photographers. As an extension of this program, we will create longer trips out of Sydney to where the skies are darker!
If we can help photographers learn how to capture the night sky properly we hope it will create more curiosity for astrology and the universe which we are a small, small part of.
Photo credits: Russell Tunny, Gary Compton, Shane Rozario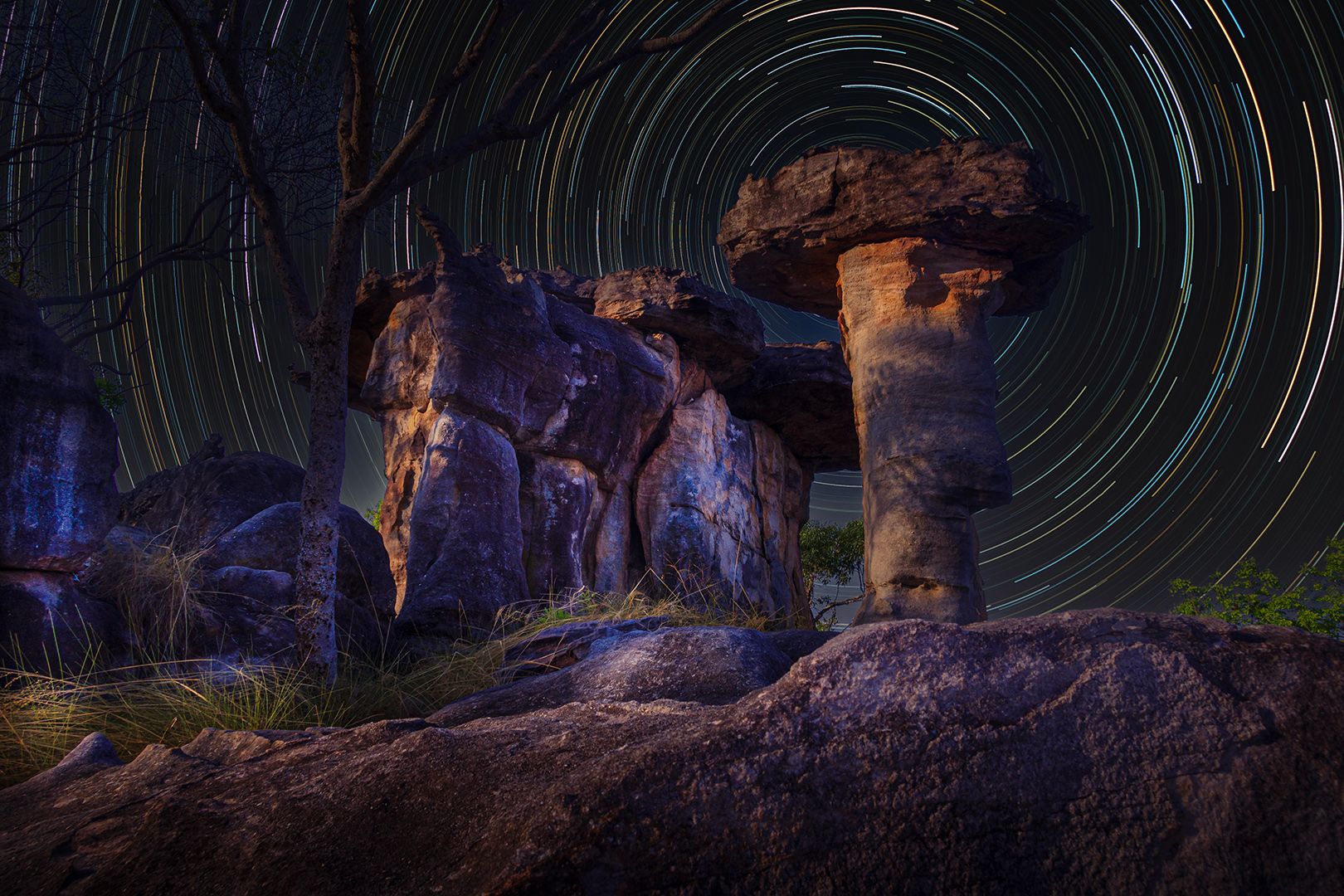 Availability
There are currently no dates scheduled for this workshop. Please get in touch if you'd like to know when this workshop will run in the future.