Flinders Ranges Photography Workshop
The Flinders Ranges is a spectacular destination for photography enthusiasts, offering stunning landscapes, unique wildlife, and a rich cultural history. Adam's photography workshops in the region provide a unique opportunity for participants to explore this iconic Australian landscape and capture i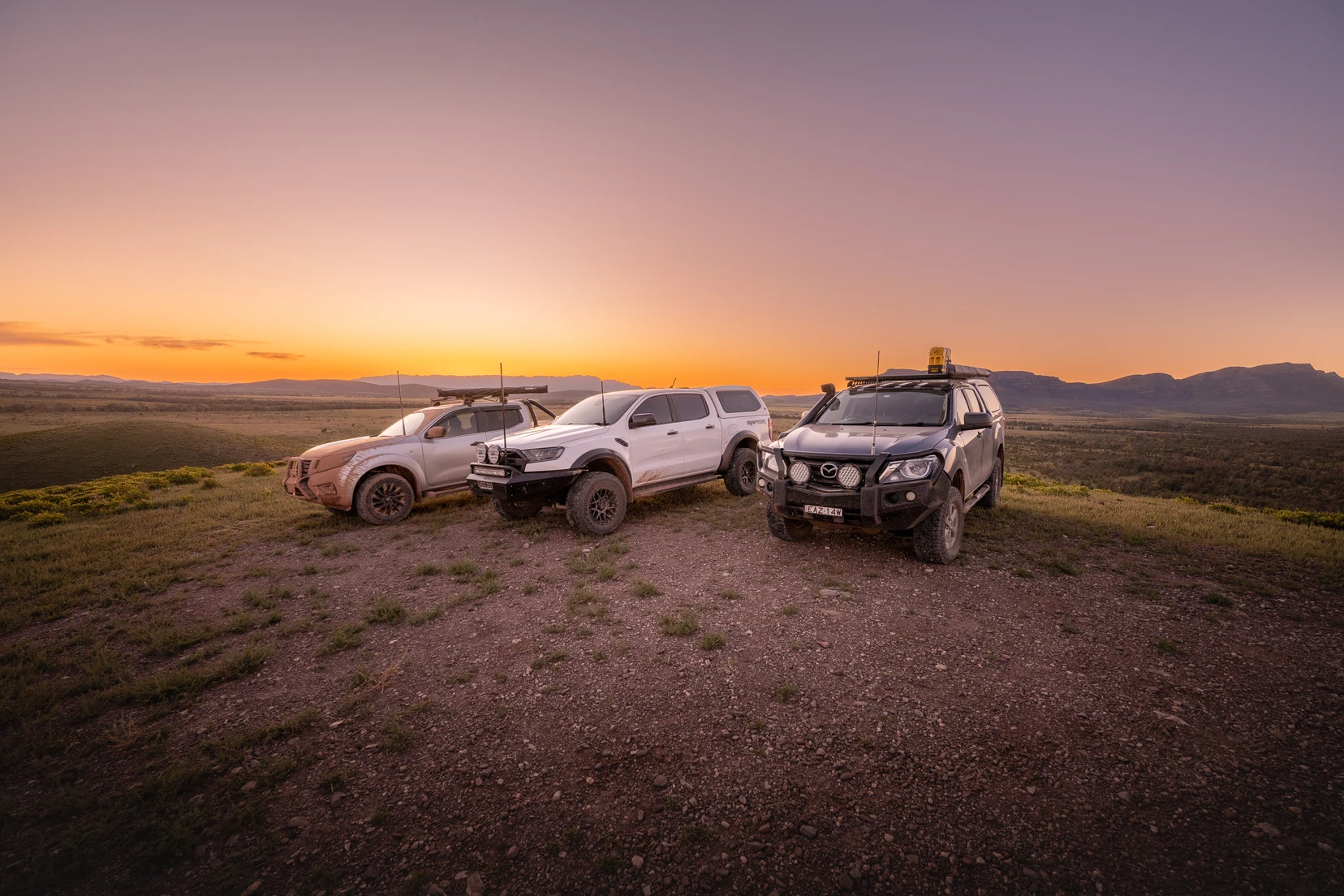 Partner
Adam Edwards Photography
Location
Flinders Ranges, SA
Duration
4 nights
Min/max attendees
1/5
Recommended for
beginner
Next availability
Ask us
Pricing
AU$1000.0 (Deposit)
/
AU$2400.0 (Vehicle incl. driver)
/
AU$350.0 (Additional passenger)
OVERVIEW
Embark on a five-day adventure with Adam Edwards' Flinders Ranges Tag-a-long Workshop, designed to showcase the stunning beauty of this iconic Australian destination. The itinerary takes clients on a journey through the heart of the Flinders Ranges, visiting picturesque locations such as Wilpena Pound, Bunyeroo Gorge, and Brachina Gorge, as well as many hidden gems that only a local expert like Adam can reveal.
Throughout the five days, participants can capture the region's unique landscapes and nature, all under Adam's expert guidance. With his extensive area knowledge, Adam can put his clients in the right place to capture the best images at the right time. He will also provide invaluable tips and tricks to improve photography skills and techniques.
This workshop suits photographers of all levels, from beginners to professionals interested in improving their photography skills and exploring the Flinders Ranges' stunning natural beauty and rich history. Participants can expect a personalized experience tailored to their interests and needs and the opportunity to connect with like-minded individuals and build lasting friendships.
This flagship itinerary promises to be an unforgettable photography adventure, showcasing the best of this unique and beautiful region.
​
WORKSHOP HIGHLIGHTS
Starting and finishing in Broken Hill - Options to meet in SA
All camp fees and other fees covered
Professional photography tuition
Expert guidance on outback travel and 4wd use
Pre-tour one-on-one meeting to discuss your needs
​### WHAT WILL YOU NEED?
A well-maintained 4wd vehicle with all-terrain tyres
Camping necessities
Food for the journey - there will be some opportunities to buy this (please share any concerns on the booking form when making your booking)
CAN I RIDE ALONG?
Yes! There are opportunities to ride along with Adam in his vehicle. Accommodation options vary for this option, from camping to basic hotel rooms; please contact us to discuss options.
Itinerary
Adam's Flinders Ranges photography workshop offers a flexible itinerary that can be tailored to the group's interests and preferences. With Adam's extensive knowledge of the region and its ever-changing conditions, he can design a customized itinerary that ensures participants have the best chance to capture stunning images and make the most of their time in this breathtaking region.
Throughout the workshop, participants will explore the stunning Flinders Ranges and surrounding areas, from the rugged peaks of Wilpena Pound to the rolling hills of the Central Flinders. The itinerary will include a variety of locations, such as historic towns, secluded gorges, and breathtaking vistas, providing endless opportunities for unique and compelling photography.
With Adam's guidance and expertise, participants will learn about composition, lighting, and exposure, as well as how to work with different camera settings to achieve their desired effect. Additionally, Adam will share his tips and tricks for post-processing, providing participants with valuable insights on how to enhance and refine their images. This workshop promises to be an unforgettable photography adventure, offering participants a chance to improve their skills, explore a unique region, and connect with like-minded individuals.
Availability
There are currently no dates scheduled for this tour. Please get in touch if you'd like to know when this tour will run in the future.