Birds of Prey Photography Cruise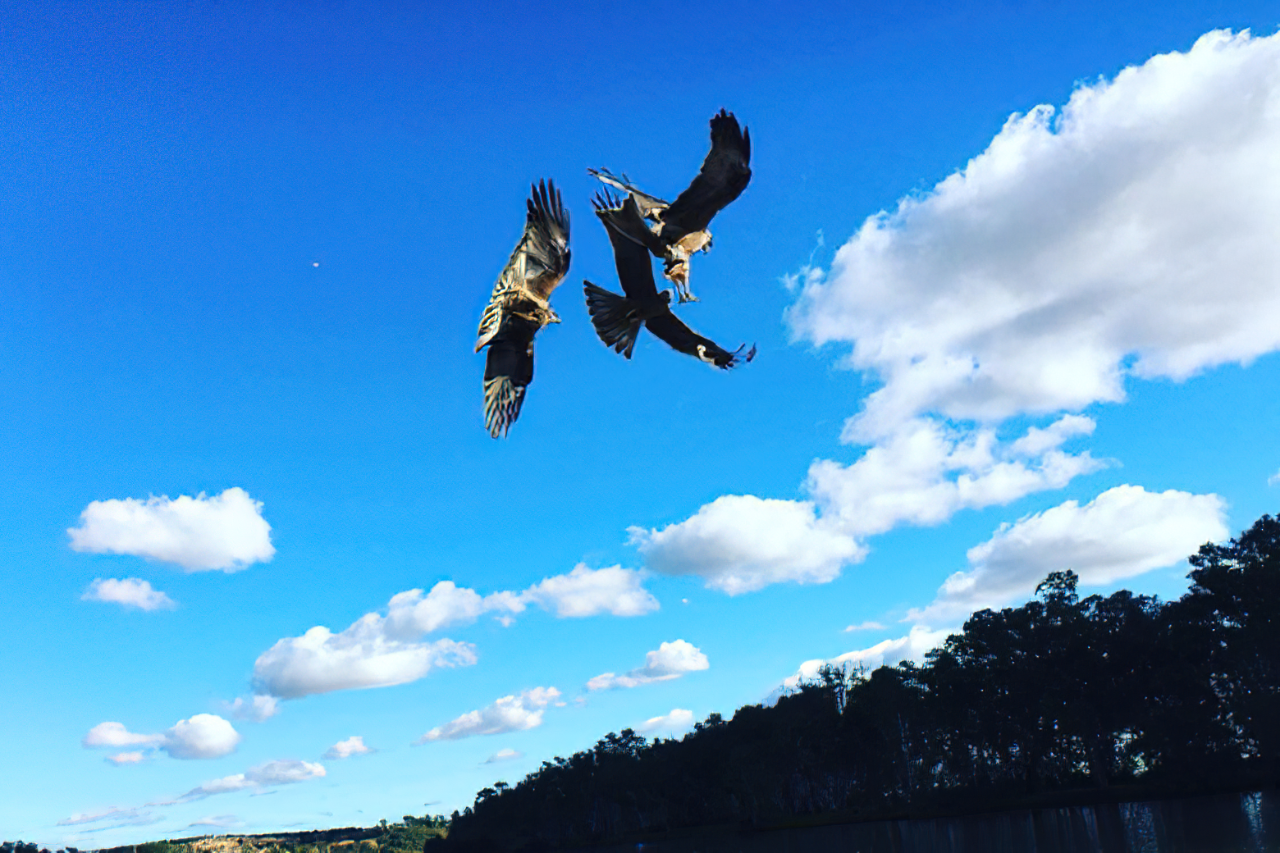 Partner
Adventure Art
Location
Mannum, SA
Duration
3 hours
Min/max attendees
1/12
Recommended for
beginner
Next availability
Ask us
Pricing
AU$159.0 (Standard)
Love bird photography? Well, this exhilarating birds of prey feeding experience is for you. Come and join the adventure to explore and capture the best of the Murray River birdlife.
Talk about adrenaline at times we have up to 12 birds of prey diving and feeding just a few meters away from the boat. This is a bird photography experience of a lifetime.
This practical photography experience will be focused on techniques to improve your in-flight bird photography through the use of creative settings and making the most of light.
Enjoy a 2-hour bird photography cruise with 4-knot cruises, as well as a delicious morning tea and coffee. Participants will have plenty of time to wander the boat and capture the amazing birdlife and river landscapes. During this time John will be available to offer photography tips and individual support to those who need it.
Overview of the day
Morning cruise
10:00am Welcome and briefing at Mannum Waters, Pelican Dr, Mannum SA 5238
10:30am Cruise
11:00am Morning tea
11:30am Raptor feeding
12:30pm Back to Mannum waters
Optional pub meal/catch up at the Pretoria Hotel, 50 Randell St, Mannum SA 5238 (Buy your own meal and we will shout you a drink.)
Sunset cruise
6:00pm Welcome and briefing at Mannum Waters, Pelican Dr, Mannum SA 5238
6:45pm Cruise
7:15pm Raptor feeding
7:45pm Supper served
8:20pm sunset (approx.)
8:30pm Back to Mannum waters
Embrace a new experience, Capture some beauty and Share it with the world.
Skill levels can range from beginners through to experienced.
Please bring a camera with 2 fully charged batteries and plenty of room on your memory cards. Lens wise, please bring a wide lens and zoom lens if you have one.
Note: Raptor feeding will be close to the boat so no special equipment is needed. (70-200mm works well for feeding)
Looking forward to seeing you at this incredible bird photography experience.
Availability
There are currently no dates scheduled for this workshop. Please get in touch if you'd like to know when this workshop will run in the future.