Beginners Photography Course - Perth | Focus 10 | 7hrs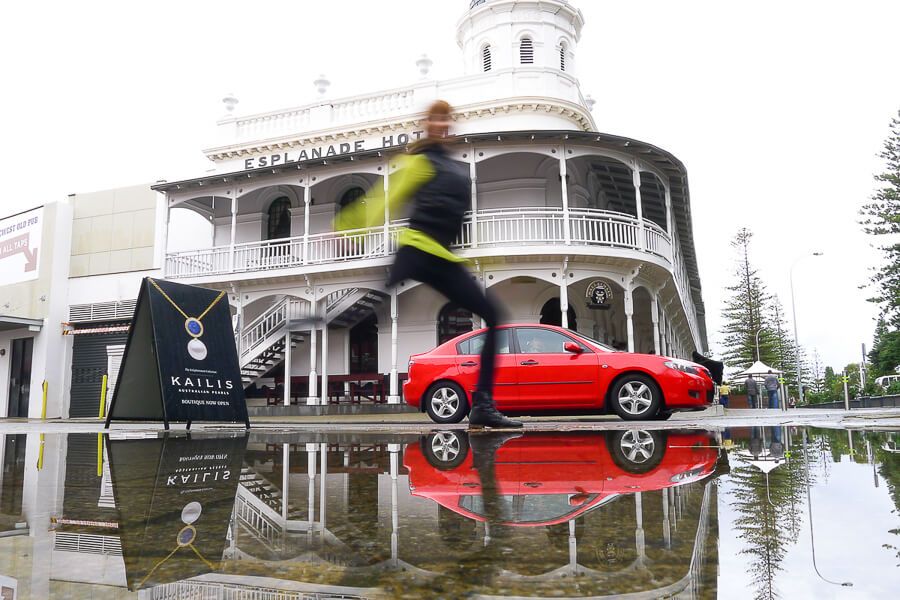 Partner
Focus 10
Location
Perth, WA
Duration
4 hours
Min/max attendees
1/6
Recommended for
beginner
Next availability (Perth time)
Fri, 02 Feb 09:00
Pricing
AU$240.0 (Standard)
• Iconic Perth and Fremantle locations • outdoors • action, low light shoot • small groups • dynamic • fun • detailed notes • 4 hours: $220• by Focus 10 - a reputable, quality focused company running courses right around the world for 30 years
DESCRIPTION
The Focus 10 Beginners Photography Course in Perth is our most popular and introduces beginners and intermediate photographers into the fabulous world of digital imaging. It's cost effective, you can adjust your images, delete the bad photographs, display them in a variety of mediums...digital photography is fun, creative and inspirational.
We focus on practical 'hands on' shooting with a strong emphasis on camera handling at both iconic and lesser known Perth and Fremantle locations...not sitting in a classroom learning theory. There's intuitive instruction on lighting and composition along with everything from exposure control to white balance, from ISO settings to focus options. The course is about practical demonstrations to train your eye to paint light onto a subject, how to select the right lens and the use of aperture and shutter speed to control the creative process.
This course is ideal for those wishing to understand and get the best out of their current DSLR, mirrorless, compact, or smartphone camera. If you do not have a digital camera yet...we hire Nikon and Canon cameras. It's best to find out what camera system suits your budget and needs then utilize our unbiased technical advice on gear and suppliers to get the best deal.
The Focus 10 Perth Beginners photography course is suited to anyone...singles, parents, students, travellers, journalists, government and business employees, FIFO workers, graphic designers...anyone who wants to do a fun, informative course in a limited time frame. As one of Australia's most reputable and innovative photography companies, we have taught people from all walks of life for over 20 years.
COURSE OUTCOMES
Learn how to use your DSLR, mirrorless, compact or smartphone
Fast track your photographic technical and artistic skills
Get great shots of iconic Perth locations
Small groups (6 persons maximum)
Interactive, dynamic, fun, creative
Detailed notes
WHAT THE COURSE COVERS
Your DSLR, mirrorless, compact & smartphone camera functions
Memory, file sizes, formats, storage
Composition, light, viewpoint, angles, lens perspective
Aperture, shutter speed, depth of field, ISO setting, white balance, exposure compensation
Portraiture, landscapes, macro, reportage, still life, action, motion, cityscapes, architecture, nature, flowers
Use of your flash & shooting techniques in low-light conditions.
INSTRUCTOR (S)
Andrew Thomasson and/or Serena Pearce
PRE-REQUISITES
None
REQUIREMENTS
No prior photography knowledge
We recommend you have a digital DSLR camera, mirrorless, compact, or smartphone with manual controls. You can rent a DSLR camera from us for $50 per course - find out what camera brand you like!
Memory Card(s) - we recommend at least a 4GB card for all courses. We sell memory cards.
Camera accessories - such as a polarizing filter (tripods useful but not essential)
Charged camera battery
COURSE PRICE & INCLUSIONS:
4 Hours: AUD $220
Instruction from professional photographers
Detailed notes
MEET
Little Creatures Brewery, 40 Mews Road, Fremantle, WA (at tables outside the front near gift shop)
TERMS & CONDITIONS
Payments
Paying for your course in full upon booking will confirm your attendance. Places are limited on all courses.
Refunds
We reserve the right to cancel and reschedule any course, due to inadequate enrolment, bad weather, instructor illness, an 'act of God' or a force majeure such as a pandemic. As an example, a photography course has to be cancelled or deferred to another date and time due to Covid 19 border closures and lockdowns which is beyond the control of Focus 10 Pty Ltd and other related parties. We also reserve the right to cancel any course if there is insufficient demand, especially if it means that our costs would be higher than our income. Please therefore do not leave it until the last few weeks if you are interested in a particular date, as you may find that it has been cancelled. As our costs for each training event remain the same no matter how many delegates attend, like any pre-booked tickets for the theatre, concert, flights etc, we are unable to give a full refund in the event of non-attendance, regardless of the circumstances. If withdrawal occurs within the 14 days before the course starts we will try to put you on an alternative date if places are available. Please note that we cannot be liable for any other costs incurred by yourself, so please check with us before booking any non-refundable accommodation or transport.
Workshop Photography
We reserve the right to take photographic, (both still and video) records of any of our workshops/courses which may be used for promotional purposes, submissions, advertising and records. We grant permission for participants to use any images captured by them during this workshop for self-promotion only. Participants may not make any financial gain from any images captured during this workshop/course.
Availability
Fri, 02 Feb 09:00
Sat, 03 Feb 09:00