Wedding Photography Course | Focus 10 | Sydney | 2 days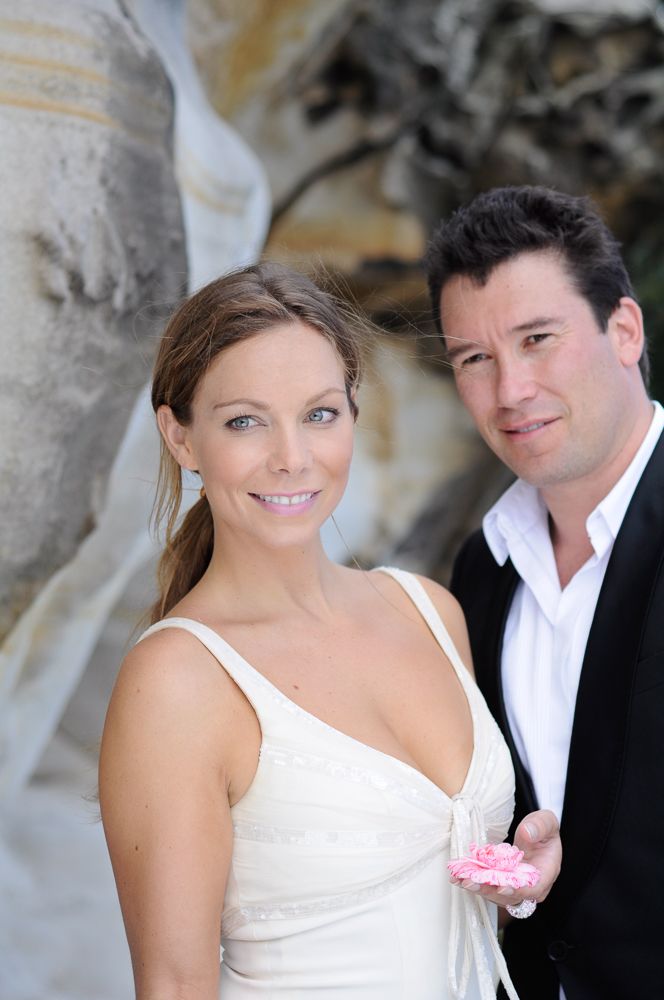 Partner
Focus 10
Location
Sydney, NSW
Duration
14 hours
Min/max attendees
1/5
Recommended for
everyone
Next availability
Ask us
Pricing
AU$1090.0 (Standard)
14 hrs over two days
practical sessions
shooting at two wedding expos
small groups
detailed notes
DESCRIPTION:
The Focus 10 Sydney wedding digital photography course has been designed to impart a high level of proficiency to the serious amateur and professional photographer wishing to shoot weddings for fun or for profit.
Shooting a wedding is a huge responsibility... You are solely in charge of capturing a momentous day in peoples life's. You need to be proficient in digital camera handling, be sound technically, be creative and handle the pressure of the day professionally.
Wedding photography demands people skills, being able to work under pressure, to handle any scenario, any weather, to be versatile, flexible, adaptable, personable, engaging and well organized. Its about summing up a scenario quickly for the best backdrop, working the light and implementing the nuances of lens perspective, depth of field and exposure options.
The Focus 10 wedding photography course in Sydney teaches you the skills set to shoot at a professional level, to capture the flavour, the mood and the magic of the day. Ideally you will have done our Beginners course or be at a similar level of competency. The group will be limited to a maximum of 5 people for a highly personalised training experience. We are running this course at the One Fine Day wedding Expo at the Carriageworks and at the Sydney Wedding Expo in Barangaroo to give you maximum exposure to wedding scenarios, models to photograph on the Runway shows & exibitors booths and an understanding of the lucrative wedding industry.
COURSE OUTCOMES:
Learn every aspect of shooting weddings including:
What camera gear and lens combinations
Honing technical and artistic skills to a professional level
Reportage, casual, formal and other wedding photography styles
Understanding of styles- from contemporary to traditional
Real life scenarios including grooms, brides, cars and wedding styles at two Sydney Wedding Expos
Packaging and pricing structures
Money making tips to improve your profits
A session on post production using Lightroom Classic
WHAT THE COURSE COVERS:
Overview of your DSLR or mirrorless digital camera functions
We also cover film cameras & using your smartphone & apps
White balance & bracketing, use of ISO
Operation of external flash unit
Flash and night portraits / use of prime lenses
Lens perspective to suit the subject
Creative use of depth of field
Reportage, casual, formal styles....blending them together
Shooting models at the expos runway shows
Exposure compensation, exposure bracketing
Channels & parameters , colour temperature
Advanced composition and painting with light
Cameo shots: the flowers, the cars, the rings, table settings, food, the cakes, the wine.
Artistic shots: the shoes, the dress, the lapel, the unusual, the location.
Business models, packaging, and pricing
MEETING LOCATION & TIME
Day 1 (7 hr day)
10am to 5pm
Carrageworks , Everleigh
Day 2 (7 hr day)
10am to 5pm
236 Glenmore rd Paddington, We then go to the Sydney Wedding Expo at Barangaroo.
INSTRUCTOR
Your instructor is the award winning wedding photographer Andrew Thomasson. Andrew, motivation and creative energy to train and empower their students to achieve a level of both artistic and technical excellence
REQUIREMENTS
Beginners course (or equivalent) or a sound grasp of photography - (a self assessment email test is available if you are unsure as to your skill level)
A quality full frame or cropped sensor DSLR or mirrorless camera such as a Canon EOS 5 series, Canon R, Sony A7, Nikon D780, Z6 -Z8 mirrorless etc
At least two quality lens such as a Nikkor 18-200mm or a Nikon/Canon 24-70mm f2.8 Nikon/ Canon 70-200mm f2.8 and at least one fast prime lens (50mm f1.4 or 1.8 and/or a 85mm f1.8)
A quality digital compact is optional but highly recommended as a back-up camera and to shoot macro and artistic shots (such as the Lumix series, Canon G series, Nikon P series, Sony RX100 series
A quality smartphones for instant, real time sending & sharing of images to the wedding expo vendors etc
Memory Card(s): We recommend at least a 32 GB card
Any camera accessories - such as a tripod, polarizing filter
Charged camera battery and a spare if you have one
COURSE PRICE & INCLUSIONS
$1090 inc. GST
Instruction from Andrew Thomasson
Detailed notes
Equipment and technique advisory service
Personal assessment and critique of your portfolio
Graduation certificate by request
TERMS & CONDITIONS
Payments:
Paying for your course in full upon booking will confirm your attendance. Places are limited on all courses.
Refunds:
We reserve the right to cancel and reschedule any course, due to inadequate enrolment, bad weather, instructor illness, an 'act of God' or a force majeure such as a pandemic. As an example, a photography course has to be cancelled or deferred to another date and time due to Covid 19 border closures and lockdowns which is beyond the control of Focus 10 Pty Ltd and other related parties. We also reserve the right to cancel any course if there is insufficient demand, especially if it means that our costs would be higher than our income. Please therefore do not leave it until the last few weeks if you are interested in a particular date, as you may find that it has been cancelled. As our costs for each training event remain the same no matter how many delegates attend, like any pre-booked tickets for the theatre, concert, flights etc, we are unable to give a full refund in the event of non-attendance, regardless of the circumstances. If withdrawal occurs within the 14 days before the course starts we will try to put you on an alternative date if places are available. Please note that we cannot be liable for any other costs incurred by yourself, so please check with us before booking any non-refundable accommodation or transport.
Workshop Photography:
We reserve the right to take photographic, (both still and video) records of any of our workshops/courses which may be used for promotional purposes, submissions, advertising and records. We grant permission for participants to use any images captured by them during this workshop for self-promotion only. Participants may not make any financial gain from any images captured during this workshop/course.
Availability
There are currently no dates scheduled for this workshop. Please get in touch if you'd like to know when this workshop will run in the future.