Let's Go Buggin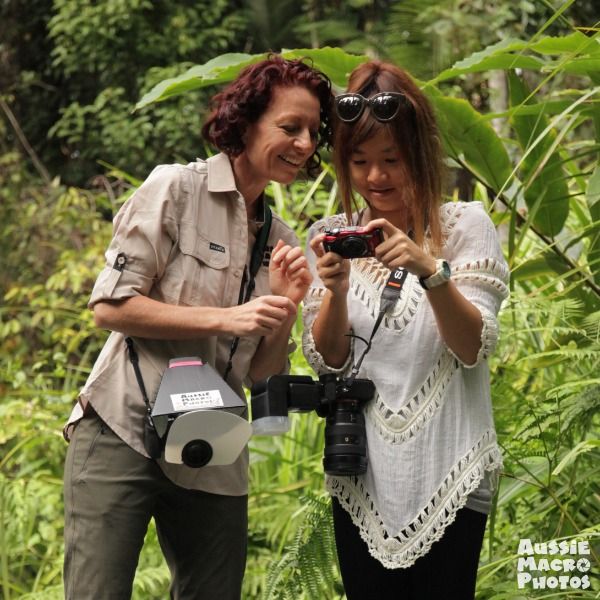 The tour will introduce to Australia's Largest Butterfly and Caterpillar, the Cairns Birdwin…the iridescent Palm Planthopper and the bright yellow caterpillar of the Four o'clock Moth. These are just 3 of the most commonly seen in the renowned tropical gardens but are mostly unseen by the general public.
"I've spent endless hours, walking the paths, peering into bushes, leaning on tree trunks, crouching on boardwalks, kneeling on logs, lying on grass beds, discovering the host plants, seasonal changes and favourite habitats of many of our local miniature beauties." Says tour creator Bridgette Gower.
"From frogs to caterpillars, beetles to butterflies, this tour is a welcome addition for visitors to Cairns as well as something new for locals to experience."
Bridgette can assist you with learning the fine art of macro photography or if you are already experienced she has extensive knowledge on where to find creatures for you to get some incredible images.