PORTRAIT PHOTOGRAPHY COURSE | CODE LIME PHOTOGRAPHY | 3 HOURS | UWA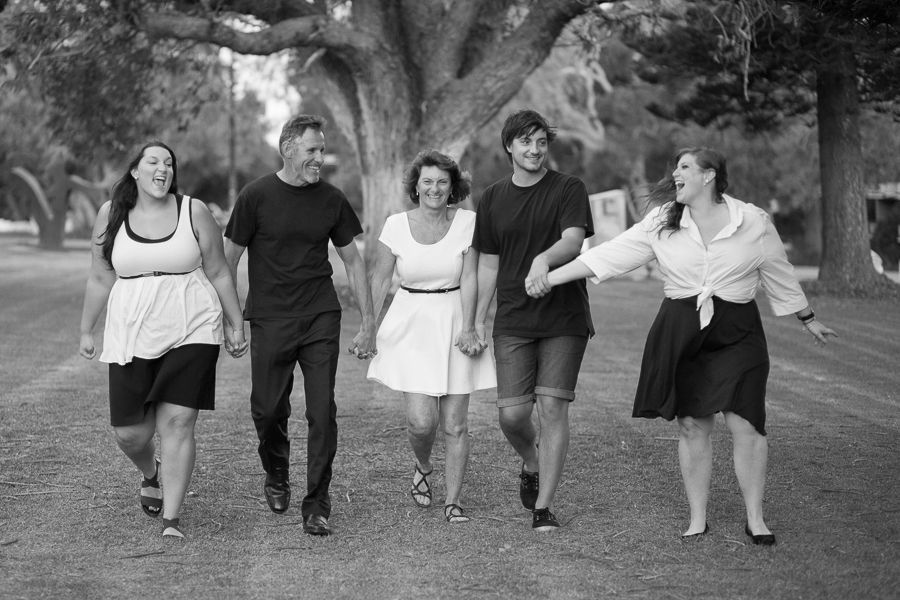 Partner
Code Lime Photography
Location
UWA, Nedlands, WA
Duration
3 hours
Min/max attendees
1/8
Recommended for
beginner
Next availability (Perth time)
Sun, 04 Feb 14:00
Pricing
AU$240.0 (Standard)
The mark of a true portrait photographer is the ability to consistently produce high quality images - getting control of light is a combination of experience, expertise, instinct and that is what this course is all about. Its showing you different types of portraiture - from candid to formal, reportage to environmental, how to shoot babies, children, families, groups, friends. Learn to develop your style - whether this is creative and experimental, stylised or formal, shoot from the hip or paparazzi style, outdoors or in the controlled environment of an indoor setting.
Photographing people in all walks of life is hugely popular yet it is usually done poorly. We train you to recognise the quality and direction of the light, to implement creative composition, to understand poses, backdrops, lens perspective, colour cast, to make your subject relax, to look for unusual locations, to come up with new ideas, angles, viewpoints - to shoot for dramatic impact or to flatter your subject with a dreamy, ethereal quality to the image.
This portraiture course is taught in conjunction with Focus 10 Photography and is also run in Sydney and Melbourne. We will impart a high level of proficiency to the serious amateur photographer or to someone considering a career in portrait photography. You will be confident to shoot at a professional level. It assumes a proficiency in digital camera handling and technical knowledge. Ideally you will have completed our Beginners course or be able to demonstrate a similar level of competency. The group will be limited to a maximum of 8 people for a highly personalised training experience.
You will learn how to shoot natural light portraiture photography. The appropriate selection of camera gear is an important component to this course which we will tailor to your individual requirements. Your instructors are professional portrait and wedding photographers and you can draw upon that accumulated knowledge throughout.
COURSE OUTCOMES
Learn how to use every feature on your digital camera to the full
Knowledge on the best camera/lens combinations for portraiture work
Get unbiased advice on what camera gear is best suited for your needs and budget
To recognise the quality and direction of light
Advanced tips on setting up portrait shots
How to shoot weddings and corporate
Fast track your technical and artistic skills
Small groups (8 persons maximum)
Souvenir portraits
A professional portfolio taken by yourself
WHAT THE COURSE COVERS
Advanced digital SLR camera functions
Choice of lenses, accessories and props
Accessories, props, reflectors
Body positioning / eyes / noses /hands
Exposure bracketing, compensation and ISO
Channels & parameters, colour temperature
Creative use of depth of field
Black and white portraiture
Reportage, documentary formal, candid, environmental, stylised, point n' shoot
Photographing babies, children, adults, groups, weddings, corporate, fashion
Skin tones, reflections, white balance
Unusual viewpoints & tilting / lens and linear perspective
High contrast / colour harmony / blurring / freezing of motion / conveying movement
Unusual locations, attractive clothing, interesting accessories
Planning: weather, location, time of day/season
Getting your models, make up / hairstylists
Operation of external flash unit, rear / 2nd curtain synch flash
Night portraits / use of fast prime lenses
Model releases, technicalities, copyright
INSTRUCTORS
Serena Pearce and/or Andrew Thomasson
REQUIREMENTS
Beginners Photography course (or equivalent) or a sound grasp of photography.
COURSE SCHEDULE
Start time : 2:00 pm
Finish time : 5:00 pm
Meet at : The entry to Winthrop Hall, UWA
INCLUSIONS
Instruction from professional photographers
Detailed notes
Camera, lens and accessory shopping service
Free portraits
Personal assessment and critique of your portfolio
Certificate of completion available on request
Availability