Broken Hill Photography Workshop
Adam Edwards's photography workshops in Broken Hill, NSW, offer a unique opportunity to explore and capture this iconic Australian outback town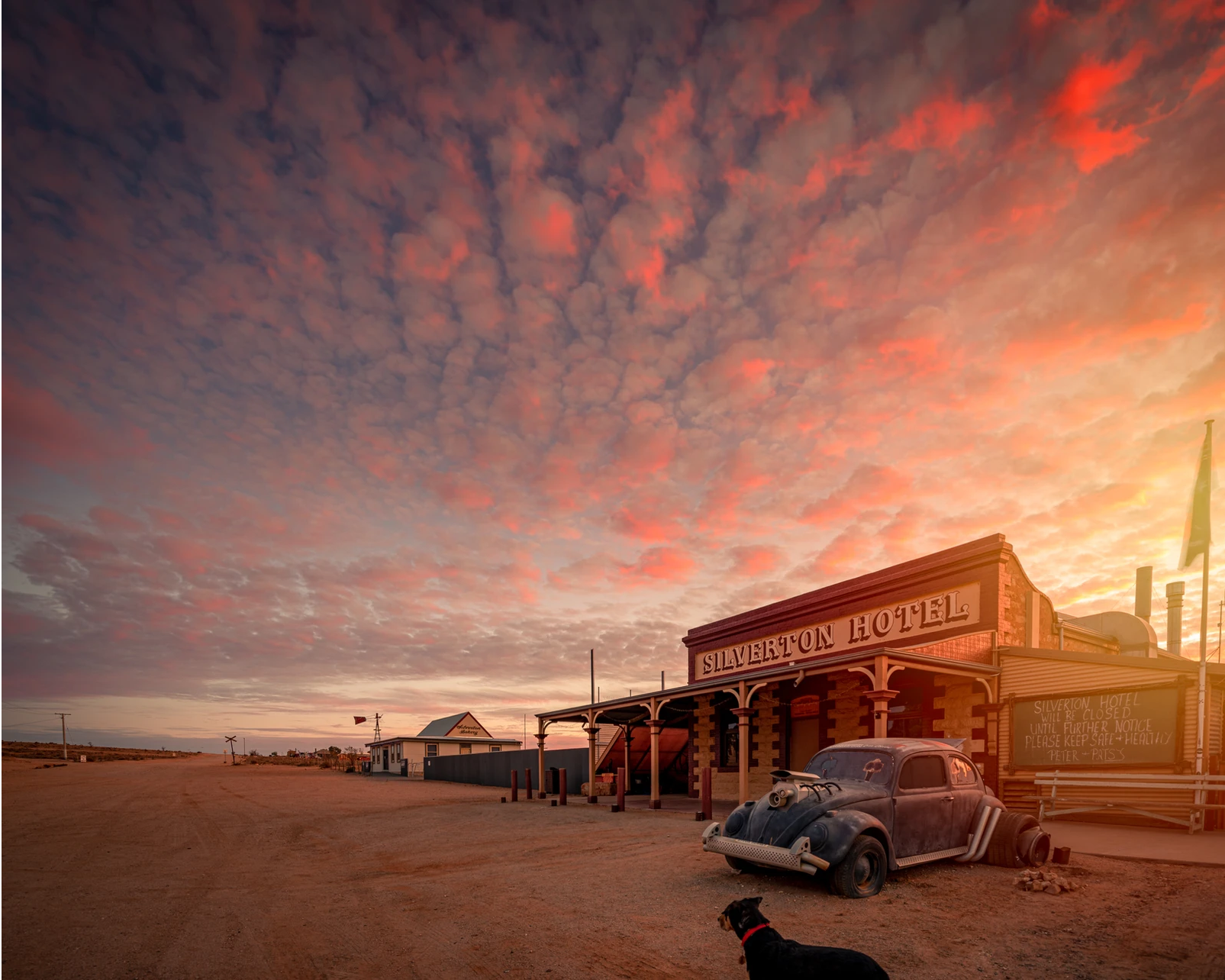 Partner
Adam Edwards Photography
Location
Broken Hill, NSW
Duration
4 nights
Min/max attendees
1/6
Recommended for
beginner
Next availability (Sydney time)
Thu, 14 Mar 09:00
Pricing
AU$4495.0 (Standard)
/
AU$1000.0 (Deposit)
Suitable for photographers of all levels, the workshops offer guidance and feedback to help improve skills while also providing a chance to connect with like-minded individuals and share in their passion for photography and travel.
Overall, Adam Edwards' workshops in Broken Hill provide an unforgettable experience, combining this outback town's natural beauty and history with the excitement and artistry of photography.
OVERVIEW
Adam's five-day workshop in the Broken Hill region is the ultimate photography itinerary, designed to showcase the best this stunning Australian destination offers.
The itinerary includes a carefully curated selection of destinations, including the iconic town of Broken Hill, the picturesque Menindee Lakes, the historic mining town of Silverton, and many hidden gems that only a local expert like Adam can share.
Throughout the five days, participants will have the opportunity to capture the unique landscapes and cultural heritage of the region, all under the expert guidance of Adam. His extensive experience and area knowledge will provide invaluable insight into the best locations for capturing stunning images and tips and tricks to improve photography skills.
This workshop suits photographers of all levels, from beginners to professionals interested in improving their photography skills and exploring the Broken Hill region's stunning natural beauty and rich history. Participants can expect a personalized experience tailored to their interests and needs and the opportunity to connect with like-minded individuals and build lasting friendships. This flagship itinerary promises to be an unforgettable photography adventure, showcasing the best of this unique and beautiful region.
WORKSHOP HIGHLIGHTS
Small group - Exclusive and personalised workshop to ensure you get the most from our time together
Multiple photography opportunities
Transport in a fully equipped, modern 4WD
Departing and Returning to Broken Hill
Four nights' accommodation in your own room
All meals and non-alcoholic drinks provided
Expert photography advice and guidance
Itinerary
Adam's workshops are designed to provide participants with the best possible photography experience, which means being flexible and adaptable to the ever-changing conditions of the region. As such, the itinerary for each workshop may vary based on the weather, lighting conditions, and other factors that can affect photography.
Adam's extensive knowledge and regional experience enable him to adjust the itinerary and guide his clients to the best locations at the right time for optimal photography opportunities. This means participants can expect a personalized experience that takes advantage of the unique conditions of each day.
Whether chasing the perfect light or finding the best vantage point for capturing stunning landscapes, Adam's expertise will ensure that participants make the most of their photography workshop experience. This flexibility and adaptability in itinerary design make Adam's workshops so valuable, as participants can learn how to make the most of whatever conditions arise and develop their photography skills to the fullest.
The 5-day photography workshop includes 5 sunrise, and 5 sunset photography shoots with plenty in between, common locations visited on the Broken Hill workshop include Menindee, Silverton, Broken Hill and many off-the-beaten-path locations.
Availability
Thu, 14 Mar 09:00
Thu, 04 Jul 09:00