Pinnacles, Sea and Dune scapes, Bush reserves and Sunset Day Tour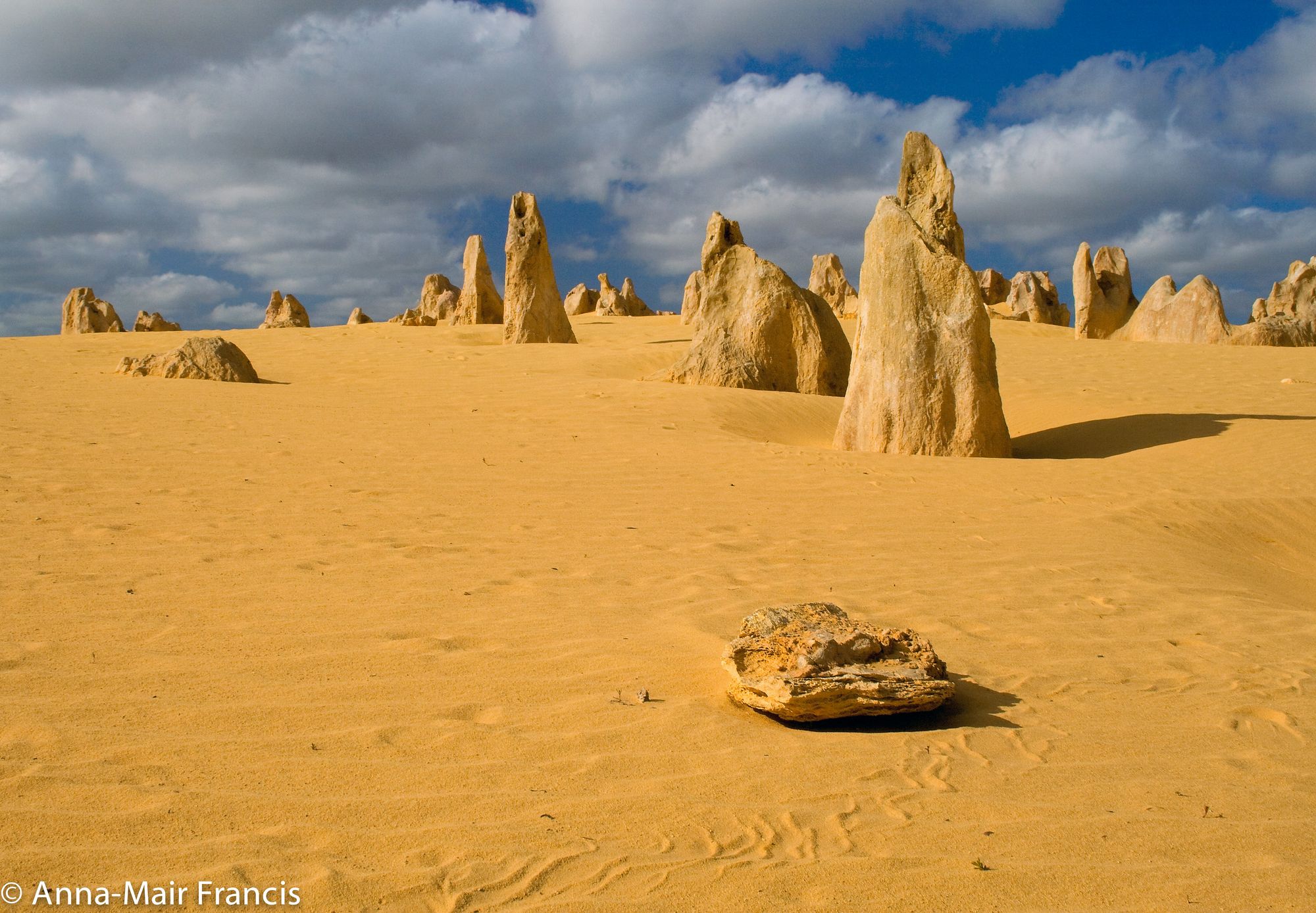 Partner
Capture the Light Photographic Tours
Location
Pinnacles, Cervantes, WA
Duration
12 hours
Min/max attendees
1/10
Recommended for
beginner
Next availability (Perth time)
Tue, 12 Dec 09:00
Pricing
AU$295.0 (Standard)
The world renowned extraordinary Pinnacles Desert with limestone pillars as far as the eye can see are a photographers dream. At sunset, which is often spectacular, we are provided with the perfect light to take photographs of this unique and other worldly landscape.
Although the Pinnacles (the Nambung Desert National Park) is our final destination we will stop along the way at various photographically interesting locations.
Our Journey will take us to the coast for the chance to photograph some of the amazing West Australian coast.
We then head north towards a bush reserve which has a wide variety of native flowers and if lucky some amazing lizards and golden orb spiders.
We then carry on our journey north, stopping at some pristine sand dunes before going to a small fishing town famous for its cray boats.
We will arrive at the pinnacles well before sunset and give ourselves time to explore the area before the light begins to change.
All levels of photography are catered for from beginner to professional, point and press cameras to the latest DSLR model. We have knowledge of all different makes and models of camera including full framed, cropped sensor and mirrorless four thirds. We can provide tripods if required at a small cost.
A DSLR camera can be hired at a cost of $100 plus a $250 dollar refundable deposit if required. Please mention on the booking form at the time of booking.
Availability
Tue, 12 Dec 09:00
Tue, 19 Dec 09:00
Tue, 26 Dec 09:00
Tue, 02 Jan 09:00
Tue, 09 Jan 09:00
Tue, 16 Jan 09:00
Tue, 23 Jan 09:00
Tue, 30 Jan 09:00
Tue, 06 Feb 10:00
Tue, 13 Feb 10:00
Tue, 20 Feb 10:00
Tue, 27 Feb 10:00
Tue, 05 Mar 10:00
Tue, 12 Mar 10:00
Tue, 19 Mar 10:00
Tue, 26 Mar 10:00