The Pinnacles, Sunset, and Night Sky Photography Private Day Tour
A photography tour that takes you to places others don't including Yanchep, Gingin, the sand dunes and the pinnacles.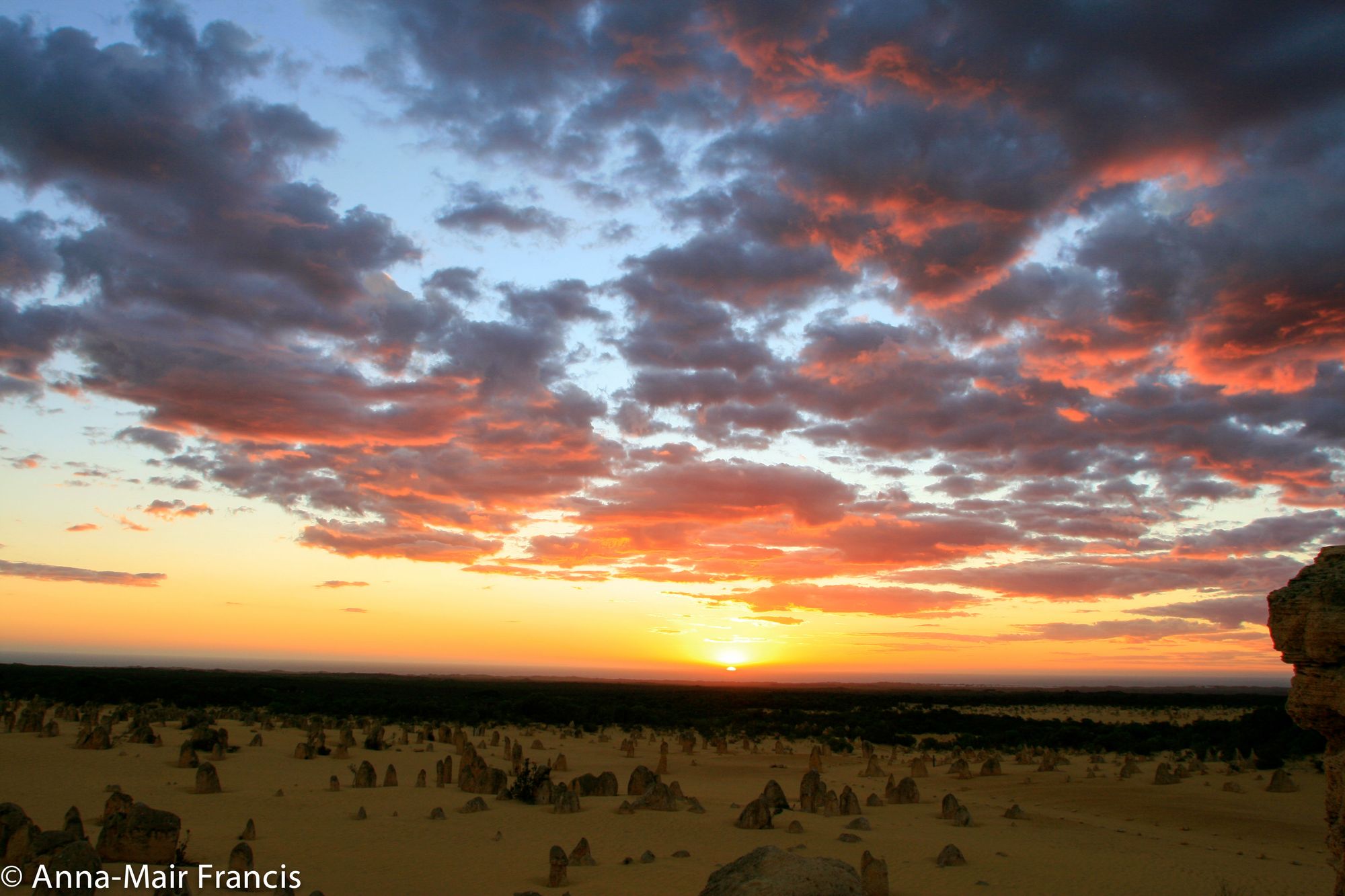 The world renowned extraordinary Pinnacles Desert with limestone pillars as far as the eye can see are a photographers dream. At sunset, which is often spectacular, we are provided with the perfect light to take photographs of this unique and other worldly landscape.
Although the Pinnacles (the Namburg Desert National Park) is our final destination we will stop along the way at various photographically interesting locations. Every tour is slightly different according to the seasons and your interests but we normally visit Yanchep Lagoon, Gingin, Nilgin Nature Reserve and the sand dunes.
The one day tour is about 12 hours long. The return time will depend on the opportunities we have after sunset. If we have clear skies and there is the interest we will try some night photography.
All levels of photography are catered for from beginner to professional, point and press cameras, to the latest DSLR model. We can provide tripods if required at a small cost. A DSLR camera can be hired if required. Please ensure to include your request on the booking form.
Availability
This tour is available on demand. Please specify your preferred date and time on the booking form.