Blue Mountains Photography Course | Focus 10 | 7hrs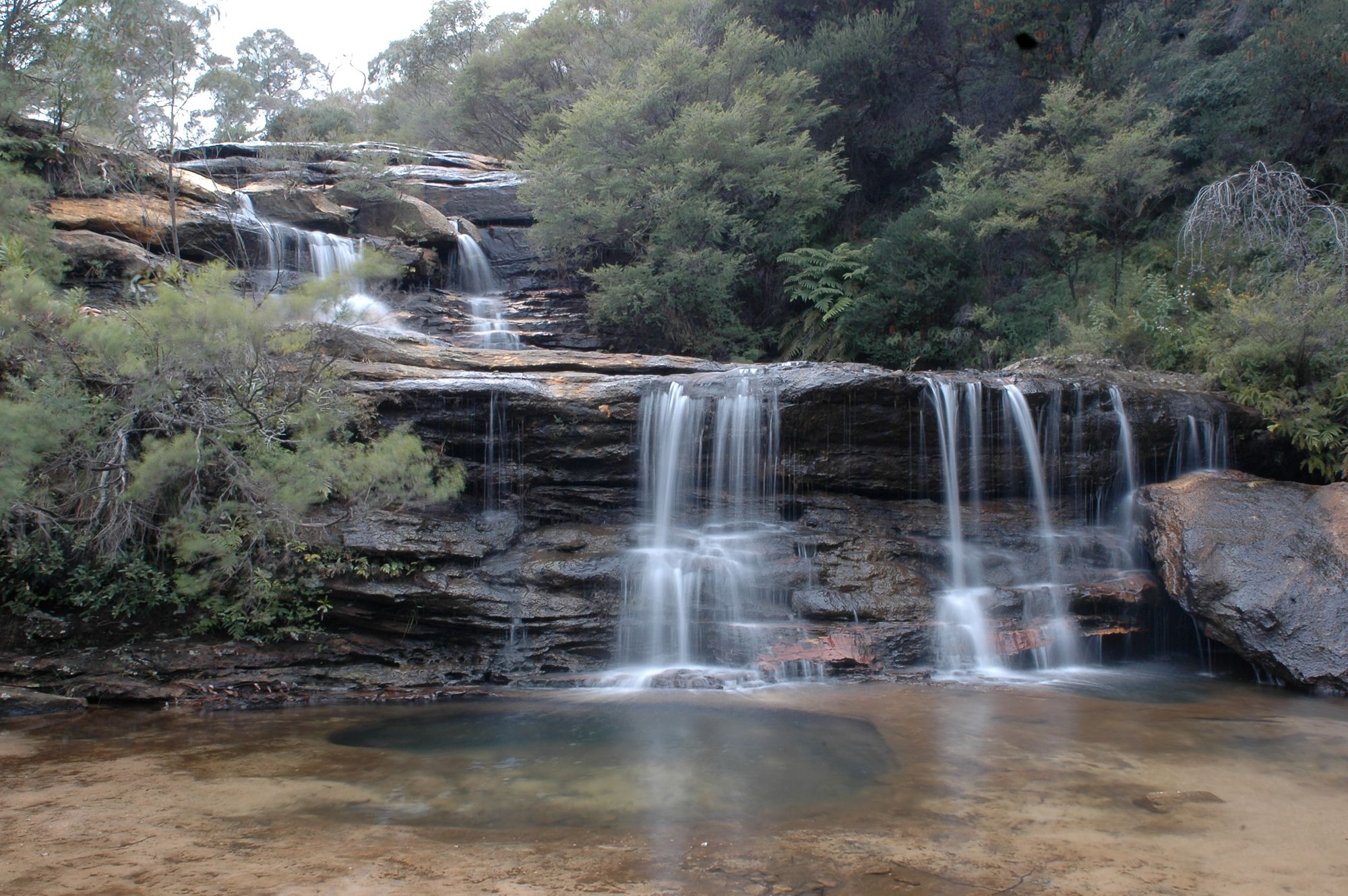 Partner
Focus 10
Location
Blue Mountains, NSW
Duration
7 hours
Min/max attendees
1/6
Recommended for
everyone
Next availability
Request your own date
Pricing
AU$340.0 (Standard)
Our Blue Mountains Photography course has justifiably earned its reputation as one of our leading photographic course destinations. This 'all rounder' course offers a diverse range of photography subjects - beautiful landscapes, plunging waterfalls, abundant bird life, opulent architecture left over from a bygone era and lots of lifestyle portraiture throughout.
The Blue Mountains photography course is ideal for those wishing to understand how to get the best out of their DSLR, mirrorless, or compact camera. It teaches the fundamentals of digital imaging, of handling light and the art of composition. 'Hands on' workshops throughout the course are intuitive, easy to understand and tutored by a professional photographer. Detailed notes and a complimentary critique of your images ensures your newly learned skills are retained.
Spring courses : focus on flowers, fields of daffodils, blossoms
Summer courses : waterfalls...everything!
Autumn courses : autumn leaves, gardens at Mt Wilson
Winter courses : Winter magic festival - Katoomba
■ An 'all rounder' Blue Mountains photography course dove tailing with festivals and the colour of the seasons
■ Learning Architectural photography- The Carrington, Leura & Hydro Majestic
■ Nature photography - Everglade gardens and Valley of the Waters
■ Light and contrast of Jameson Valley and Three Sisters
■ Small groups, free portraits, notes
PHOTOGRAPHY OUTCOMES:
Complete understanding of your DSLR, mirrorless, compact, smartphone or film camera functions
Composition, light, viewpoint, angles, lens perspective
Aperture, shutter speed, depth of field, ISO setting, white balance, exposure compensation
Landscape photography throughout
Flora photography in the Everglade Gardens
Architecture photography of the historic villages of Leura
Portraiture in Blackheath including black and white
An insight into photographing for personal, stock, editorial and commercial use
Tour host/ instructor:
Andrew Thomasson
ITINERARY:
Meeting point: Everglades Gardens - (outside main entrance of the gift & ticket shop)
Requirements:
Must be able to walk 2-3km on the day
Tour inclusions:
Detailed notes
Transportation (or bring your own vehicle)
Not included:
Tour style:
Driving from location to location and walking.
You can use your own vehicle or we have room for 4 persons in our vehicle
Special deals:
$100 Focus 10 gift voucher given to you on the day to use towards any other Focus 10 course
TERMS & CONDITIONS
Payments
Paying for your course in full upon booking will confirm your attendance. Places are limited on all courses.
Refunds
We reserve the right to cancel and reschedule any course, due to inadequate enrolment, bad weather, instructor illness, an 'act of God' or a force majeure such as a pandemic. As an example, a photography course has to be cancelled or deferred to another date and time due to Covid 19 border closures and lockdowns which is beyond the control of Focus 10 Pty Ltd and other related parties. We also reserve the right to cancel any course if there is insufficient demand, especially if it means that our costs would be higher than our income. Please therefore do not leave it until the last few weeks if you are interested in a particular date, as you may find that it has been cancelled. As our costs for each training event remain the same no matter how many delegates attend, like any pre-booked tickets for the theatre, concert, flights etc, we are unable to give a full refund in the event of non-attendance, regardless of the circumstances. If withdrawal occurs within the 14 days before the course starts we will try to put you on an alternative date if places are available. Please note that we cannot be liable for any other costs incurred by yourself, so please check with us before booking any non-refundable accommodation or transport.
Workshop Photography
We reserve the right to take photographic, (both still and video) records of any of our workshops/courses which may be used for promotional purposes, submissions, advertising and records. We grant permission for participants to use any images captured by them during this workshop for self-promotion only. Participants may not make any financial gain from any images captured during this workshop/course.
Availability
This workshop is available on demand. Please specify your preferred date and time on the booking form.