Real Estate Photography Course - Melbourne | 1 day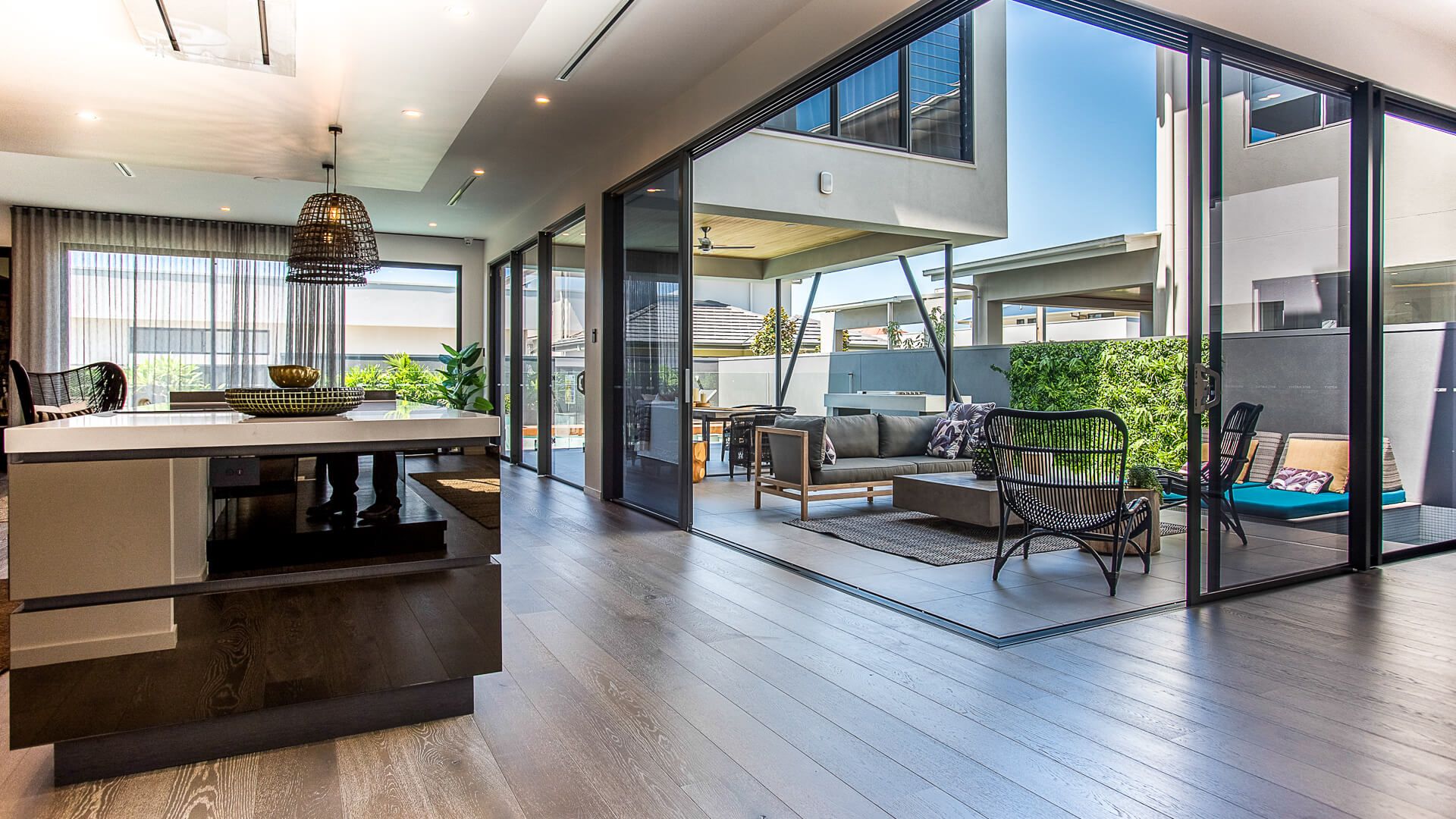 Partner
Focus 10
Location
Melbourne, VIC
Duration
8 hours
Min/max attendees
1/3
Recommended for
everyone
Next availability
Ask us
Pricing
AU$490.0 (Standard)
■ A clear path for the amateur to the semi-professional
■ Gain the specialist skills to become a professional Real Estate photographer
■ Specific camera settings for shooting real estate
■ What lenses, when to use flash, balancing the light
■ Learn to shoot creative interiors and exteriors
■ Learn composition and attention to detail
■ Covering the basics of drone photography
■ The Ideal opportunity for building your portfolio
The one and only practical Real Estate Photography Course in Melbourne targeted for those who want to learn how to shoot real estate in this lucrative area of photography.
The perfect photography course for real estate agents, architects, interior designers and travellers who love photographing real estate. This course will teach you the essential tips and tricks. Start a small or freelance photography business, work part time or turn your hobby and passion into a profession.
As well as 'hands on' shooting stills, we also cover drones. Floor plans, 3D & 360 degree virtual tours, pricing and marketing are only covered in the detailed notes you receive with every booking - not on the actual one day course due to time constraints. This is the ideal course to start building a portfolio.
BENEFITS & FEATURES
■ TO UPSKILL - Great photographs of real estate & architecture and the ability to turn a drab, unappealing property into something attractive for prospective buyers adds value to the property and enhances your business professionalism.
■ COMPREHENSIVE - this practical Real Estate photography course provides a clear path for the entry-level to advanced, allowing you to gain the specialist skills in order to become a capable, even expert, real estate photographer.
■ EXTENSIVE CONTENT - How to photograph exteriors and interiors. Shooting in different locations, camera and lenses advice, flash gun techniques and shooting under a wide range of lighting conditions. Composition tips and lighting techniques. We cover prepping the property, props, the best cameras and lens settings & drones. 360 degree camera's & floor plans are only covered in your detailed notes but not on the actual course due to time constraints over the one day.
■ BUSINESS FOCUSED - Start a small or freelance photography business, work part time or turn your hobby and passion into a professional craft. The perfect photography course for real estate agents, architects, interior designers and travellers who love photographing real estate & architecture.
■ BETTER TRAVEL IMAGES - for travellers, lovers of fine architecture and interesting accommodation - you gain the skills to bring back evocative, memorable images of places you have stayed or visited.
WHAT YOU WILL LEARN
■ DECLUTTER & ATTENTION TO DETAIL - are bench tops clear, rubbish bins out of sight, cushions fluffed up, toilet paper & brushes gone, bed lamps with working bulbs, range hood light on, blinds even, shooting at the right time of day, maybe an evening shoot is needed, etcetera.
■ COMPOSITION - the  big three -Verticals, horizontal lines and leading lines. Leading lines of kitchen benches, architraves and /or skirting boards. Is the furniture in the room balanced? Are you shooting asymmetrical or symmetrical? Is the viewpoint to high?
■ LIGHTING - balancing the light, Interiors & exteriors, bracketing, flash or no flash, continuous, the direction & intensity of the light, the time of day and weather conditions.
■ EQUIPMENT & SETTINGS - the best cameras and lenses, settings such as aperture priority, shooting RAW, low ISO settings, bracketing, exposure compensation, balancing interior and exterior light, white balance, colour profiling, tripods, reflectors, flashes, colour cast, lighting corners, HDR & filters
■ OTHER ESSENTIAL COMPONENTS  - use of drones. Throughout
the day we cover preparing the property, props. Images taken on the course can be used for your own promotional purposes.
COURSE REQUIREMENTS
■ It is essential to have some background photography knowledge in knowing your camera's buttons and functions. If you are new to photography, our Melbourne Beginners photography course is ideal.
■ Any full or cropped frame DSLR camera or mirrorless camera is ideal. Full frame cameras with their bigger sensors will give better results in certain situations.
■ A wide angle lens eg 16-35mm (on a full frame camera) or 10-22mm (on a cropped sensor camera); a telephoto lens eg. 70-300mm to pull in the views; a mid range lens eg 24-105mm for architectural or detail shots.
■ An external on-camera flash unit is needed - your camera's in-built flash will not be powerful enough for lighting internal spaces.
■ A sturdy tripod - the taller the better; 1.8m is ideal.
■ We recommend you have a quality smartphone with at least one optical wide angle lens. New smartphones now have wide angle optical lenses. Perfect for shooting real estate on the fly such as a quick shoot of a rental property. For older smartphones you can get optical wide angle lenses that attaches to the phone.
INCLUSIONS & EXCLUSIONS
■ Instruction from professional photographer, Andrew Thomasson / Focus 10 photography, detailed notes, personal assessment and critique of your images taken on this course.
■ Drive your own vehicle to Narana Cultural Centre & then to the display village 5 minutes away or get as lift with us. We can also pick up at Waurn Ponds train station.
■ Exclusions - Food and beverages.
■ All April courses include 2 extra hours FOC shooting at the Melbourne Home Show https://www.melbournehomeshow.com.au/
OUR 1 DAY COURSE SCHEDULE
Meet: McDonalds, Cnr Princes Hwy &, S Valley Rd, Waurn Ponds VIC 3216 at 9am
9.15am* -10.30am: Marketing & Lightroom Classic at nearby Narana Aboriginal Village Cultural Centre on the Surf Coast Hwy nearby
11am to 5pm: shooting display homes at nearby Mount Duneed Vic Lunch is at each persons expense. We usually go to nearby Grovedale Mall | there are a few good cafes there
NOTE
times are approximate only & may vary according to various factors
you are responsible for your own camera gear and looking after it. Focus 10 Pty Ltd is not liable for any damage or loss of your personal camera equipment.
32GB SD cards (Lexar) are available for sale for $25
OTHER OPTIONS
■ This course is also available in an extended 2 day format. The extra day focuses on developing your commercial skills and includes editing using Adobe Lightroom, marketing & pricing structures, more in-depth use of drones, getting your commercial license, and shooting wineries & architectural buildings around the Yarra Valley.
■ We have an excellent Online Real Estate Photography course to support this 2 day on location course. Over 250 jam packed pages, unlimited support & mentoring as you go forward. The option to do 15 practical assignments and a Certificate of Completion.
NOTE: This course also runs in Canberra, Sydney, Brisbane, Perth, Hobart & Adelaide.
TERMS & CONDITIONS
Payments
Paying for your course in full upon booking will confirm your attendance. Places are limited on all courses.
Refunds
We reserve the right to cancel and reschedule any course, due to inadequate enrollment, bad weather, instructor illness, an 'act of God' or a force majeure such as a pandemic. As an example, a photography course has to be cancelled or deferred to another date and time due to Covid 19 border closures and lockdowns which is beyond the control of Focus 10 Pty Ltd and other related parties. We also reserve the right to cancel any course if there is insufficient demand, especially if it means that our costs would be higher than our income. Please therefore do not leave it until the last few weeks if you are interested in a particular date, as you may find that it has been cancelled. As our costs for each training event remain the same no matter how many delegates attend, like any pre-booked tickets for the theatre, concert, flights etc, we are unable to give a full refund in the event of non-attendance, regardless of the circumstances. If withdrawal occurs within the 14 days before the course starts we will try to put you on an alternative date if places are available. Please note that we cannot be liable for any other costs incurred by yourself, so please check with us before booking any non-refundable accommodation or transport.
Workshop Photography
We reserve the right to take photographic, (both still and video) records of any of our workshops/courses which may be used for promotional purposes, submissions, advertising and records. We grant permission for participants to use any images captured by them during this workshop for self-promotion only. Participants may not make any financial gain from any images captured during this workshop/course.
Availability
There are currently no dates scheduled for this workshop. Please get in touch if you'd like to know when this workshop will run in the future.