Gold Coast Snorkeling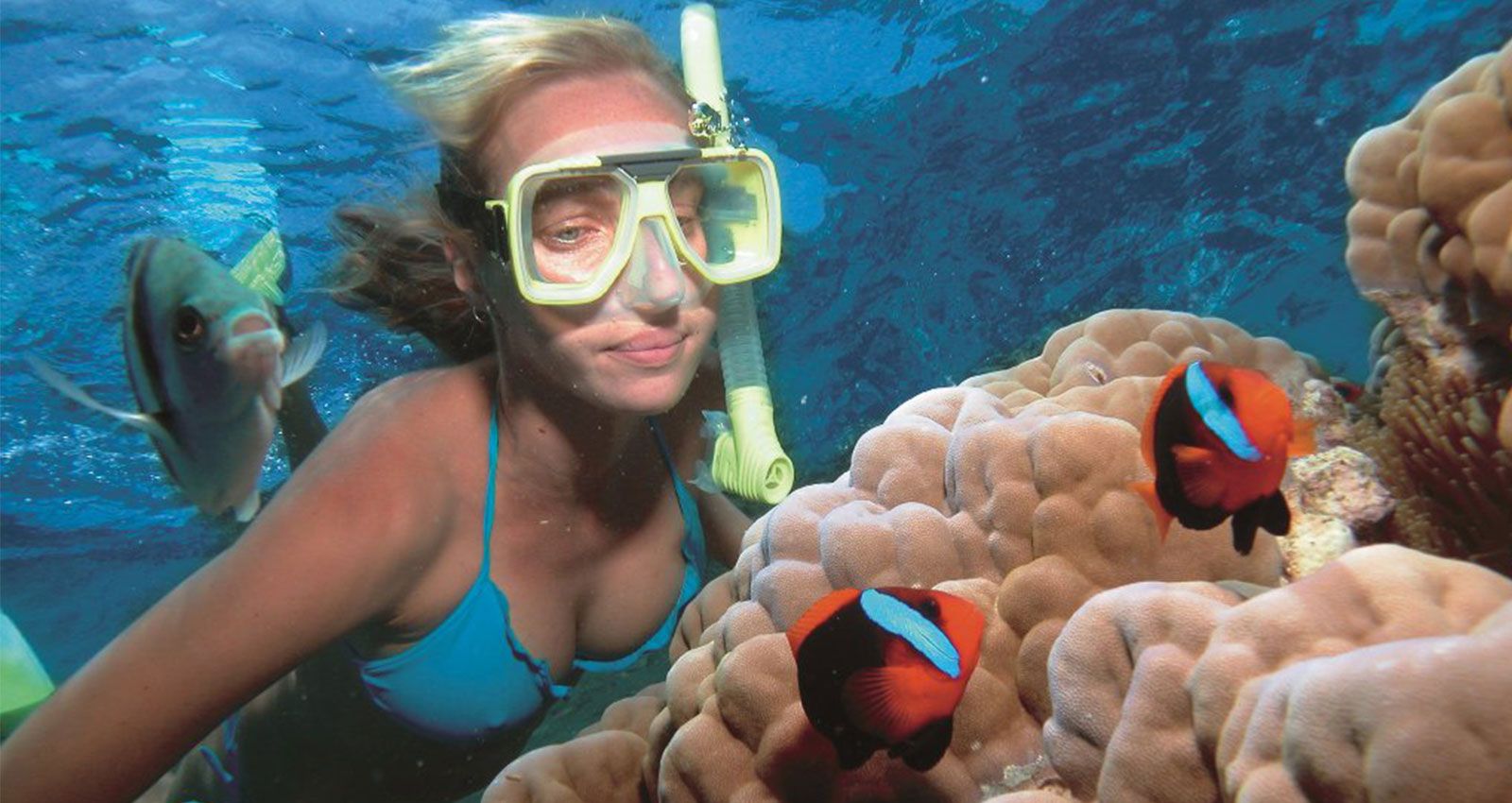 For those who wish to stay on top of the water, the Gold Coast's Wave Break Island is a fantastic site for snorkelling.
This site is ideal for both the beginner and the advanced as there are over 50 different species of fish with depths ranging from 0 – 15m. Many of the fish school in their hundreds and are very people friendly, this provides excellent opportunities for underwater photography and fish feeding. Due to the location there is minimum swell and you are secluded from other boating activities, as well as a beautiful beach to relax on in between exploring what Wave Break has to offer.
In terms of fish population for an area, Wave Break would have to be one of the most populated in Australia. All snorkelers can be assisted with a guide on the basics of snorkelling and the areas that are best for photography and fish feeding. We also have boogie boards, pool noodles, and life jackets for those that just wish to float about.
How to get to us?
We recommend that customers make their own way to our dive shop at Main Beach so that they will have time to explore the Marina, shops, and local area after their dive or snorkel.
Our dive shop is a 5 min Uber ride from Surfers Paradise, the local bus stops at the marina and we have a free car park for customers who are driving.
We can provide return transfers from select Surfers Paradise hotels (send us a message to find out more). Please be aware that seats are limited.