Hobart Night Photography Walkabout
Private 3-hour photography walkabout along Hobart's waterfront and Salamanca precinct. Learn camera settings & techniques, overcome low-light challenges.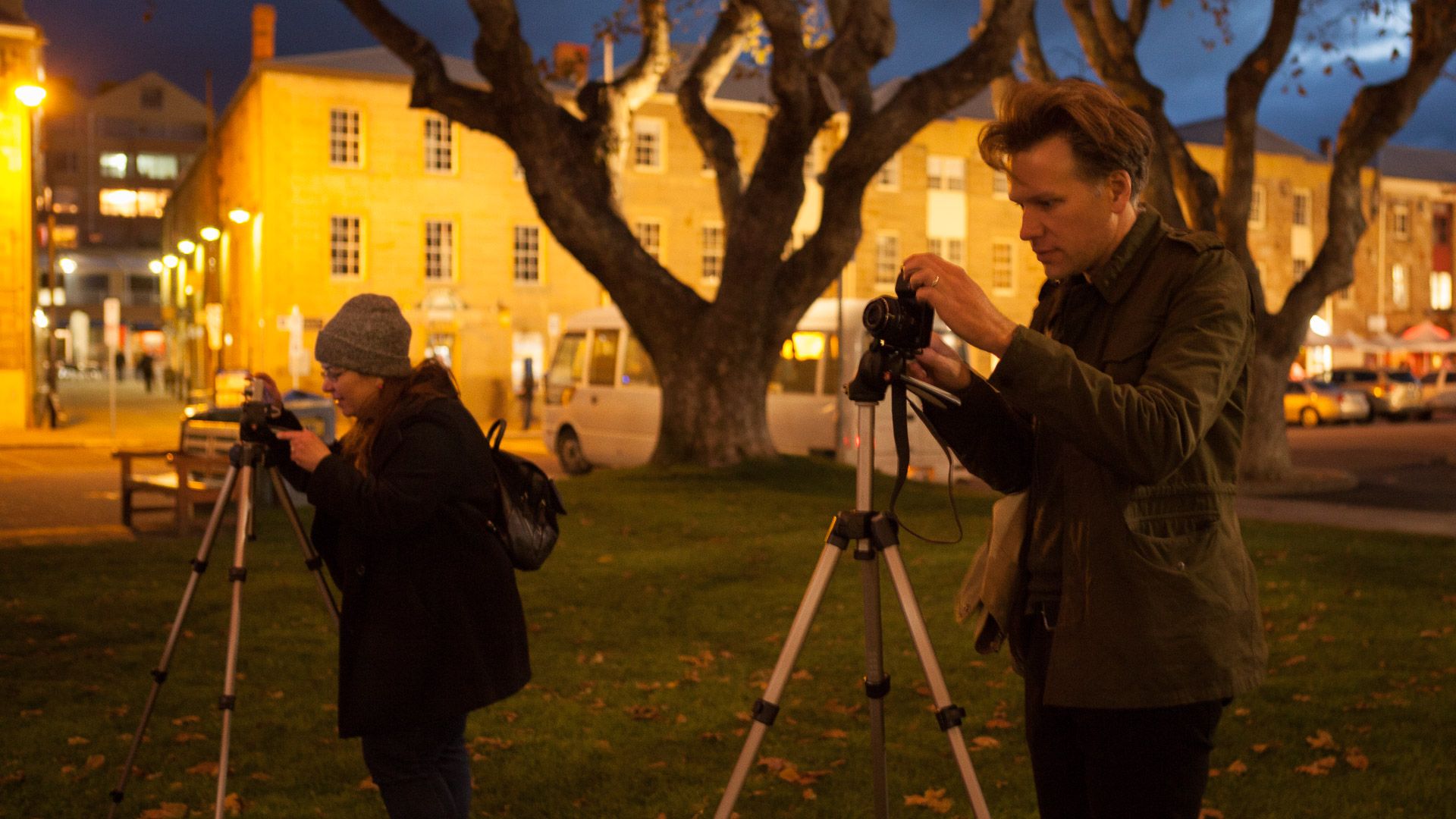 A private 3-hour photography walkabout along Hobart's waterfront and Salamanca precinct. Learn camera settings and improve your individual techniques, overcome challenges often encountered with low-light and night photography and capture stunning night-time images of Hobart's historic waterfront.
This 3-hour private photography workshop will introduce you to the fundamental techniques and provide you with practical tips and guidance for taking great photos in low-light conditions.
The topics you focus on will be personalised to what you wish to achieve and the season, although here's an overview of what you'll discover, experience and photograph...
Capture great images with natural and artificial light
Become more familiar with your camera; learn to maximise its potential in low-light conditions
Learn about ISO, aperture, shutter speed and exposure
Experiment with different settings and techniques for better images without using a flash
Shoot long exposures to capture the light and enhance the photos you take at night.
Experience the benefits of using a tripod (loan tripods available if you don't have your own)
Capture the ambience of the historic buildings along Hobart's waterfront, reflections in the water, light trails of moving objects and create the starburst effect of city lights
Seasonal variations - the main differences...
Winter nights (April to September) 'After Dark'
Daylight hours in Hobart are reduced with sunset occurring earlier in the evening; in early April & and late September there may be some natural ambient light to start with until darkness sets in while in mid-winter sunset is around 5.00pm.
Summer twilights (October to March) 'Dusk to Dark'
Daylight hours allow the workshop to comprise a combination of twilight ('golden hour' and the 'blue hour') with mid-summer sunset as late as 8.50pm.
'Golden hour occurs in the lead up to sunset, as the sun approaches the horizon; it's a time that the intensity of sunlight is reduced and when remaining natural light is a golden hue.
'Blue hour' occurs immediately after sunset when the sun is just below the horizon; a residual and indirect light produces a blue hue and visibility of the stars commences.
Meeting point
The Henry Jones Art Hotel (hotel foyer), 25 Hunter Street, Hobart
Complimentary transport to return to your accommodation after the walkabout is available by request, or you may prefer to continue your evening for more photography at your own leisure and make your own way back to your accommodation.
If an Aurora Australis is predicted, we will discuss with you the options available so that you have the opportunity to witness the magnificence of Mother Nature's night sky light show - an amazing natural phenomena that is best seen away from the distraction of city lights.
Availability
This tuition is available on demand. Please specify your preferred date and time on the booking form.