90 Minute Dolphin and Seal Watching Eco Boat Tour Mornington Peninsula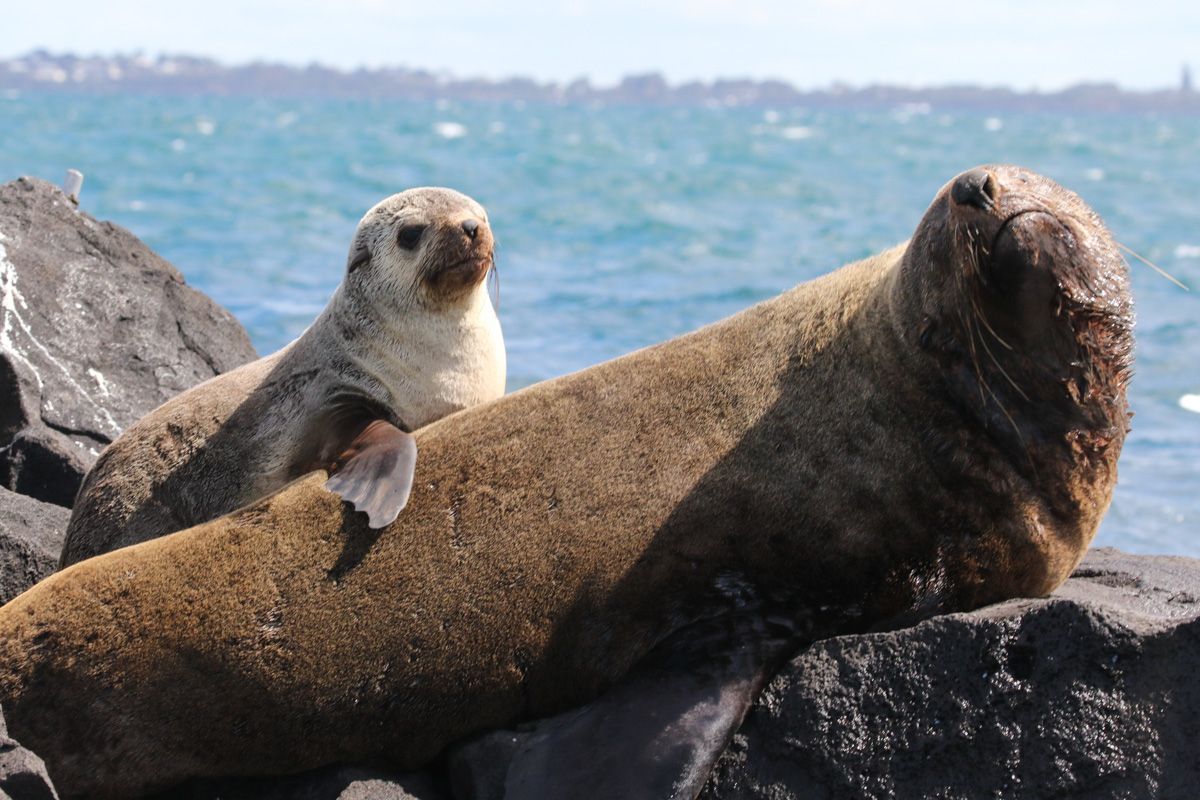 Partner
WaterMaarq
Location
Sorrento Pier, Esplanade, Sorrento, VIC
Duration
90 minutes
Min/max attendees
1/12
Recommended for
beginner
Next availability (Sydney time)
Fri, 08 Dec 10:00
Pricing
AU$90.0 (Adult)
/
AU$75.0 (Child)
/
AU$300.0 (Family (2A+2C))
/
AU$1025.0 (Group up to 12)
Escape the crowds on a fast RIB boat ride and explore the waterways and coast that welcomed the first settlers in 1803 to establish the city of Melbourne. Encounter seabirds, seals, whales and dolphins and see the only black lighthouse in the Southern Hemisphere.
Avoid the crowds on our 6-12 passenger RIB boats, with plenty of one-on-one to ask questions and a more personalised tour experience
Enjoy an adventurous, informative and educational cruise whilst visiting this spectacular region to see abundant and diverse marine and birdlife
Immerse in fascinating history and explore the entry to the bay, imagining the arrival of the first settlers
WaterMaarq's The Rip Marine National Park Sightseeing Cruise from Sorrento is an award-winning 1.5 hour cruise exploring the gorgeous Mornington Peninsula bays and coastline. Explore local waters for seals, whales & dolphins sightings on a boutique tour for 12 guests.
Ideal for Bird, Seal, Whale & Dolphin Watching and Wildlife Photography
Adventurous Nature Escape and Rich History Cruise
Fun, Swift and Stable RIB Boat Ride
Visit Internationally Significant Bird Habitat
Ethical Sustainability Focused Guided Cruise
Cruise the glorious coast of the Mornington Peninsula and southern Port Phillip Bay. At any time of year you're likely to see gannets diving, fur seals playing, nesting cormorants, or a pod of dolphins riding the waves and frolicking about.
See entertaining unique local wildlife on our boutique 1.5-hour seal, whale and dolphin watching cruise for up to 12 guests.
On board our swift eco boat Apollo, we'll cruise by the glorious coast of the Mornington Peninsula. Guests explore over 20-million years old sandy cliffs, immaculate holiday homes and pristine beaches. The coastline is part of the Point Nepean National Park and Port Phillip Bay. It is home to a variety of wildlife including seals, dolphins, occasional migrating whales and abundant seabirds well known to exceed 70 different species.
Touring southern Port Phillip Bay, you'll see several unique features that are unequalled. Cruising by the Ticonderoga Bay Dolphin Sanctuary tales of history will unfold. The cliffs leading to Point Nepean and the original defence forts precinct built to guard the entrance to Port Phillip Bay, known as The Rip. The Rip is where the waters of the bay meet the seas of Bass Strait. Here you'll cross the very first point our earliest settlers would have seen after their months long ship's journey.
During the summer months, the migratory shearwater birds congregate en masse at the waters at the heads, thousands upon thousands of birds rafting together on the surface.
Australian Fur Seals, once hunted excessively for their pelts, are now fully protected and enjoy resting on Chinaman's Hat, a man-made haul out platform in the bay. Here, the seals get out of the water and rest after days of fishing. Seeing them up close you will be mesmerised by their presence, agility and adore their features.
From around June through to August (winter), along the southern coast of Victoria, our waters are home to the migration passages of whales. Sightings of Humpback, Southern Right and Killer whales (Orca) are increasing year on year. Visits into Port Phillip Bay are becoming more frequent and it's possible to gain some amazing sightings.
Any other day seals, seabirds including gannets, pelicans, shy albatross or white-faced storm petrels may greet you out on or above the water.
Passing by protected marine parks and one of only 64 Ramsar wetlands in Australia, you'll enjoy 360 degree views from our open vessel. Through sharing and developing understanding, we hope to aid protection and conservation of our significant nature and wildlife.
Every trip will teach you something new. The 1.5-hour Wildlife Sightseeing Boat Tour gives you a personalised view into the beauty and richness of Port Phillip Bay. Everyone enjoys the stable ride and freedom felt on board our small and robust tour vessel. Open air seating provides all-round view and a feeling of connectedness with the marine environment.
Your friendly crew will guide you as you explore the incredible diversity and magic of our beautiful coastal region.
Tour Highlights:
Swift eco style rigid inflatable boat
Opportunity to see wild dolphins, seals and sea birds including gannets and cormorants
Small group tour for a more personalised experience
Up close remarkable wildlife viewing
Completely natural wildlife experience, no feeding or trained animals
Face-to-face expert commentary and interaction with qualified guides
Terms & Conditions:
Tours depart from Sorrento Pier
All Guests must be minimum 5 years of age
All Guests must be minimum 100cm tall
Please be at the pier at least 15 minutes before tour departure time to ensure you have enough time to check in and make yourself comfortable
Tours depart at the scheduled time and will not wait for late guests
Please dress comfortably and warmly
Guests with back, neck, shoulder or heart conditions, those who are pregnant or who have injuries/conditions that may cause a risk to their health are advised to not do these tours, or do so at their own risk
Eligibility of guests to participate in the tour is at the discretion of the Captain who has the right to refuse passage
Sea conditions can be unpredictable at times, this may cause physical injury, psychological stress or motion sickness
Tours are rarely cancelled, the experience provider will reschedule your tour only in the case of severe weather which would make the tour unsafe
Subject to minimum numbers and may be rescheduled if minimum numbers are not met
Guests will have the opportunity to spot dolphins, however sightings can not be guaranteed as they are wild animals
The supplier reserves the right to substitute the vessel and / or change the day's itinerary without notice
Guests must provide at least 24 hours notice for cancellations or all fees will be forfeited
Images courtesy of our guest, John Howell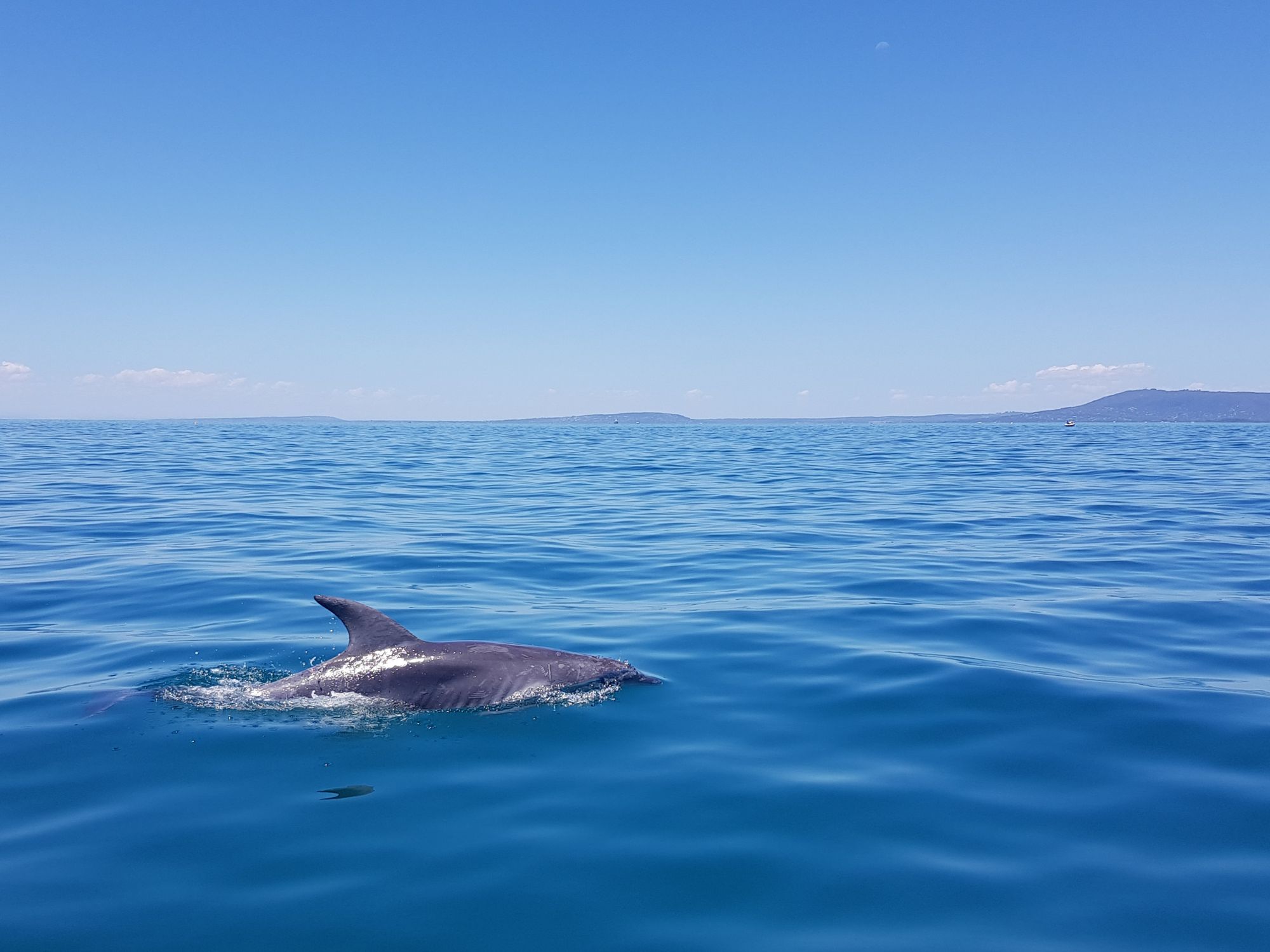 Availability
Fri, 08 Dec 10:00
Fri, 08 Dec 12:00
Sat, 09 Dec 12:00
Sat, 09 Dec 14:00
Sun, 10 Dec 09:00
Sun, 10 Dec 12:00
Sat, 16 Dec 09:00
Sat, 16 Dec 11:00
Sat, 16 Dec 14:30
Sun, 17 Dec 08:00
Sun, 17 Dec 10:00
Sun, 17 Dec 14:30
Mon, 18 Dec 09:00
Mon, 18 Dec 11:00
Mon, 18 Dec 14:30
Tue, 19 Dec 09:00
Tue, 19 Dec 11:00
Tue, 19 Dec 14:30
Wed, 20 Dec 09:00
Wed, 20 Dec 11:00
Wed, 20 Dec 14:30
Thu, 21 Dec 12:00
Thu, 21 Dec 14:00
Thu, 21 Dec 14:30
Fri, 22 Dec 09:00
Fri, 22 Dec 11:00
Fri, 22 Dec 14:30
Sat, 23 Dec 09:00
Sat, 23 Dec 11:00
Sat, 23 Dec 14:30
Sat, 23 Dec 16:00
Sun, 24 Dec 09:00
Sun, 24 Dec 11:00
Sun, 24 Dec 14:30
Tue, 26 Dec 09:00
Tue, 26 Dec 11:00
Tue, 26 Dec 14:30
Wed, 27 Dec 12:00
Wed, 27 Dec 14:30
Thu, 28 Dec 09:00
Thu, 28 Dec 11:00
Thu, 28 Dec 14:30
Fri, 29 Dec 08:00
Fri, 29 Dec 10:00
Fri, 29 Dec 14:30
Sat, 30 Dec 09:00
Sat, 30 Dec 11:00
Sat, 30 Dec 14:30
Sat, 30 Dec 16:00
Sun, 31 Dec 09:00
Sun, 31 Dec 11:00
Sun, 31 Dec 14:30
Tue, 02 Jan 09:00
Tue, 02 Jan 11:00
Tue, 02 Jan 14:30
Wed, 03 Jan 12:00
Wed, 03 Jan 14:30
Thu, 04 Jan 09:00
Thu, 04 Jan 11:00
Thu, 04 Jan 14:30
Fri, 05 Jan 12:00
Fri, 05 Jan 14:30
Sat, 06 Jan 09:00
Sat, 06 Jan 11:00
Sat, 06 Jan 14:30
Sat, 06 Jan 16:00
Sun, 07 Jan 11:00
Sun, 07 Jan 14:30
Mon, 08 Jan 09:00
Mon, 08 Jan 11:00
Mon, 08 Jan 14:30
Tue, 09 Jan 11:00
Tue, 09 Jan 14:30
Wed, 10 Jan 11:00
Wed, 10 Jan 14:30
Thu, 11 Jan 11:00
Thu, 11 Jan 14:30
Fri, 12 Jan 11:00
Fri, 12 Jan 14:30
Sat, 13 Jan 09:00
Sat, 13 Jan 11:00
Sat, 13 Jan 14:30
Sun, 14 Jan 09:00
Sun, 14 Jan 11:00
Sun, 14 Jan 14:30
Mon, 15 Jan 09:00
Mon, 15 Jan 11:00
Mon, 15 Jan 14:30
Tue, 16 Jan 09:00
Tue, 16 Jan 11:00
Tue, 16 Jan 14:30
Wed, 17 Jan 09:00
Wed, 17 Jan 11:00
Wed, 17 Jan 14:30
Thu, 18 Jan 09:00
Thu, 18 Jan 11:00
Thu, 18 Jan 14:30
Fri, 19 Jan 09:00
Fri, 19 Jan 11:00
Fri, 19 Jan 14:30
Sat, 20 Jan 09:00
Sat, 20 Jan 11:00
Sat, 20 Jan 14:30
Sat, 20 Jan 16:00
Sun, 21 Jan 09:00
Sun, 21 Jan 11:00
Sun, 21 Jan 14:30
Mon, 22 Jan 09:00
Mon, 22 Jan 11:00
Mon, 22 Jan 14:30
Tue, 23 Jan 09:00
Tue, 23 Jan 11:00
Tue, 23 Jan 14:30
Wed, 24 Jan 09:00
Wed, 24 Jan 11:00
Wed, 24 Jan 14:30
Thu, 25 Jan 09:00
Thu, 25 Jan 11:00
Thu, 25 Jan 14:30
Sat, 27 Jan 09:00
Sat, 27 Jan 11:00
Sat, 27 Jan 14:30
Sat, 27 Jan 16:00
Sun, 28 Jan 09:00
Sun, 28 Jan 11:00
Sun, 28 Jan 14:30
Mon, 29 Jan 09:00
Mon, 29 Jan 14:30
Tue, 30 Jan 14:30
Wed, 31 Jan 14:30
Thu, 01 Feb 14:30
Fri, 02 Feb 14:30
Sat, 03 Feb 14:30
Sun, 04 Feb 14:30
Fri, 09 Feb 12:00
Sat, 10 Feb 12:00
Sun, 11 Feb 12:00
Sat, 17 Feb 12:00
Sun, 18 Feb 12:00
Sat, 24 Feb 12:00
Sun, 25 Feb 12:00
Sat, 02 Mar 12:00
Sun, 03 Mar 12:00
Sat, 09 Mar 12:00
Sun, 10 Mar 12:00
Sat, 16 Mar 12:00
Sun, 17 Mar 12:00
Sat, 23 Mar 12:00
Sun, 24 Mar 12:00
Sat, 30 Mar 12:00
Sun, 31 Mar 12:00
Sat, 06 Apr 12:00
Sun, 07 Apr 12:00
Sat, 13 Apr 12:00
Sun, 14 Apr 12:00