Private Wildlife Photography 4WD and Boat Tour - Full Day
A private wildlife photography tour with award winning professional wildlife photographer, Paul Thomsen.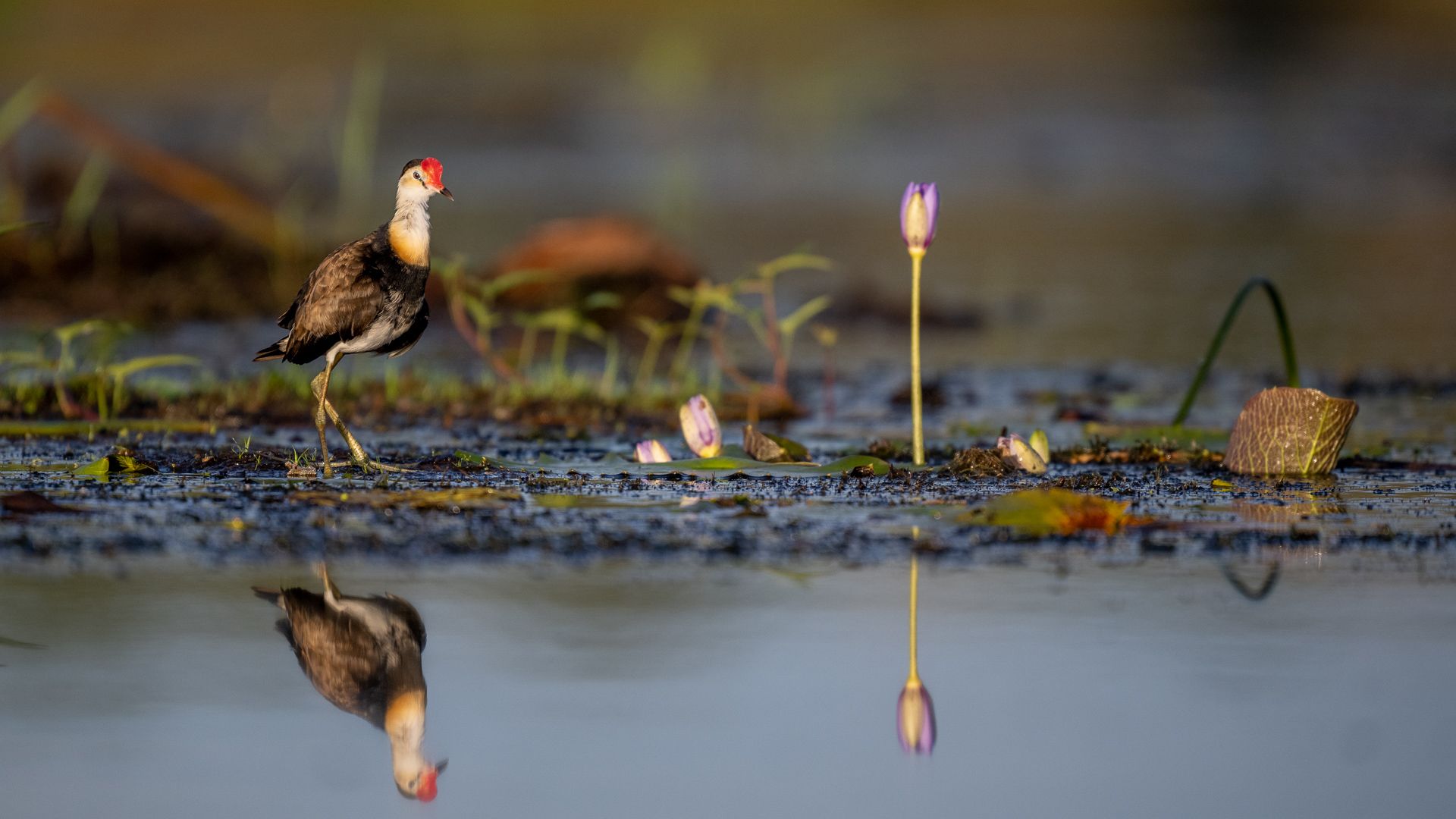 Partner
WILDFOTO
Location
Fogg Dam, Mary River, Darwin, NT
Duration
14 hours
Min/max attendees
1/4
Recommended for
beginner
Next availability
Request your own date
Pricing
AU$1499.0 (Standard)
Join professional wildlife photographer Paul Thomsen photographing the amazing nature of the Northern Territory.
This full day tour is for everyone from the nature lover with their phone camera to professional photographers. The tour also caters for beginner or developing photographers wanting mentoring during the tour. Paul will be photographing during the tour but he'll be giving you priority with getting the shots.
As this is a photography tour we'll be wanting to get an early start and wanting to get to our first destination at sunrise - so pickup from your location (included in price) would be around 6.30am and this is the default. Timing can very dependent on the time of year and recent wildlife activity, but this will be confirmed in advance.
The exact locations we will go to during the morning drive depend on where the best wildlife action is at that time of year and what your preferences are so Paul will be flexible in this. In the afternoon we then get onto the WILDFOTO boat on Corroboree Billabong and get up close to the amazing wildlife on the Top End wetlands.
This private tour includes lunch and dinner at Corroboree Tavern in the Mary River Park - it's a big day and you might not be back at your hotel or pick up point until ~9pm. Cold, bottled water is provided during drive but please bring your own snacks, insect repellent and sun protection.
Please note the optimum number of passengers for the tour is 1-2 but we can legally take up to 4 - albeit with less room in the car and boat. Price is fixed for 1-4 passengers.
Availability
This tour is available on demand. Please specify your preferred date and time on the booking form.