Adventure Art Academy

Partner
Adventure Art
Location
Woodside, SA
Duration
120 hours
Sessions
12
Min/max attendees
1/6
Recommended for
beginner
Next availability (Adelaide time)
Thu, 01 Feb 08:00
Pricing
AU$2300.0 (Standard)
Spend 3 incredible months embracing your photography dream and become the photographer you have always dreamed of!
Why not escape endless assignments and learn hands-on with professional photographer, John Adams.
With 25 years of experience as a professional photographer, John will teach you everything you need to know & help you get your dream photography career underway!
This 3-month course is sure to captivate you as you not only learn photography but are invited to embark on some breathtaking adventures!
Come learn photography and build a killer portfolio with Adventure Art Academy.
When it comes to photography your portfolio is king and is of more benefit to you than a degree.
You can spend a lot of time and money ticking boxes for a training organization much of this irrelevant to you and your individual goals.
This 3-month adventure is for practical learners and gives you hands-on training and photography experience tailored to you and your goals.
Learn photography systematically through weekly sessions and spent time actually using your camera in the field in the beautiful Adelaide Hills.
Receive practical photography tasks and get feedback on your images in our photo critiquing sessions.
Receive fortnightly photography mentoring/coaching sessions from Adventure Art Photography Founder John Adams
What's included in the Academy?
Professional tuition.
Twelve one on one sessions with professional photographer, John Adams.
Complimentary workspace one day a week.
One free business coaching session with professional business coach, Gorden Kay.
Outdoor adventures to enhance the learning experience.
Workspace amenities
Air conditioning/heating
desk & chairs
kitchen (with coffee machine & fridge)
couches
green screen
toilet & bathroom
What you will require
digital camera
tripod
optional: computer with editing software e.g. Lightroom and Photoshop
More
Directly across the road from the Woodside Lobethal Bakery
Give yourself permission to unwind and let your creative juices flow. We guarantee you'll take home some incredible images to grace your walls and share on social media.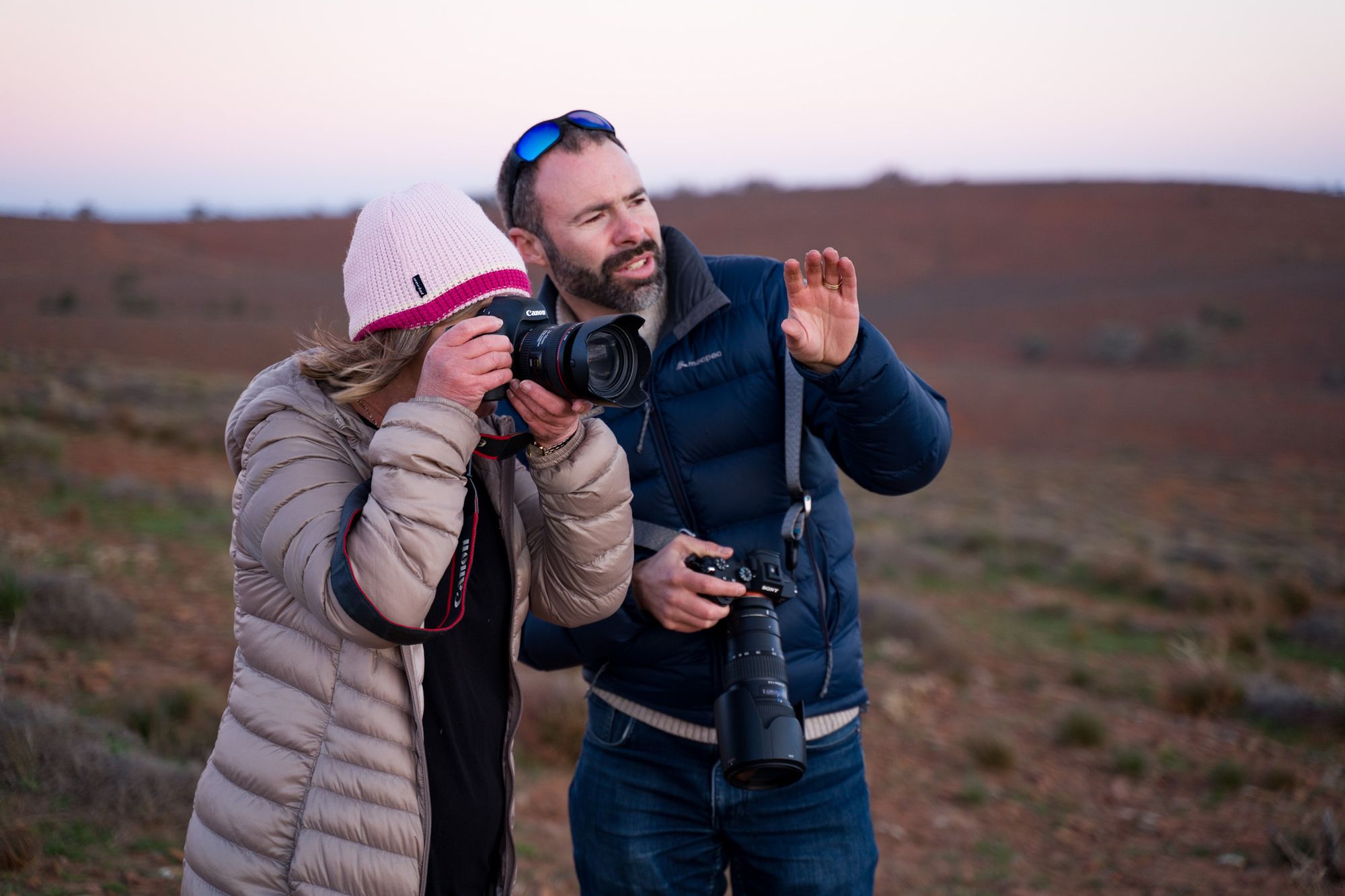 Availability