Online Beginners Photography Course | 505 pages | Focus 10
Online Beginners Photography Course created by Focus 10 and Code Lime Photography is ideal for those wanting to learn the essentials of photography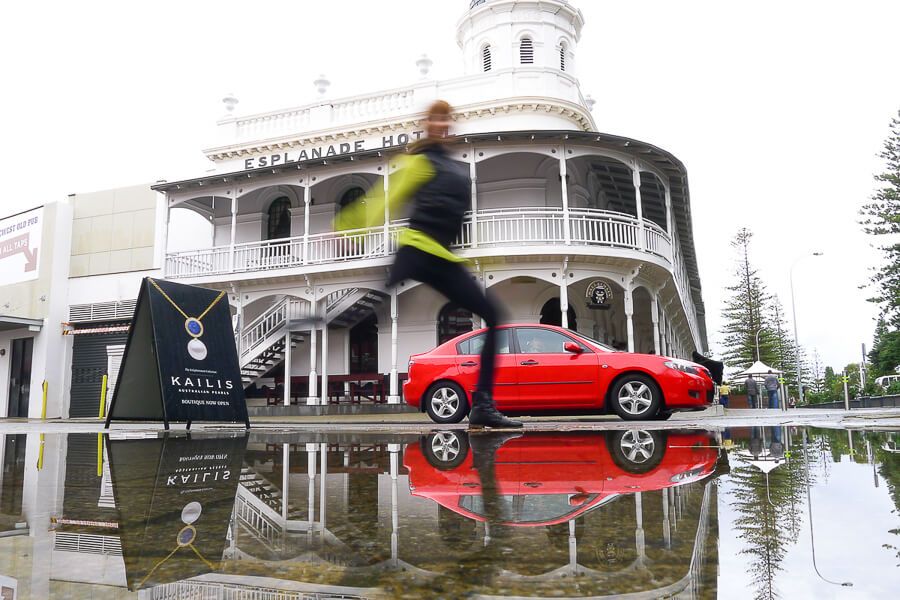 Partner
Focus 10
Recommended for
everyone
Price
AU$330.0 (Standard)
This Online Beginners Photography Course, created collaboratively between Focus 10 and Code Lime Photography, teaches the fundamentals of digital imaging, of handling light and the art of composition. It's also the complete course to understand how to get the best out of your DSLR, mirrorless, or compact camera with manual controls.
'Hands on' workshops throughout the course are intuitive and easy to understand. Complete this course at your own pace - anywhere, anytime - with no deadlines or pressure to submit assignments. These are the ideal work/life balance courses for busy people.
■ Simple to follow, step-by-step instructions on how to shoot off the 'Auto' setting
■ Learn the fundamentals of digital imaging, of handling light and the art of composition
■ What type of cameras & lenses are best for what scenarios
■ When and how to use flash
■ How to shoot people, action, landscapes, street photography, buildings, in low light & much more
■ Download the whole course & get started straight away
■ 469 pages of information with inspiring images
■ The option to do 15 practical projects. From creative composition to reflections, viewpoint to landscapes, wildlife to pets
■ Ongoing mentoring & tutoring by two AIPP accredited professional photographers working in the industry
■ On sale - save 15%. Only $330 - reduced from $390
WHAT YOU WILL LEARN - BASIC PRINCIPLES
■ Introduction
■ How this course works
■ Camera gear
■ Camera handling
■ Lighting
■ Composition
APPLICATIONS
■ People
■ Landscapes
■ Travel
■ Architecture & real estate
■ Food & drink
■ Action & sports
■ Wildlife & nature
■ Pets
■ Lifestyle
■ Dawn, twilight & night
■ Smartphones
COMMON ERRORS, 15 PRACTICAL PROJECTS
■ Issues & common errors
■ Practical projects
■ Testimonials
■ Future directions
■ About the authors
BENEFITS TO YOU
■ Created by experts who are AIPP accredited photographers
■ Your personal tutor and mentor
■ Study at your own pace
■ Download the whole course in one go
■ Suitable for beginners
■ Expert advice on camera gear
■ Easy payment options
■ 15 Projects to build your portfolio
■ A Certificate of Completion
COURSE REQUIREMENTS
■ This course is suitable for amateurs or hobbyists wanting to move on from shooting on the "Auto" mode
■ The course is very comprehensive and detailed with easy to understand, step by step procedures to teach you every facet of camera handling skills, composition, lighting and a myriad of other techniques to become a better photographer
■ Any full or cropped frame DSLR camera, mirrorless camera or quality compact is perfect. Full frame cameras with their bigger sensors will give better results
■ A lens or lenses that cover focal lengths from around 18-200mm - many cameras come with a 'twin lens kit' eg 18-55mm and 55-250mm
■ Either the camera's in-built flash or an external on-camera flash unit
■ A tripod
■ We highly recommend you have a smartphone for posting to social media and its ability to take excellent images in sharp clean light and offering an array of other great features like pano, burst mode, editing in the phone, video and much more. Smartphones have virtually replaced compact cameras
■ A quality compact can be useful as you are learning. Look at a Lumix, Canon, Nikon, Sony, Olympus etc. These are particularly good as a back up cameras
■ A sturdy tripod, U/V, ND and polarising filters
OTHER GREAT ONLINE PHOTOGRAPHY COURSES
■ Real Estate & Architectural Photography Course | 257 pages
■ Complete Professional Photography Course | 960 pages
■ Travel Photography Course | 755 pages
■ Food & Drink Photography Course | 373 pages
These great courses make the perfect gift for a family member, friend or colleague.
OTHER OPTIONS
Bundle this course with an 'On Location' 1- or 2-day Beginners Photography course offered on a scheduled basis in Perth, Adelaide, Hobart, Melbourne, Sydney, Canberra, and Brisbane