Online Travellers Photography Course | 705 pages | Focus 10
Inspiring Online Travel Photography Course is dedicated to teaching you the photographic skills to take stunning travel shots and the art of storytelling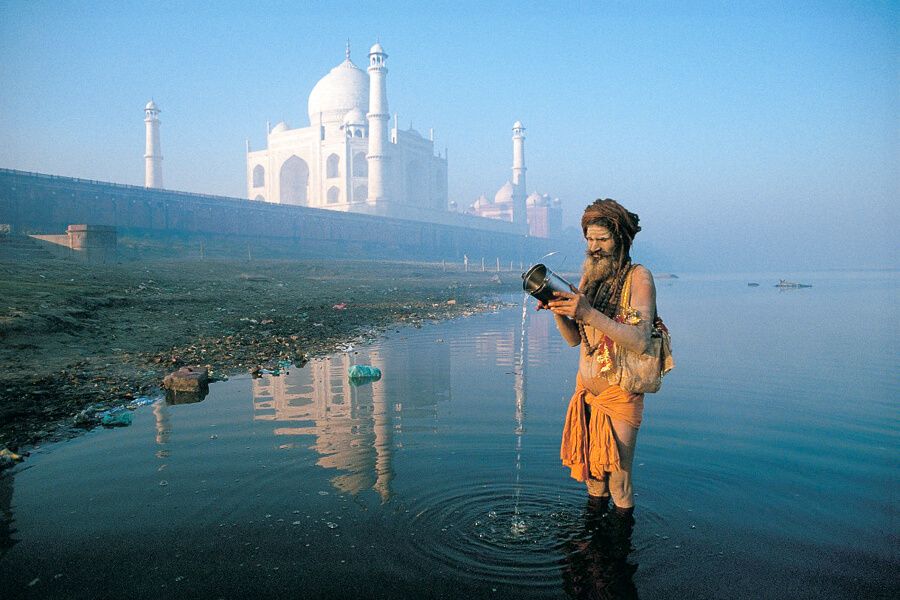 Partner
Focus 10
Recommended for
everyone
Price
AU$590.0 (Standard)
As a travel photographer you need to select your imaging devices to best suit the situation. Lightweight, unobtrusive camera gear means more freedom to mingle with the locals in Zanzibar. Rugged and reliable pro gear matters for exacting wildlife photography. On this course, you will learn how to shoot street scenes, candid portraits, nature, wildlife, landscapes, food, architecture, abstract, action, activities, culture, adventure...with tailor made advice given on the technique and camera gear to suit the destination and activity.
This exciting and vibrant course emphasises the need to be versatile in your photography - one needs to be adaptable in your shooting style to suit varying conditions such as weather, time of day and time of year of a region or event. If it's raining, you learn to shoot macro and portraiture. If it's classic landscapes, maybe it's a dawn shoot for the perfect light.
■ An 'all-rounder' photography course for any traveller
■ A wide variety of photography travel subjects covered
■ Where, when and how to go, what to shoot, what gear
■ Practical advice on street etiquette, back up and storage
■ Travel experiences - culture, skiing, cruising, wildlife safaris, 4WD, nature, sports & more
■ Destinations - Australia, Asia, Europe, Polar regions, Africa, the Americas - every continent
■ All geographical regions - deserts, rainforests, savanna, the taiga, glaciers, mountains, the oceans, cities
■ Simple to follow, step-by-step instructions on how to shoot off the 'Auto' setting
■ Learn the fundamentals of digital imaging, of handling light and the art of composition
■ What type of cameras & lenses are best for any travel scenario
■ Download the whole course & get started straight away
■ 705 pages of information with inspiring images
■ The option to do 15 practical assignments. From creative composition to reflections, nature to landscapes, wildlife to night
■ Ongoing mentoring & tutoring by two AIPP accredited professional photographers working in the industry
■ On sale - save 15%. Only $590 - reduced from $690
WHAT YOU WILL LEARN - BASIC PRINCIPLES
■ Introduction
■ How this course works
■ Preparation
■ Camera gear
■ Camera handling
■ Lighting
■ Composition
POPULAR THEMES TO SHOOT
■ People
■ Landscapes
■ Aerial & drones
■ Buildings & architecture
■ City breaks
■ Food & drink
■ Action & adventure
■ Fine arts & abstract
■ Wildlife & nature
■ Cultural tours
■ Dawn, twilight & night
■ Destinations
■ Back at home
COMMON ERRORS, 15 PRACTICAL ASSIGNMENTS
■ Issues & common errors
■ 15 Practical assignments
■ Resources
■ Glossary
■ About the authors
BENEFITS TO YOU
■ Created by experts who are AIPP accredited photographers
■ Your personal tutor and mentor
■ Study at your own pace
■ Download the whole course in one go
■ Suitable for beginners
■ Expert advice on camera gear
■ Easy payment options
■ 15 Assignments to build your portfolio
■ A Certificate of Completion
COURSE REQUIREMENTS
■ This course is suitable for amateurs or hobbyists wanting to move on from shooting on the "Auto" mode
■ The course is very comprehensive and detailed with easy to understand, step by step procedures to teach you every facet of camera handling skills, composition, lighting and a myriad of other techniques to become a better travel photographer
■ Any full or cropped frame DSLR camera, mirrorless camera or quality compact is perfect. Full frame cameras with their bigger sensors will give better results for certain scenarios
■ A lens or lenses that cover focal lengths from around 18-200mm - many cameras come with a 'twin lens kit' eg 18-55mm and 55-250mm. Our recommended all rounder is a 24-105mm or 24mm-120mm of full framed sensor cameras. Contact use for a full list.
■ A camera's in-built flash is handy. Or an external Speedlite flash where weight is not an issue ( a 4WD tour for instance)
■ A tripod is optional but very handy for travelling depending on what type of photography you are doing. We recommend the Manfrotto BeFree (or similar) Contact us for a list on camera supports for travellers - bean bags, selfie sticks, pro tripods etc
■ We highly recommend you have a smartphone for posting to social media and its ability to take excellent images in sharp clean light and offering an array of other great features like pano, burst mode, editing in the phone, video and much more. Smartphones are an essential device for todays travellers
■ A quality compact can be useful as you are learning. Look at a Lumix, Canon, Nikon, Sony, Olympus etc. These are particularly good as a back up cameras
■ U/V, ND and polarising filters
OTHER GREAT ONLINE PHOTOGRAPHY COURSES
■ Real Estate & Architectural Photography Course | 257 pages
■ Complete Professional Photography Course | 960 pages
■ Beginners Photography Course | 469 pages
■ Food & Drink Photography Course | 373 pages
These great courses make the perfect gift for a family member, friend or colleague
OTHER OPTIONS
Bundle this course with an 'On Location' 1- or 2-day Travel Photography course offered on a scheduled basis in Perth, Adelaide, Hobart, Melbourne, Sydney, Canberra, and Brisbane