Definitive guide to short and long format photography courses
Day course or weekly commitment? Which photography course format suits your learning objective best?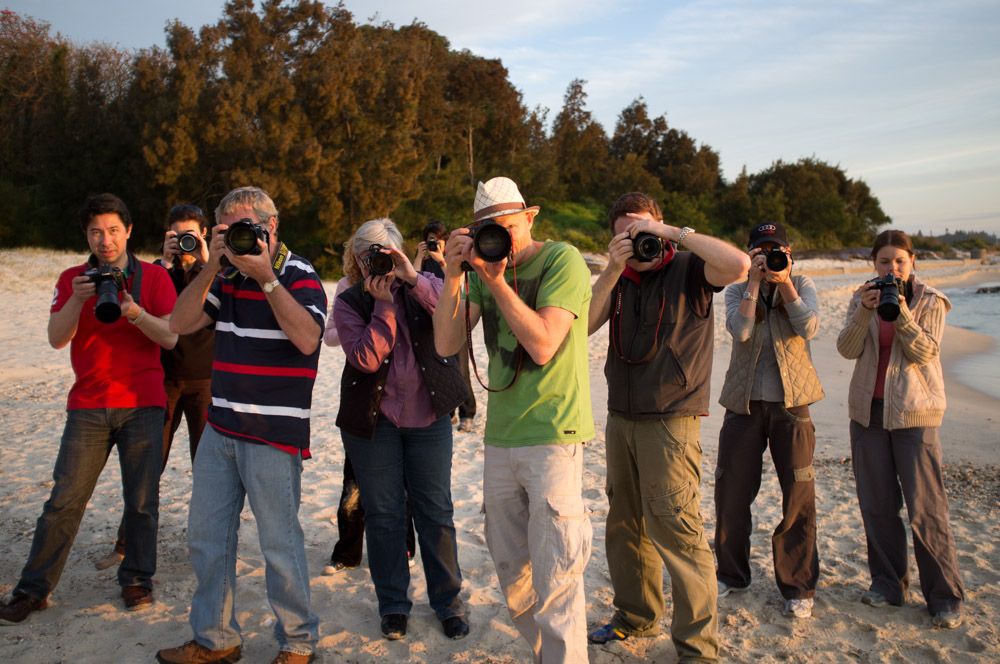 Trying to decide between a few 3-hour photography workshops or a single 8-week course can be tough. We recently caught up with Wendy Linnet from Sydney Photographic Workshops who explained the key differences between the two.
PC: How long has SPW been offering longer-format courses?
SPW: Sydney Photographic Workshops has been operating since 2005. For 14 years we have offered our flagship 8-week Beginner Photography Course. In this time, we have taken thousands of participants through our courses.
PC: And what would you say are the key differences from your other course offerings?
SPW: Our courses are image-based and offer a great balance of theory and practical. We believe that, since you are trying to gain knowledge in a visual field, that the material should be presented visually and that is what we offer up that is different to other Course formats.
In addition, there is a Field Trip during the Course to make sure our participants get plenty of practical experience. We also run them in the evenings so, if you have a full time job and you are looking to photography as a new career or simply a hobby, you can manage work and learning without having to take time off work. Also, we take a maximum of 12 participants to ensure close personal attention.
Unlike some courses, our Tutor's are all working professional photographers with years of industry experience under their belt. We find this experience priceless when it comes to imparting knowledge to our participants. We have a variety of different Tutors from different genre's so you can choose one that best represents the shooting style you gel with most. If you are unable to make your scheduled night you are welcome to come another night for that week, therefore it suits shift workers or people that require some flexibility in what their course provider provides.
PC: Do you prefer long-format courses?
SPW: We believe that there is a lot to cover in the field of photography that just can't be covered in a shorter format. We cover everything we can in our 19 hour course and include low light and flash photography as well as information on the artistic side of photography. Also, we believe that (as has been proven) courses that try to cram everything into a day, or in a shorter length course, has people's attention waning at the 2 hour mark. It is difficult to pay full attention for longer than this. This is why we have broken our Course down into 8 x 2 hour sessions where you attend one night per week and allow a week between each session to go out and practice. This practice time allows you to experiment with what you have learnt and come back into class the following week fully loaded with experience and armed with any questions that you may have.
PC: Everyone is so busy. Do students always start and end their course at the same time?
SPW: We run 5 intakes per year with a variety of nights to choose from each intake. You simply choose a night of the week that best suits you. When we commence an intake, if you have chosen a Tuesday night for example, you will come each Tuesday night for the 8 weeks. All week nights are run concurrently culminating in a 3 hour long field trip for which the entire intake undertakes. Every 8 week Course will run for 8 consecutive weeks and start and conclude during the same week.
PC: What attracts people to longer photography courses, do you think?
SPW: Anyone who embarks on a longer course expects to get more information and, as a result, get much better value for money and take away a broader knowledge base. We have found that our participants are hungry for knowledge on every aspect of photography and draw a great experience by attending our 8-week course.
---
Check out our dedicated Sydney Photographic Workshops course page or their list of upcoming courses and workshops below for more information.